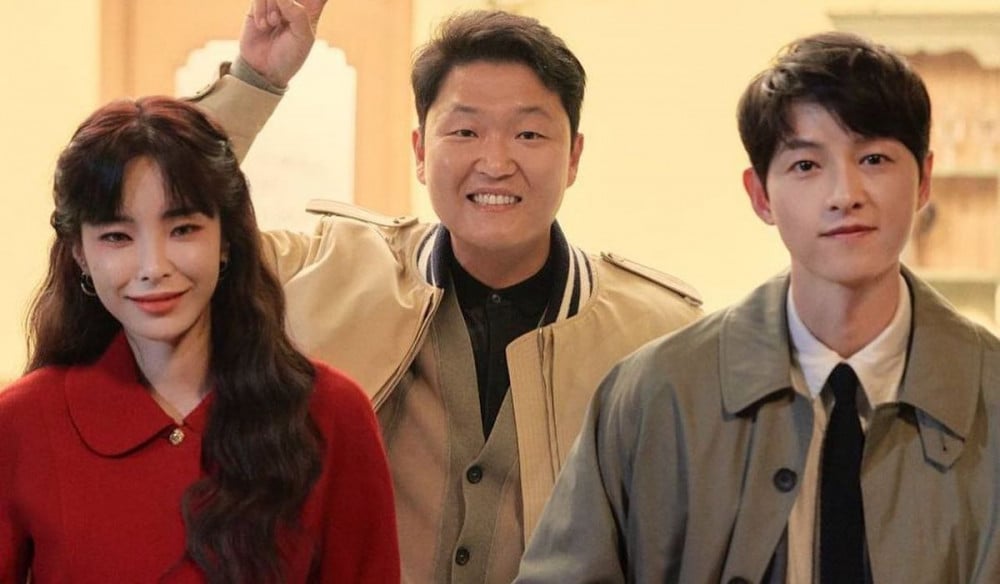 Heize opened up about acting alongside Song Joong Ki in her music video for "Happen".

P Nation CEO Psy previously thanked Song Joong Ki for starring in the MV, and Heize shared her thoughts on the actor's appearance. The singer-songwriter revealed she was worried she would get in the way of Song Joong Ki's acting during filming.

She expressed, "Song Joong Ki, who acts really well, starred in my music video. I was really worried I would disturb him as Song Joong Ki sunbaenim was trying to understand the scenes and how he would act out his facial expressions, so I worried alone a lot. He's someone who came to help me, and I was afraid I would be disturbing him. However, apart from that, it was an honor, and I'm so grateful."

Have you seen Heize's "Happen" MV starring Song Joong Ki yet?