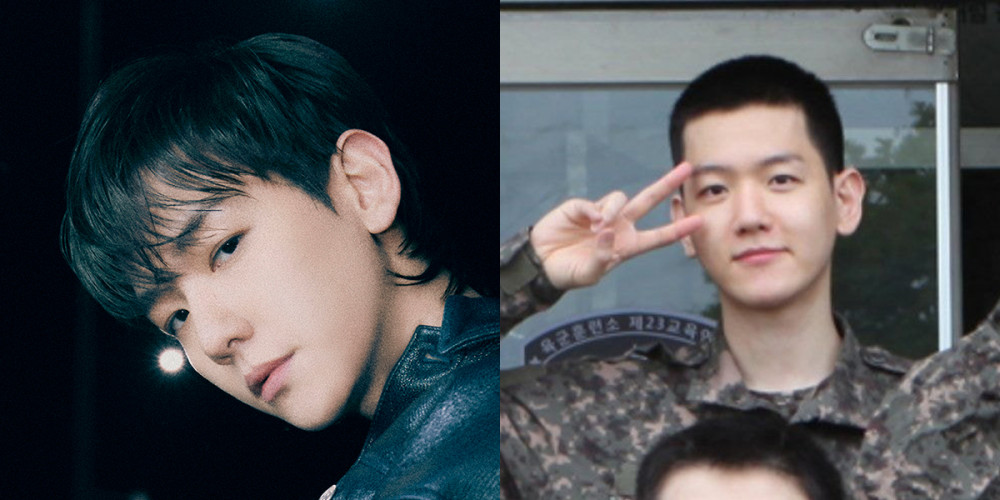 EXO's Baekhyun has been spotted posing with his fellow recruits at the 23rd Korean Army New Recruit Training Center!
Falling in line with the latest batch of new recruits for mandatory military service, Baekhyun can be seen with his military-cut hair slightly grown out compared to when he initially enlisted, a small smile on his face.
Many fans welcomed seeing the idol in good health at the new recruit center, and commented that his youthful looks could easily fit in with all of the other recruits who are likely in their early twenties!
Meanwhile, Baekhyun is scheduled to complete his mandatory service as a public service worker on February 5, 2023.