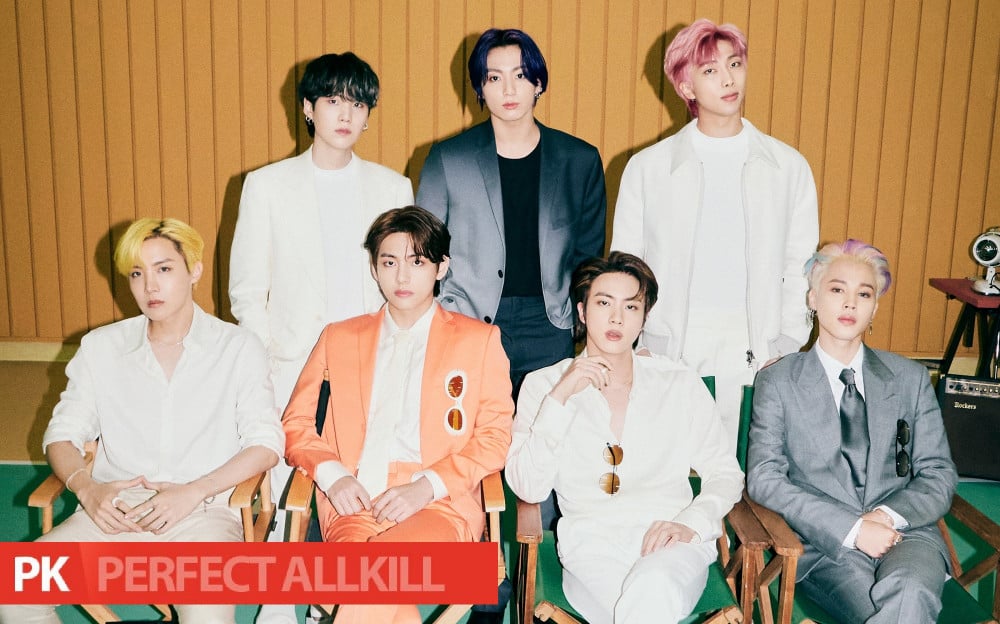 BTS has achieved a "Perfect All Kill" on Instiz's iChart with "Butter".
On May 24 KST, iChart announced that BTS set a perfect all-kill with their latest English track "Butter". To achieve a perfect all-kill, a song must be #1 on the daily and real-time charts of MelOn, Genie, FLO, VIBE, and Bugs simultaneously and #1 on both the iChart Weekly and Realtime charts.
In 2021, songs such as IU's "Celebrity" and Brave Girls' "Rollin" have made the "Perfect All Kill".
In related, news, the MV for "Butter" has also set a new milestone on YouTube by surpassing "Dynamite" as the MV with the most amount of views within the first 24 hours.
Congratulations to BTS!