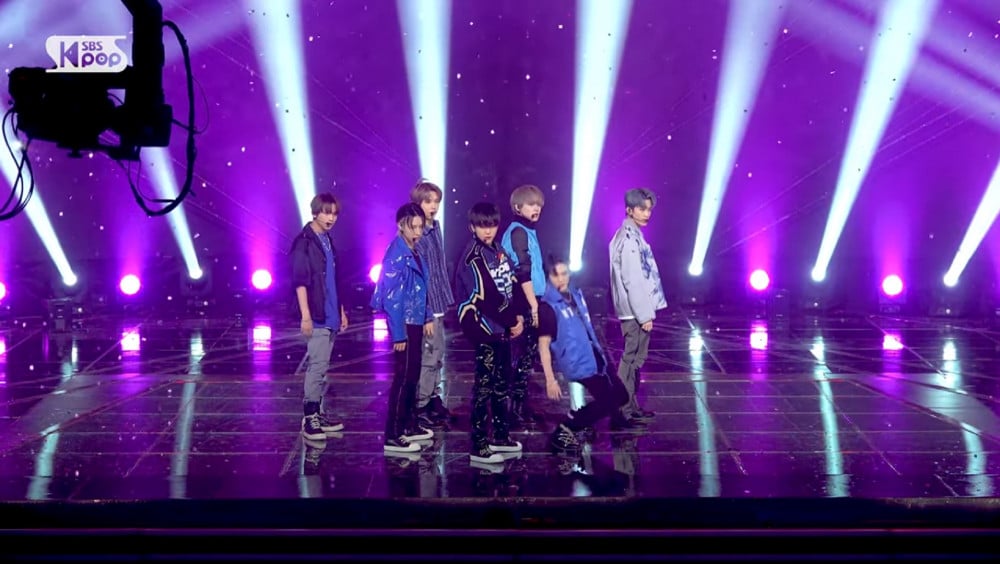 NCT Dream's Jeno has made netizens laugh out loud.
On the May 23rd installment of SBS's 'Inkigayo', NCT Dream performed their hit song "Hot Sauce". After delivering their stage, the camera focused on Chenle who was scheduled to be this day's ending fairy. But in the frame was also Jeno who happened to be standing in front of him.
As soon as he realized, Jeno smoothly slid out of the frame by lowering himself. Chenle also laughed as he witnessed Jeno and performed his ending fairy duties without a problem.
On community forum sites, the netizens had fun watching the full fancam uploaded by SBS. In the video, Jeno is seen not only sliding out of the frame but eventually lying down on the ground! Other members are also seen laughing away and gesturing Jeno to get up.
Some netizen comments include:
"lol he is like one of those human balloons at outdoor events"
"OMG SO CUTE"
"That sense is out of this world"
"lolllll his eyeballs too"
"sliding out...that was smooth, Jeno"
"Chenle is laughing for real haha"