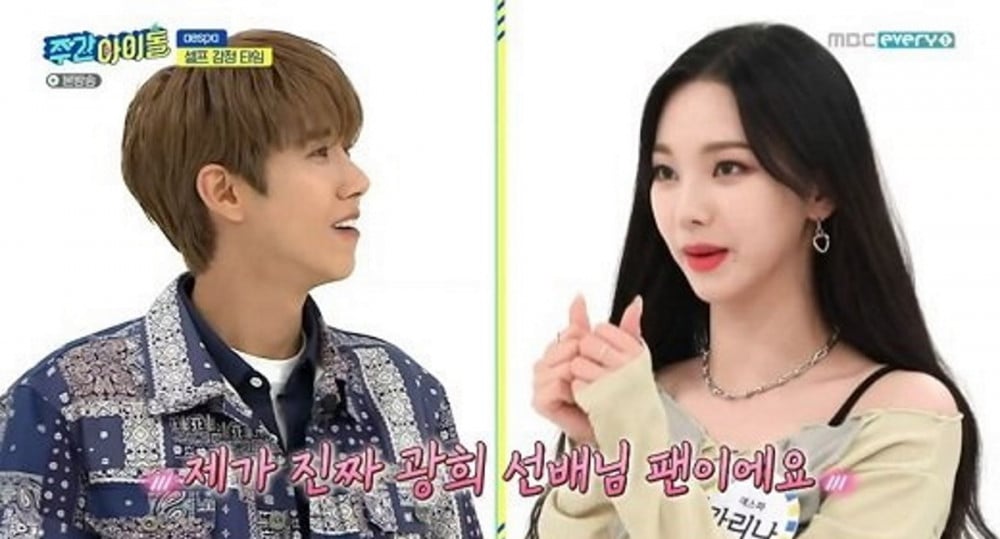 aespa's Karina revealed she's a big fan of 'Weekly Idol' host Kwanghee.

On the May 26th episode of 'Weekly Idol', aespa featured as guests with their latest track "Next Level", and Karina expressed, "We made an appearance after I begged and begged. I'm excited," revealing her interest in MC Kwanghee.

She continued, "I'm a huge fan of Kwanghee. It's just so cute. Your outfit is cute, and sneakers are cute. Your face is so small."

Are you surprised to hear Karina is a big fan of Kwanghee?