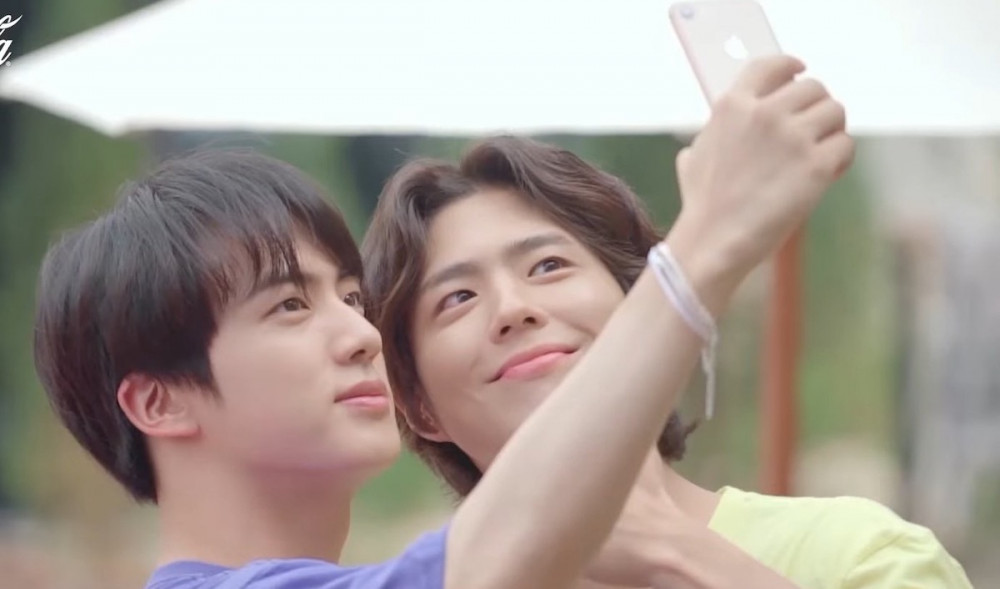 "The selca" - yes, the one from almost 3 years ago - has finally been released online!
Yes, it's the selca that BTS's Jin and Park Bo Gum took together back in 2018, during their joint 'Coca-Cola' CF filming! For some reason or another, despite the fact that it's been nearly 3 years since BTS and Park Bo Gum worked together as 'Coca-Cola' models, the actual selca was never seen by fans - until now!
Fans commented after seeing "the selca" released:
"Daebak! The Coca-Cola CF selca is finally out! TT. We waited for so long..."
"Happiness isn't anything grande... this is happiness."
"Worldwide handsome times two..."
"And the winners are ARMYs, after waiting for 3 long years!"
"Okay but now we need more of these two together."
"Finally TT."
"My eyesight just improved."