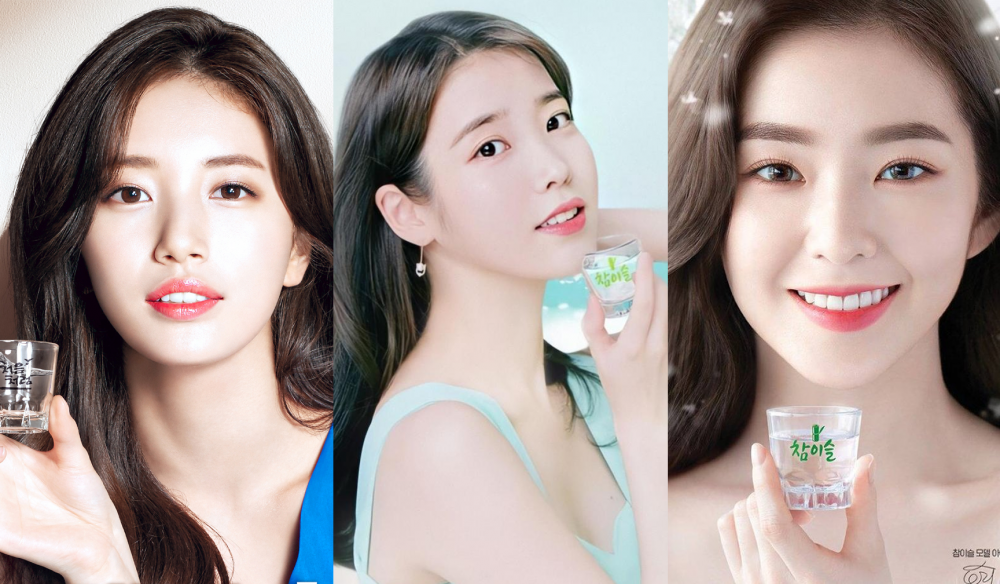 Soju advertisements can be seen as a way to prove a female idol's popularity since only the top celebrities are chosen as the models to the alcoholic beverage.
There have been various actresses who were chosen as the models to the famous soju brand as well as female idols. These female celebrities are often chosen as the models as they exude a fresh vibe with their beautiful visuals.
Recently, one netizen started a discussion in an online community talking about which female idol is the most legendary soju model. The netizen provided a list of these idol girl group members who were once models of a soju brand or are currently still models.
IU - Chamisul
Suzy - Chumchurum


Red Velvet's Irene - Chamisul

BLACKPINK's Jennie - Chumchurum
Girl's Day's Hyeri - Yipsejoo
A Pink's Chorong - Siwon Soju
Chung Ha - Chungha
The top-rated netizen comment was, "The one not listed, Lee Hyori is definitely the most legendary."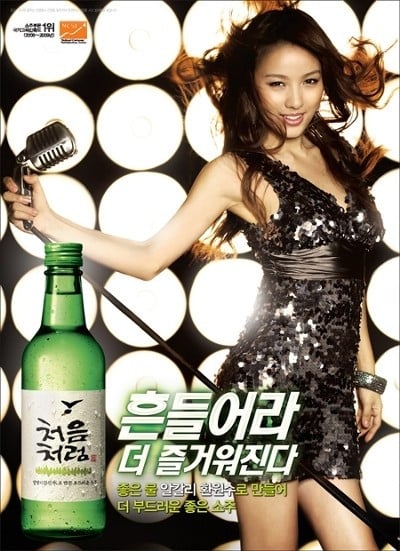 Other netizens commented, "I think Suzy is the best," "I think IU was the model for that soju company the longest" "I like IU the best," "To be honest, Suzy is the most legendary in my opinion," "I feel IU's image fits that clean and fresh brand best," "Hate to admit it but Irene had the freshest image and suited the soju advertisement the best," and, "I think IU was the legendary and I think she increased sales the most."