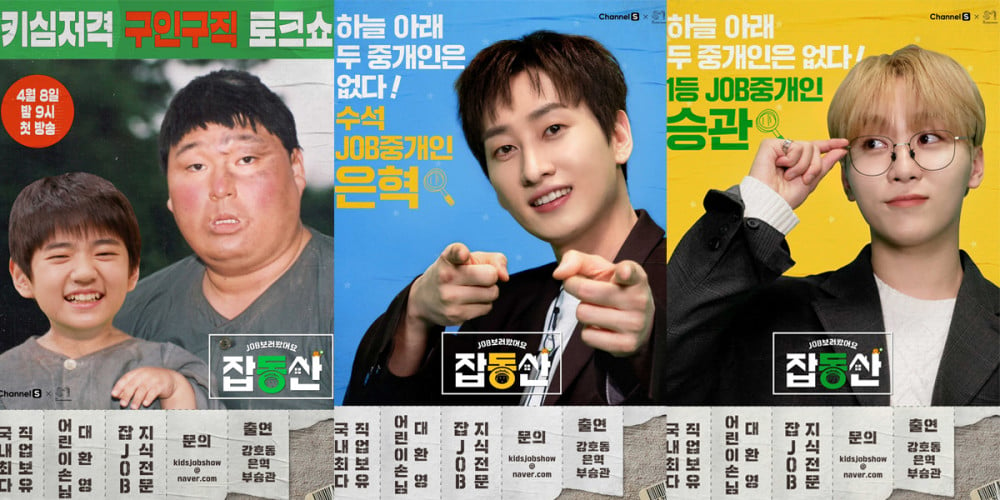 Kang Ho Dong, Super Junior's Eunhyuk, and Seventeen's Seungkwan will be hosting a brand new kids' variety show, 'Job Dongsan'!
The upcoming program will air via a brand new broadcasting station launched by SM C&C, called Channel S. The channel is dedicated to airing various productions created by SM C&C, while also partnering up with domestic online streaming platforms to distribute creative content to a broader range of viewers.
'Job Dongsan', hosted by Kang Ho Dong, Eunhyuk, and Seungkwan, centers around an agency which specializes in helping kids learn about their dream jobs! The three cast members are expected to interact with various kid clients, such as a visit by the star child actor Kim Kang Hoon. Children of all ages with dreams of all sizes can stop by 'Job Dongsan' and enlist the help of three loud and goofy agents to fulfill their wishes.
'Job Dongsan' is set to premiere via Channel S this coming April 8 at 9 PM KST!