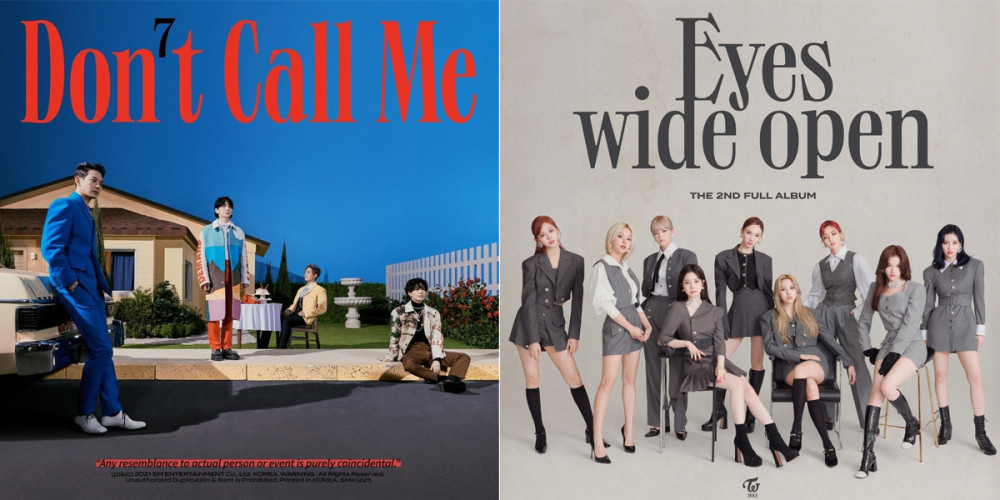 A number of artists have been newly certified this month by Gaon chart's very own certification system!
According to Gaon chart on April 8, three new albums have received certifications - TOMORROW x TOGETHER's 'Minisode 1: Blue Hour' and TWICE's 'Eyes Wide Open' have both been certified double platinum for surpassing 500,000 copies in sales, while SHINee's 'Don't Call Me' has been certified platinum for surpassing 250,000 copies.
In the downloads category, Kim Chung Ha's "Gotta Go", Taeyeon's "Four Seasons", and BTS's "Boy With Luv" (Feat. Halsey) have been certified platinum for surpassing 2.5 million downloads
In the streaming category, two songs have received double platinum certifications, meaning they've officially surpassing 200 million streams! The two songs include Maktub's "To My Light" and AKMU's "How Can I Love The Heartbreak, You're The One I Love". Other songs which have been newly certified platinum for surpassing 100 million streams this month include: Maroon 5's "Memories", IU's "Give You My Heart", the OST Part.11 for 'Crash Landing On You', Oh My Girl's "Dolphin", BLACKPINK's "How You Like That", and Sandeul's "Slightly Tipsy".
Congratulations to all!