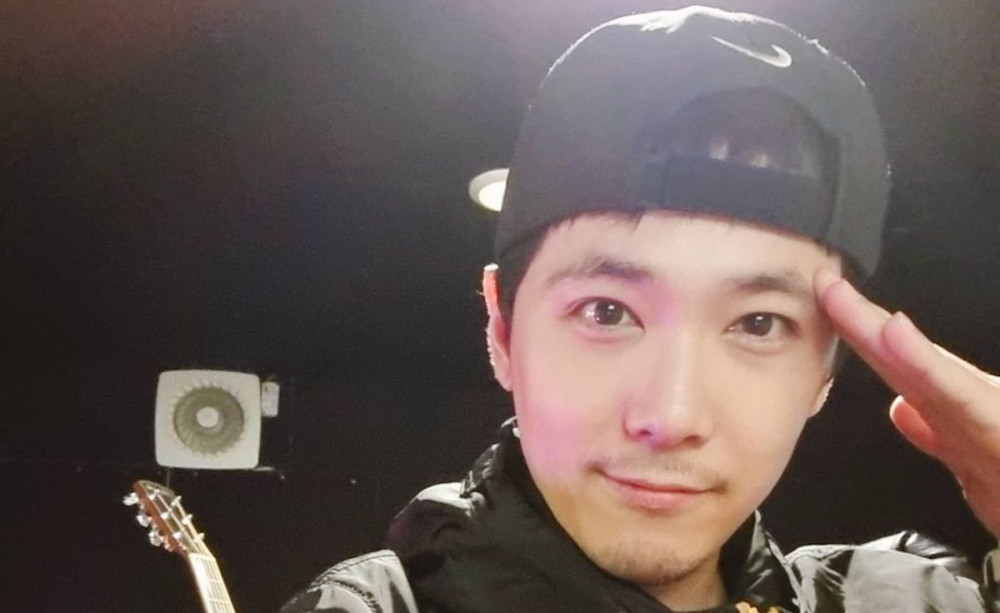 On April 18, F.T. Island member Hongki announced his official return from his mandatory military service duties!
The star wrote in an Instagram update on this day, "Finally, the day I am relieved of my duties has actually come. Thank you so much for waiting. I really hope I can see you all more often from now on. It is a right-handed salute, btw."
F.T. Island's Hongki previously enlisted as an active duty soldier in September of 2019. During his mandatory service, he greeted audiences by participating in the army musical, 'The Promise of the Day'. As of today, the F.T. Island vocalist has become the first member of his band to complete his mandatory service duties. Fellow members Jaejin and Minhwan both enlisted back in 2020, and will be returning from their duties accordingly.

Welcome back, Hongki!