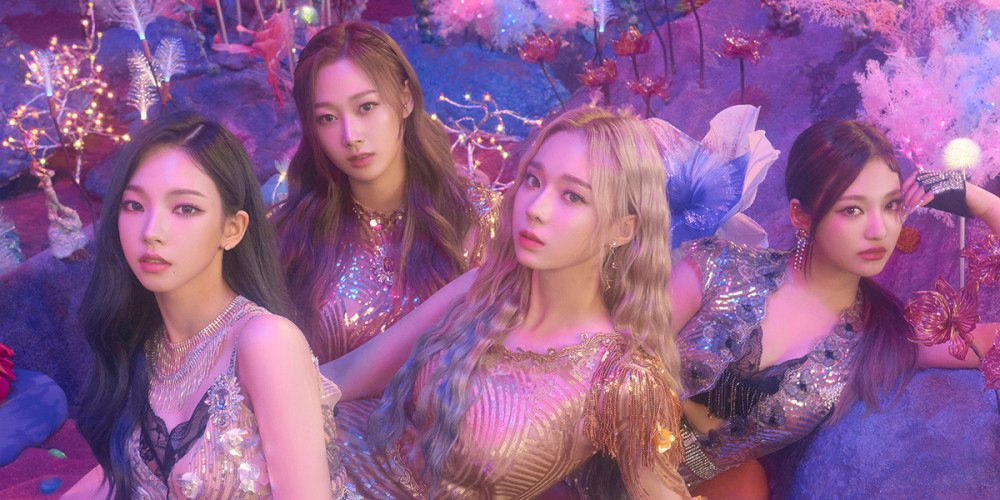 Netizens have noticed that SM Entertainment's rookie girl group aespa has had virtually no promotions in 2021!
It's nearing 6 months since aespa debuted back in November of 2020 with their 1st single, "Black Mamba". Then, in February, the girl group released a special remake single, "Forever", without any particular promotions. What's more is that aespa has yet to open a 'V Live' channel, meaning fans have have had little opportunities to interact with the group.
In response to the recent complaints and concerns raised, many other SM Entertainment artist fans chimed in with their input. They commented:
"I mean for SM, they are doing better with aespa than their other girl groups..."
"At least try to let people know that there's a group called aespa..?"
"Yeah I seriously have no idea what SM is thinking... so many other companies work so hard to give their idols all kinds of promotions these days."
"At least... they're getting better treatment than f(x)."
"aespa got a fandom name as soon as they debuted... it took Red Velvet 3 years and f(x) 7 years..."
"Compared to STAYC, who debuted around the same time, they've literally had no promotions."
"The only news that fans get of aespa... is the occasional staff accounts..."
"All they did after debuting was release a boring ballad song and some weird TikTok videos."
"SM, can you please do some work."
"Why is this group getting the same treatment as f(x)..."
"Would it kill to have one 'Relay Dance' video of 'Black Mamba'?"
And more. Do you want to see aespa make a comeback soon?