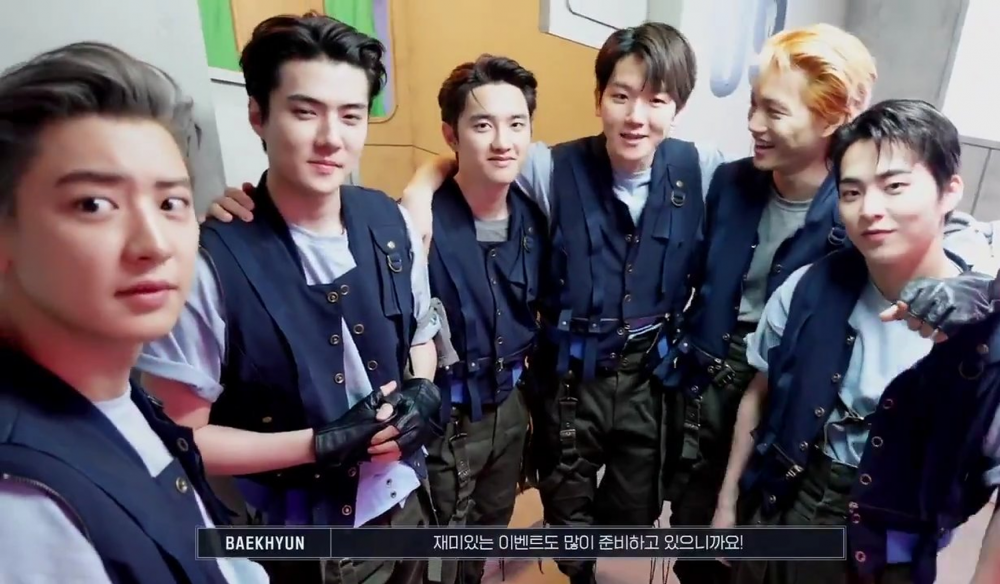 On April 8 at midnight KST, the popular boy group EXO dropped a surprise for fans.
The members revealed their music video filming set and gave some spoilers about the concept. Chanyeol opened up, asking the other members where they were. The members revealed that they were at a music video film set.
EXO hinted that they were on an aircraft carrier and Baekhyun explained since they are filming in front of a green screen, there will be a lot of computer graphics. It appears they are going for a Naval concept. Baekhyun asked fans to keep an eye on the film set before the computer graphics are put up and explained that they have much in store.
Fans were also able to hear a short snippet of the track and dance choreography. EXO asked fans to stay tuned, for they have many events in store for them.
Stay tuned in for more information that will be released from the group, and don't miss out on any teasers and spoilers to come!