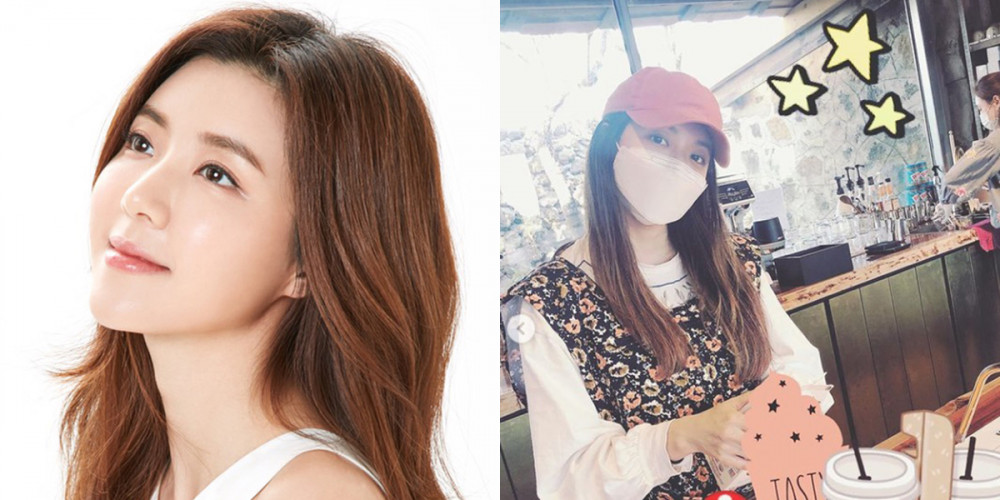 On April 15, it was revealed that actress Park Han Byul has opened up a café on Jeju island, approximately 3 years after the 'Burning Sun' scandal.
Back in March of 2019, Park Han Byul inadvertently came under public scrutiny after it was revealed that her husband, former Yuri Holdings president Yoo In Suk, was suspected of various crimes associated with club 'Burning Sun'. Park Han Byul, who was working on the set of the MBC drama 'Love In Sadness' at the time, made a public apology for her husband's controversy. After wrapping up her drama, Park Han Byul has not made any public appearances.
But now, on April 15, singer/actress Eugene has shared some Instagram updates, delivering the news that Park Han Byul is now the owner of a stylish Jeju island café. Eugene wrote, "I can't believe that the run-down building that you showed me about a year ago, telling me that you were planning on opening a café, has become this amazing. It's not even officially open yet, but it's already a hot place. Café owner Park, whose hands are full running her business. Congratulations on your opening!"
According to Park Han Byul's agency, "It's true that Park Han Byul has opened a café on Jeju island. However, since this is her private life, we cannot share much more."
Meanwhile, Park Han Byul is currently residing on Jeju with her son.