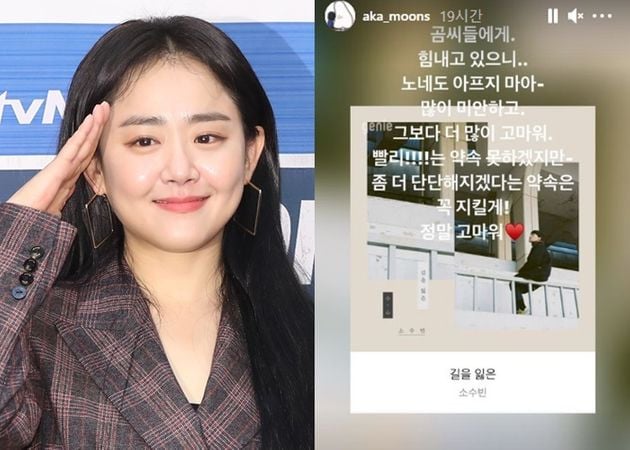 Moon Geun Young updated her fans on Instagram for the first time in 4 months.

On April 22nd, the actress made her first social media update in 4 months via Instagram story. In her story, she posted a screenshot of the song "Lost" by So Soo Bin. Along with the screenshot, she wrote, "Dear Gomssis. I'm working on getting better..so you all stay healthy as well~ I'm so sorry. But I'm more grateful than sorry. I can't promise I can get better quickly~ but I swear I'll deliver on my promise to be stronger! Thank you so much <3"
Meanwhile, Moon Geun Young left her label of 16 years Namoo Actors in September 2020. Since then, she has been taking a break from all promotions.