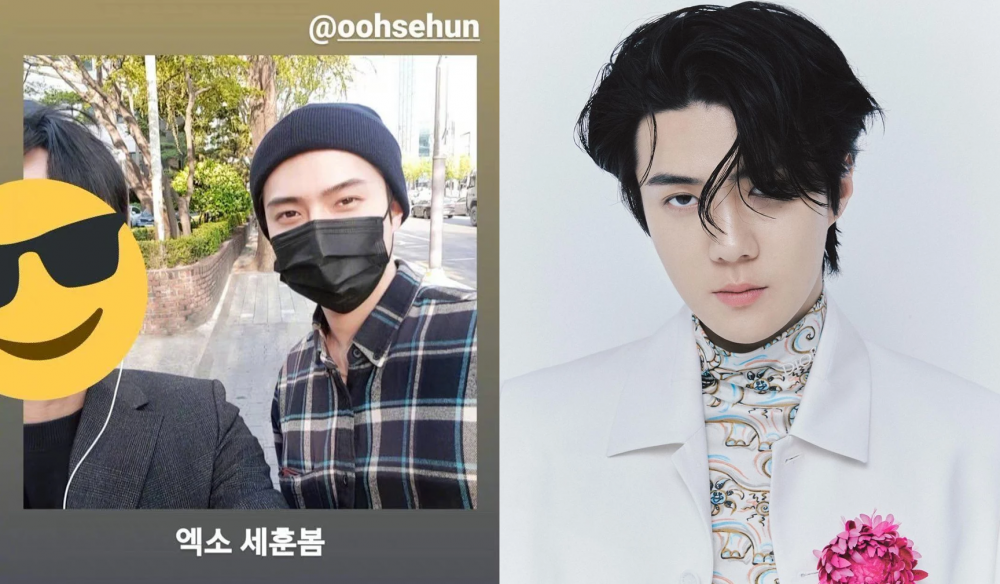 Recently one male fan's story of meeting EXO's Sehun in person is gaining attention in online communities.
On April 8, one netizen created a post with the title, "I saw EXO's Sehun," in the popular online community theqoo. In the post, the male fan is seen taking a photo with Sehun, who is wearing a mask and beanie hat while walking on the street. The male fan explained that he had met Sehun on the streets of Cheongdam and said, "His face is tiny; he's also tall. He wasn't with the EXO members but was alone. His skin is flawless. He's good-looking even though he's wearing a mask, and you can only see his eyes. Also, I'm not gay."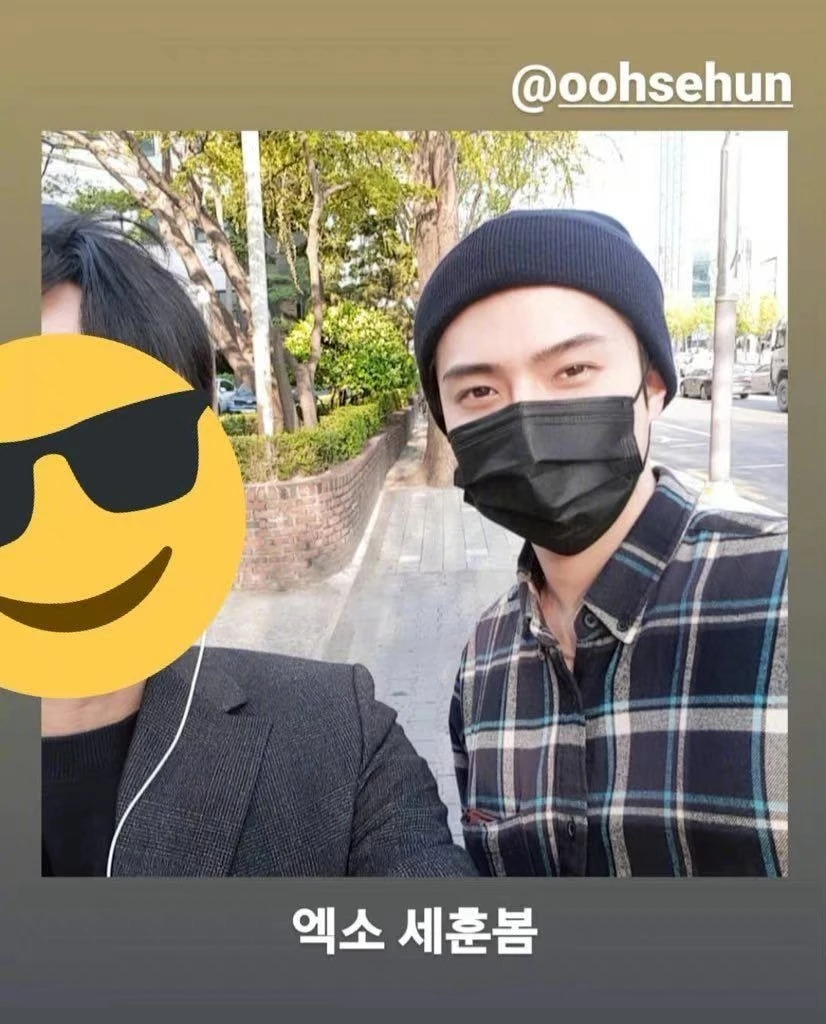 The netizen also explained, "I think he was just on a walk. He didn't have his manager but was walking alone. I begged him to take a picture with me. He's so nice, and he well-mannered when he speaks."
In the photos, Sehun handsomeness can be clearly seen even with the mask covering half of his face.
The online community post also included other stories of netizens meeting Sehun in person. Many of the stories mentioned Sehun's exceptional visuals.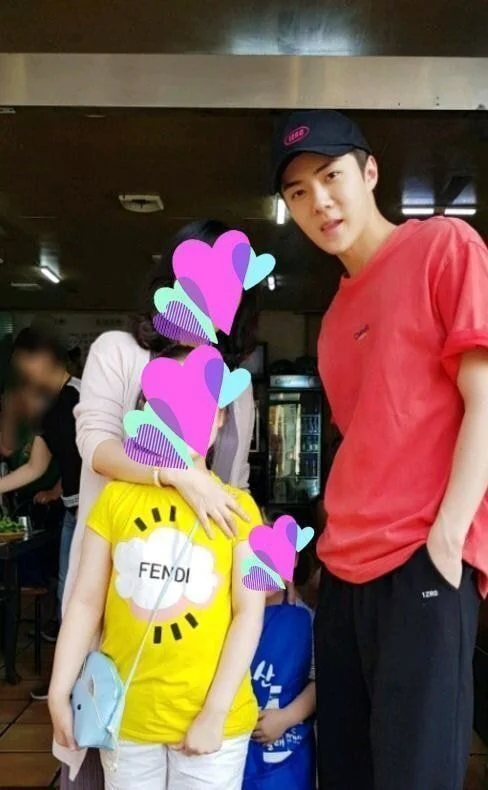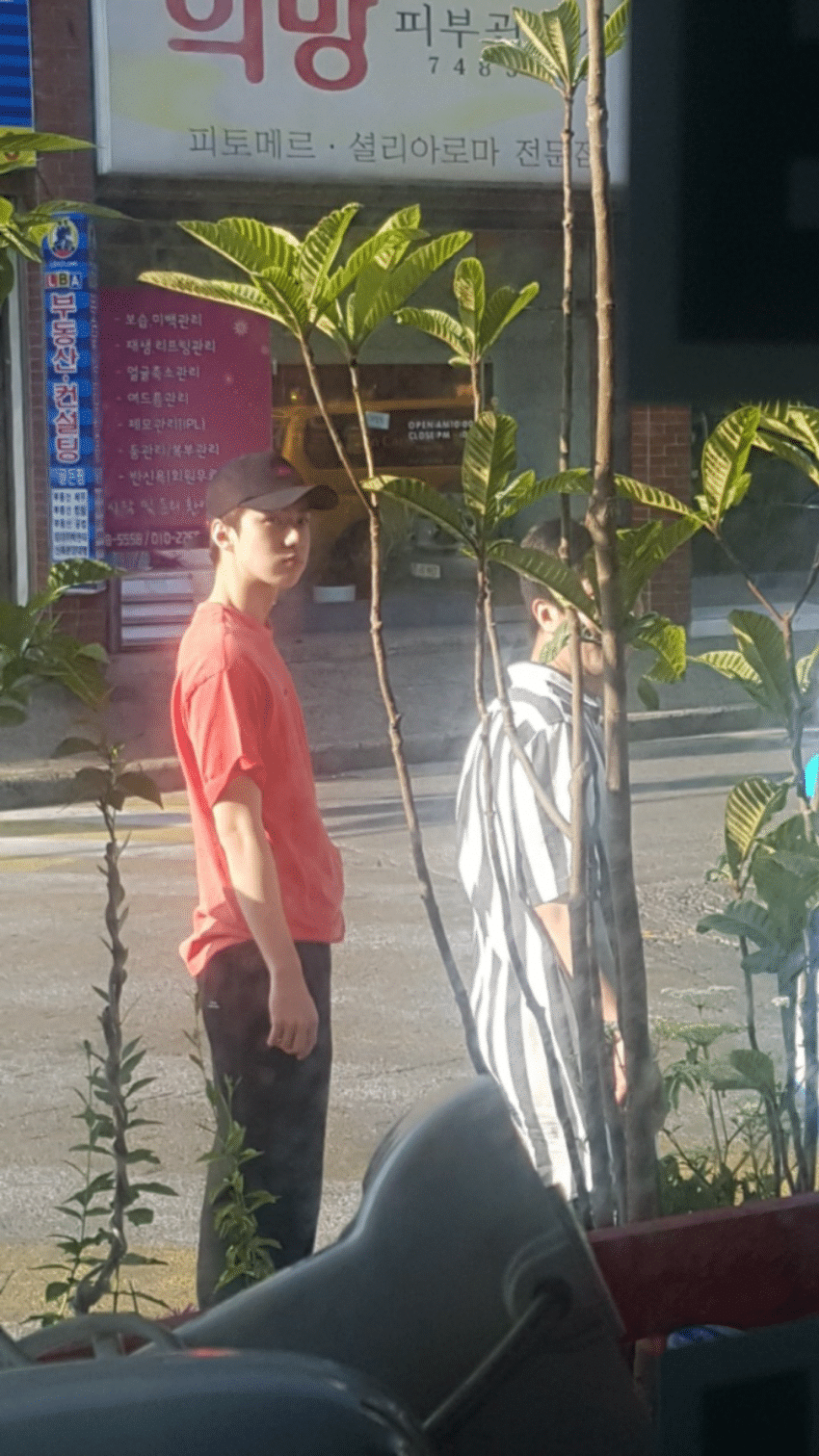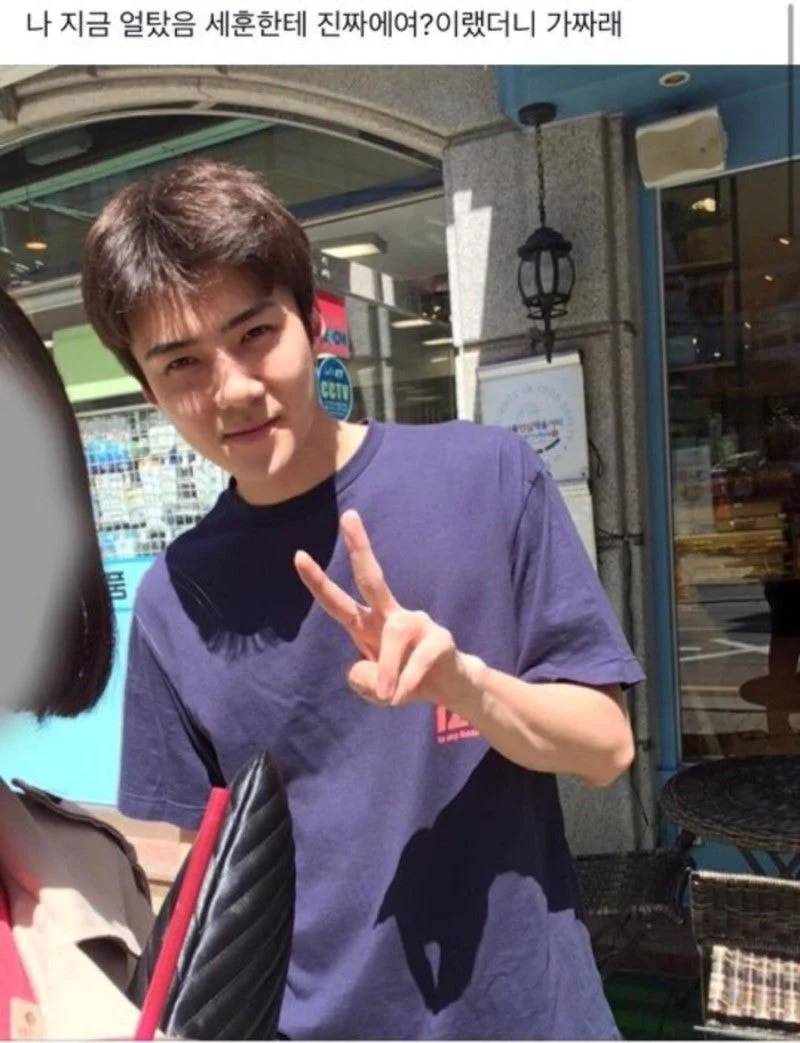 Netizens commented, "I love Sehun," "He's really good looking, it's amazing how that guy recognized Sehun even though he had a mask on lol," "He begged Lolol Sehun is really good looking," "Man, at this point, I'm the only person who didn't get to see Sehun in person," and "Sehun is so sweet, he's smiling for the camera even though he has a mask on."