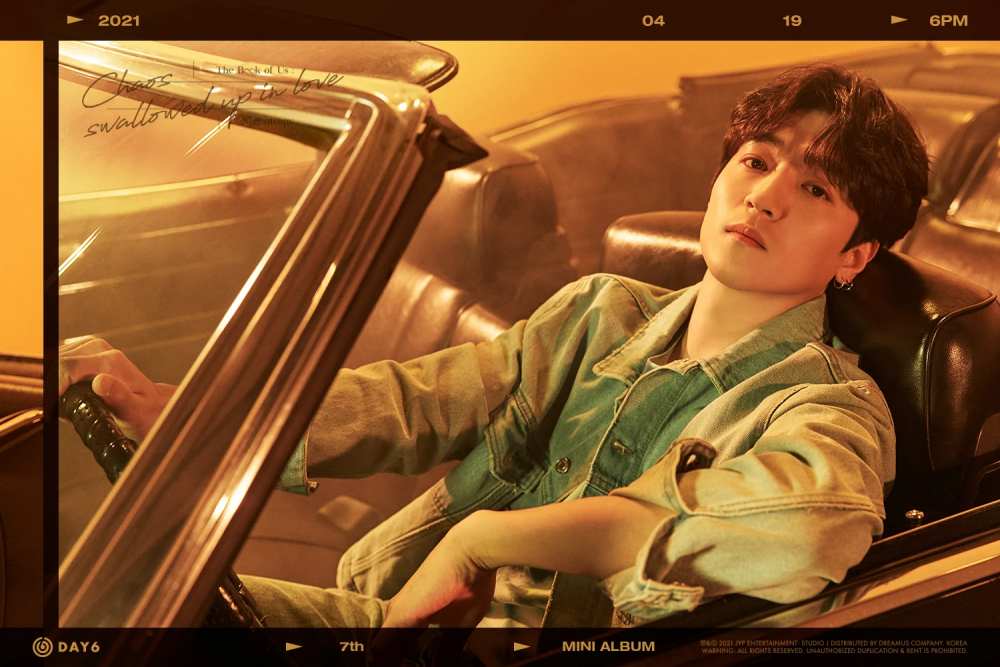 DAY6 continues the preparation to drop their 7th mini-album with the release of individual teaser images of Sungjin.
DAY6 previously began teasing their album with the release of teaser images of the other members - Dowoon, Wonpil, Young K, and Jae.
Sungjin's individual teaser images are the fifth set of member concept images released by the boy group. Sungjin poses in the same backdrop as the other members exuding the same sentimental vibe.
As reported, DAY6 has been busy preparing for their new album that includes all five members. The boy group will soon release their 7th mini-album titled 'The Book of Us: Negentropy - Chaos swallowed up in love.'
Stay tuned for the full release on April 19 KST, so check out Sungjin's teaser images and stay tuned for the release of DAY6's upcoming album.