Among multiple worldwide attractive celebrities who have not had plastic surgery, Jimin was chosen as the representative of "natural beauty" and set as an example.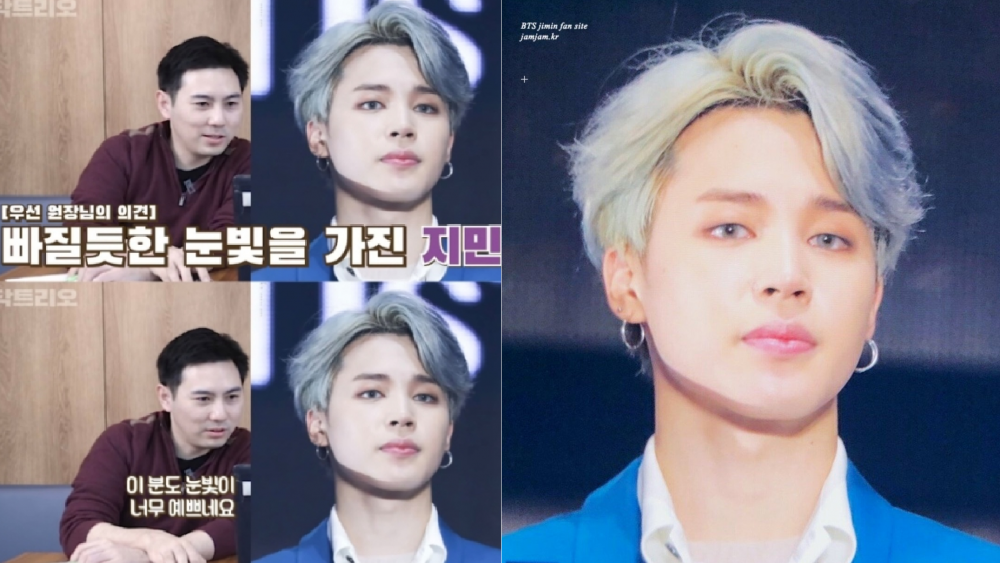 Recently, Anthony Young, a famous US plastic surgeon and an infologist with 3.9 million followers, posted an interesting video on his TikTok account.

He stated that jimin hadn't done any plastic surgery. By showing Jimin's picture under the theme of "You may think that famous peoples who look cool have plastic surgery, but they don't."




In Korea, doctors, including plastic surgeons, analyzed the visuals of BTS members on the YouTube channel "Doctrio," and especially praised Jimin's attractive face with the new word "beautiful."


For instance. One of the plastic surgeons did choose jimin as his most favorite face. He said, "That's my most favorite face," to Jimin's on-screen appearance, and the doctor who works with him also said, "he has a great visual that looks like you're going to fall for him." They all agreed with him, saying, "If you sit like that and stare at Jimin, you will immediately be breathless."

Afterward, they even created a new word for Jimin that is a mixture of being pretty but handsome at the same time. They have conveyed his charming visual and mystical atmosphere with the new word "joyful."

The flawless pale skin, the big long eyes without double eyelids, which are harmonious features on the small face, create a mysterious atmosphere that maximizes the harmony of the East and the West.

Jimin's unique face and aura are not a standardized artificial beauty, but Jimin Park himself captivates the world as the owner of natural beauty.