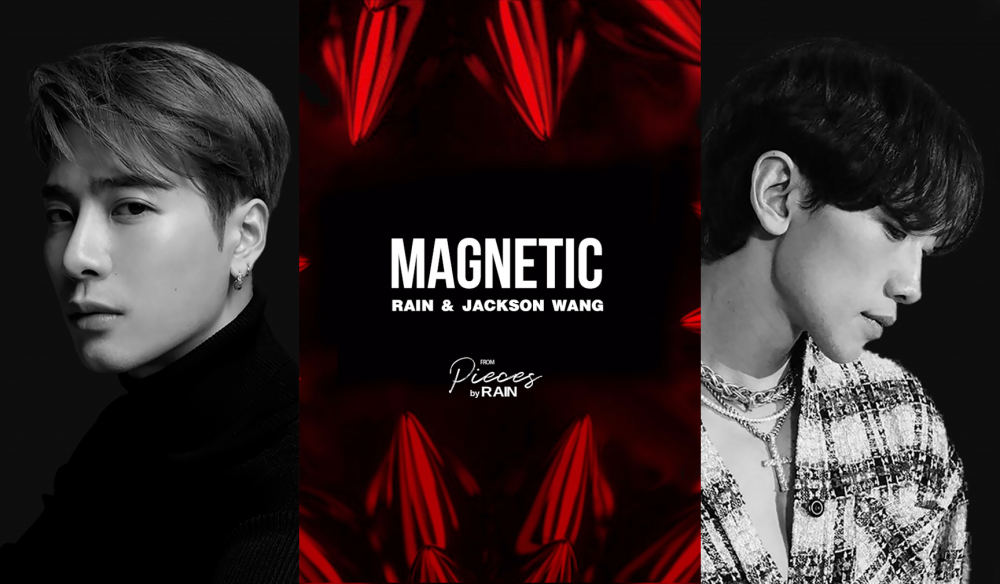 On March 3, we announced that Jackson Wang and Rain would collaborate together on the song "Magnetic."
Finally, Jackson Wang and Rain have unveiled their latest collaboration and uploaded the official audio on YouTube. Fans finally will be able to freely listen to his wonderful collaborative piece by the duo.
The song boasts of a unique mix of Korean and English vocals woven together by a suave and sophisticated beat as the vocals of the two artists synchronize perfectly with each other.
Fans were excited to hear this song as it is one of Jackson's first activities in South Korea outside of GOT7 promotions.