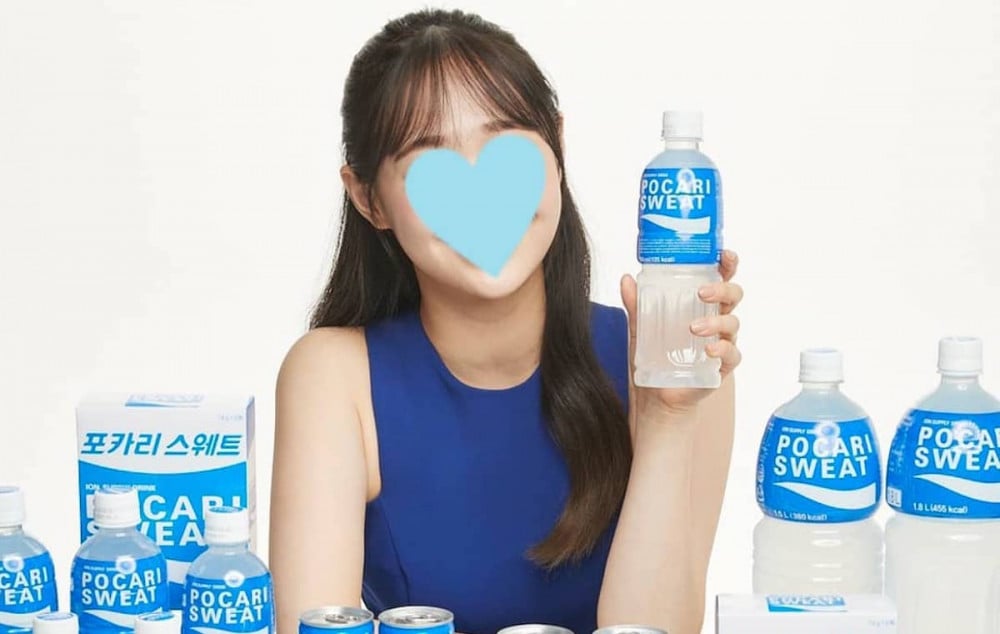 'Pocari Sweat KR' will be announcing a brand new endorsement model for 2021!
Back on March 29, the brand dropped a teaser image asking netizens to try and guess the identity of their lovely new model.
Pretty soon, everyone agreed that the guessing game was "too easy". Netizens commented:
"I love it~ She suits the image really well~"
"Idk for me she was always more 'Tropiana Sparkling' but... she is so cute these days kekekeke."
"Normally her image like more of an orange or grapefruit, but this works~"
"Heol, daebak. You can totally tell it's her kekekeke."
"You guys have it all wrong! It's obviously Yves."
"Is it... chew chew chew chew chewing gum~?"
"I'm surprised it's not Kim Seon Ho..."
"I can already imagine how refreshing the CF will be."

Could it be any more obvious?