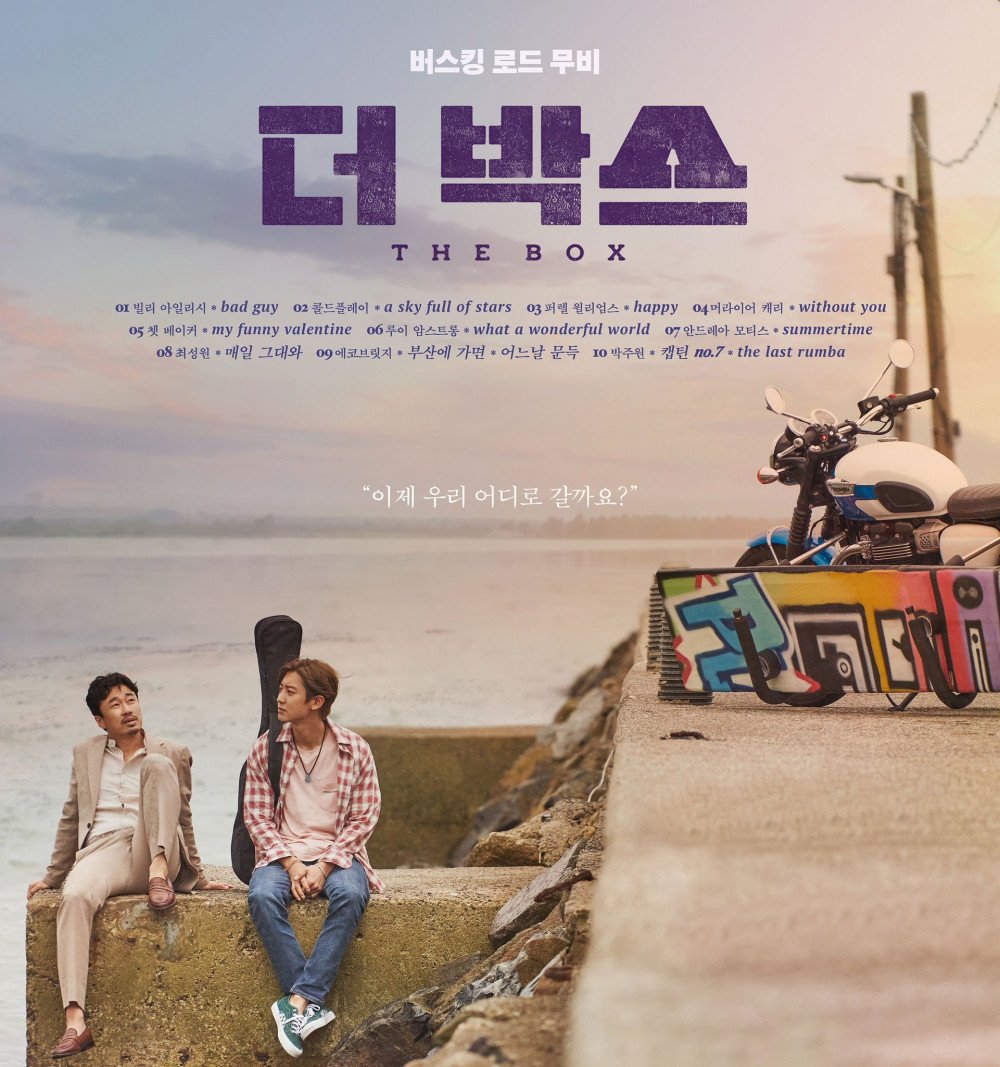 On March 24th, the movie 'The Box' was officially released and ranked number 1 in the Korea Daily Box Office Chart in less than 24 hours. It drew ticket sales of more than 265,426,900 KRW (234,000) with an audience count of 31,905. Chanyeol also thanked everyone for their support via his bubble and Instagram accounts. The movie topped the box office without any promotion from SM Entertainment.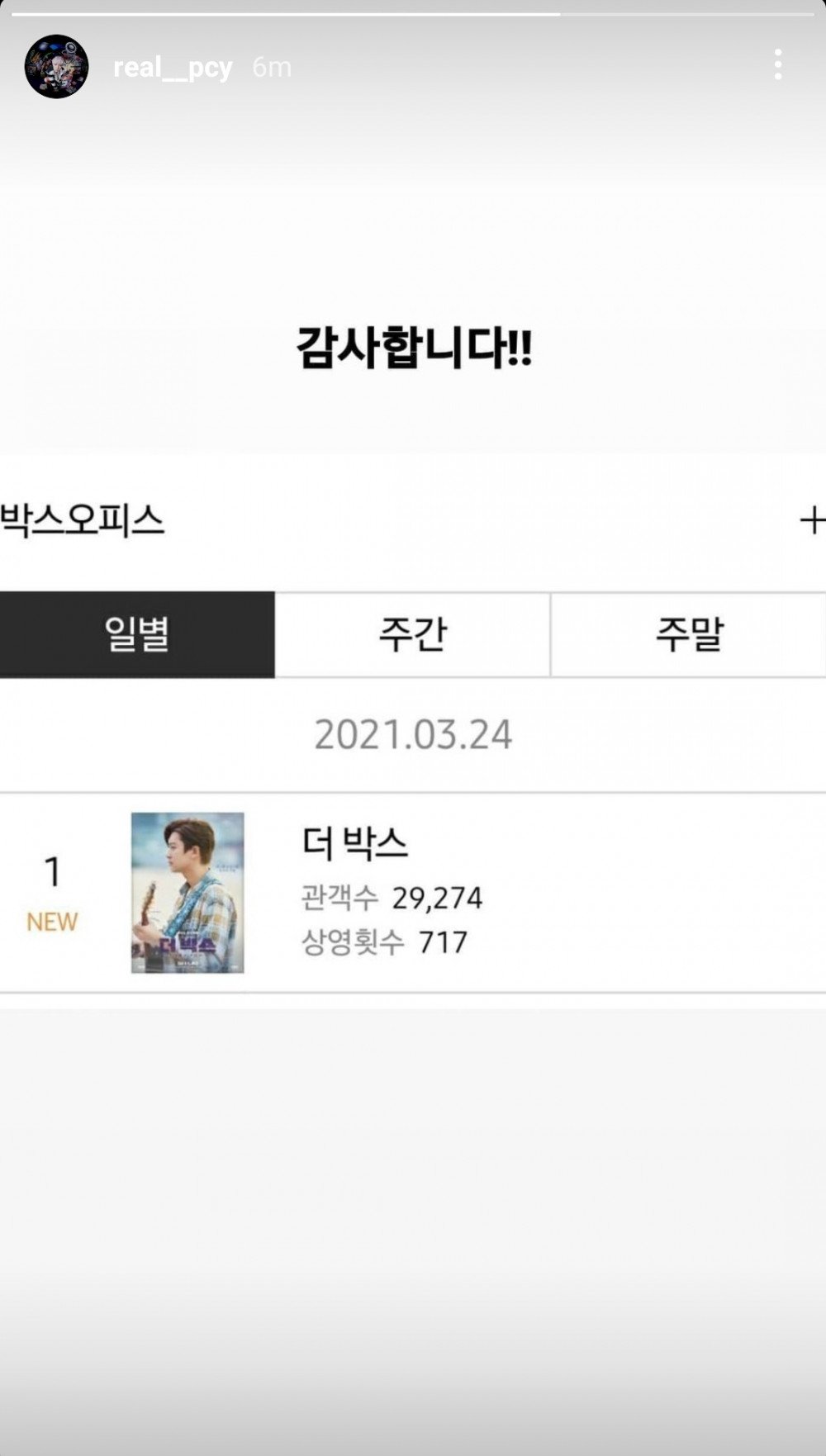 Actors and directors such as Hirokazu Koreeda, Jang Woosung, and Kang Dongwon commented on the movie after watching it and all praised the amazing acting of Park Chanyeol and Jo Dalhwan as well as the healing songs.
On March 25th, 'The Box' OST digital album consists of 18 tracks will be released. As been stated previously, the pre-orders of the physical Album will start on the 25th as well.
'The Box' is a miracle busking road movie which performances in various places in Korea. The story tells the story of Jihoon (Park Chanyeol), who can sing songs only by wearing a box, and Minsu (Cho Dal hwan), producer of Pomsaeng Form, where success is the most important.