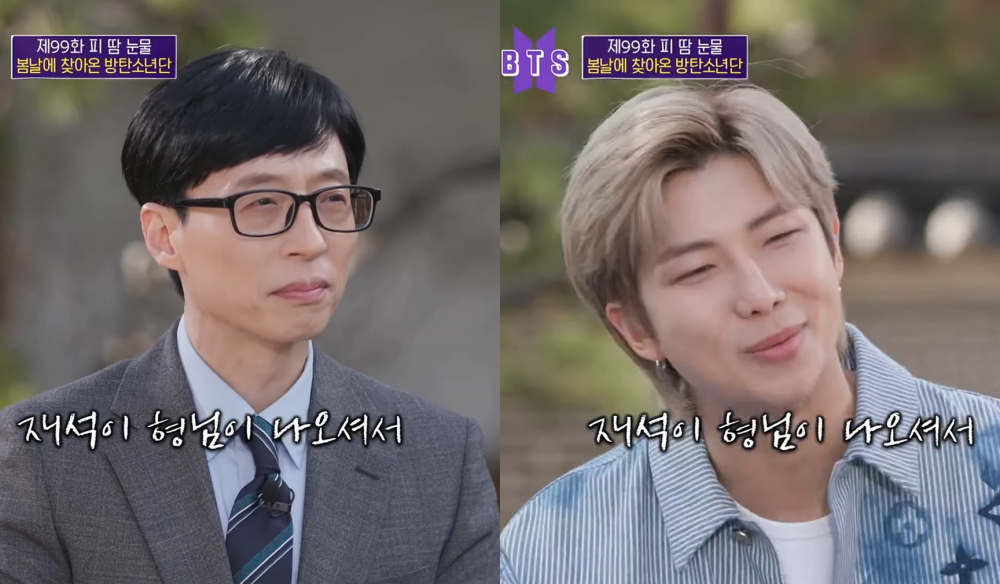 BTS's RM shared the story of when he was touched by Yoo Jae Suk's warm actions.
On the 99th episode of 'You Quiz On The Block' that aired on March 24th, BTS appeared as a guest on the show gaining much attention.
On this day, Jo Se Ho introduced a photo saying there is a popular meme of RM and Yoo Jae Suk. In the photo, Yoo Jae Suk is seen looking at RM making a 'V' sign with his fingers, then soon after making the same 'V' sign. This photo was taken during 'the 2018 Korean Popular Culture and Arts Awards.'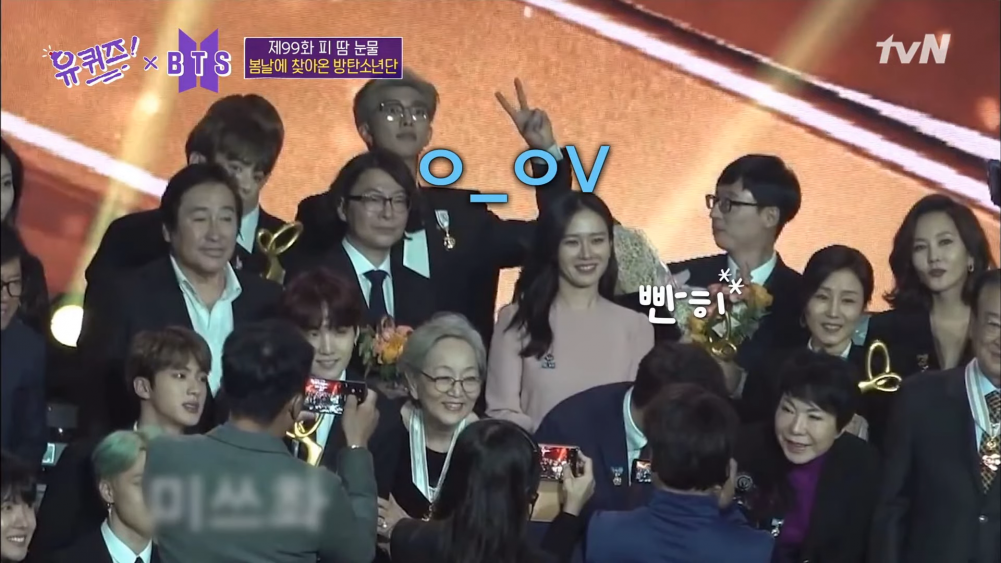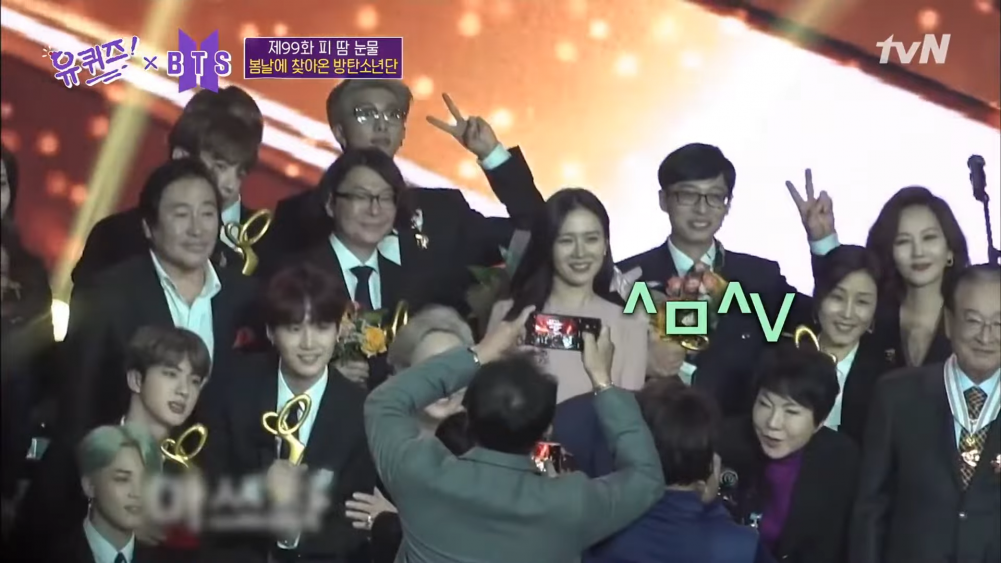 Yoo Jae Suk went on to explain, "What you see in the photo is correct. When we were standing to take a picture, I looked up and saw RM making a V sign. So I thought, 'That looks natural and good,' so I followed him."
RM then went on to talk about the time he appeared on the show 'Running Man' five years ago and shared the story of how touched he was by Yoo Jae Suk's warm actions. RM explained, "I appeared on the show 'Running Man' briefly. It was so early in the morning, and all the staff members were sleeping, but Yoo Jae Suk hyung came over to me to talk to me. He gave me good words of advice and asked how my parents were doing."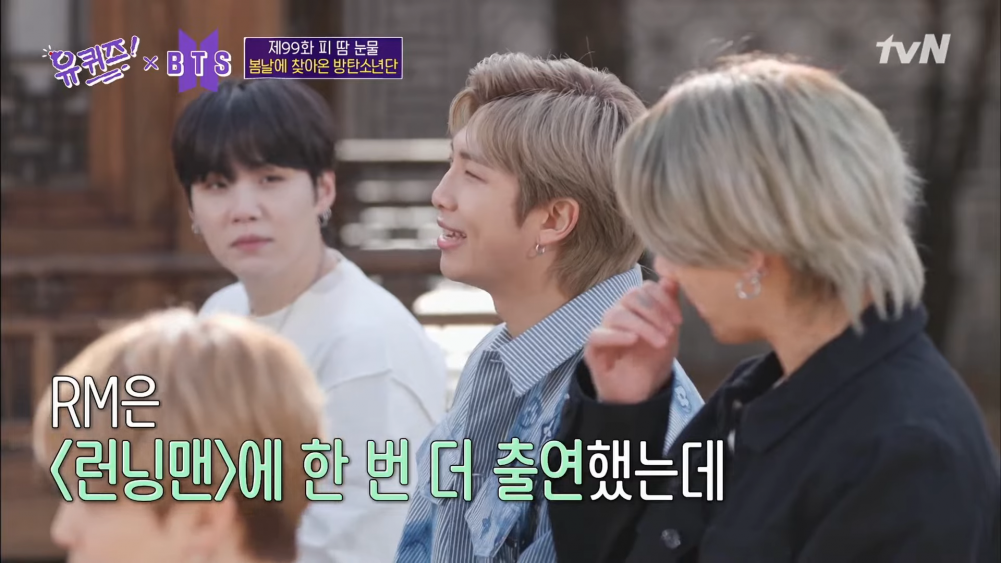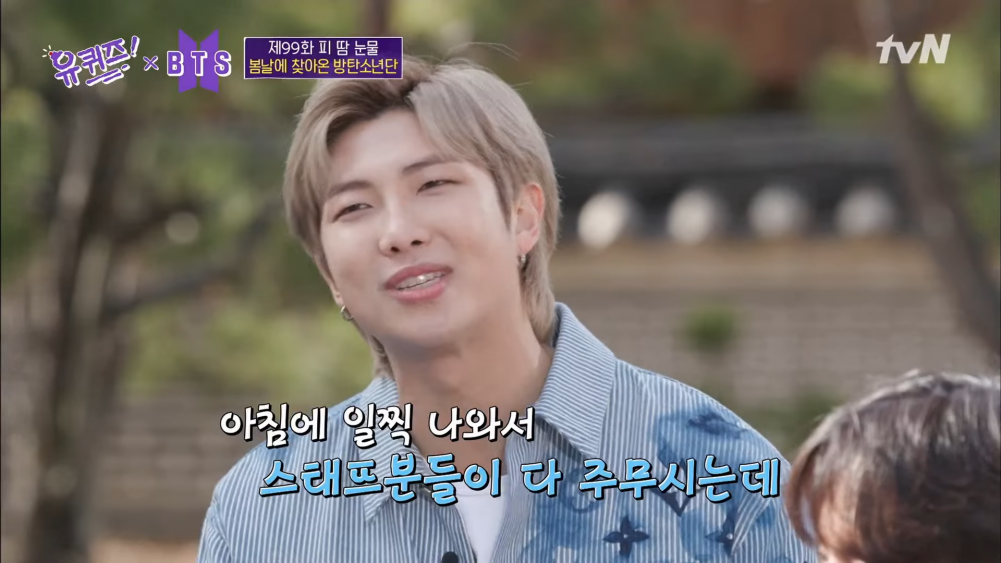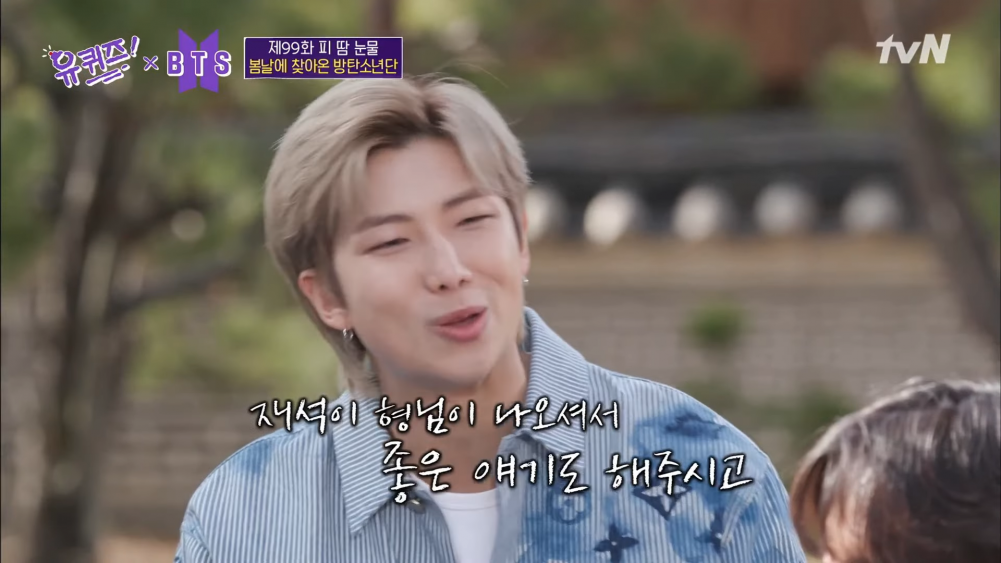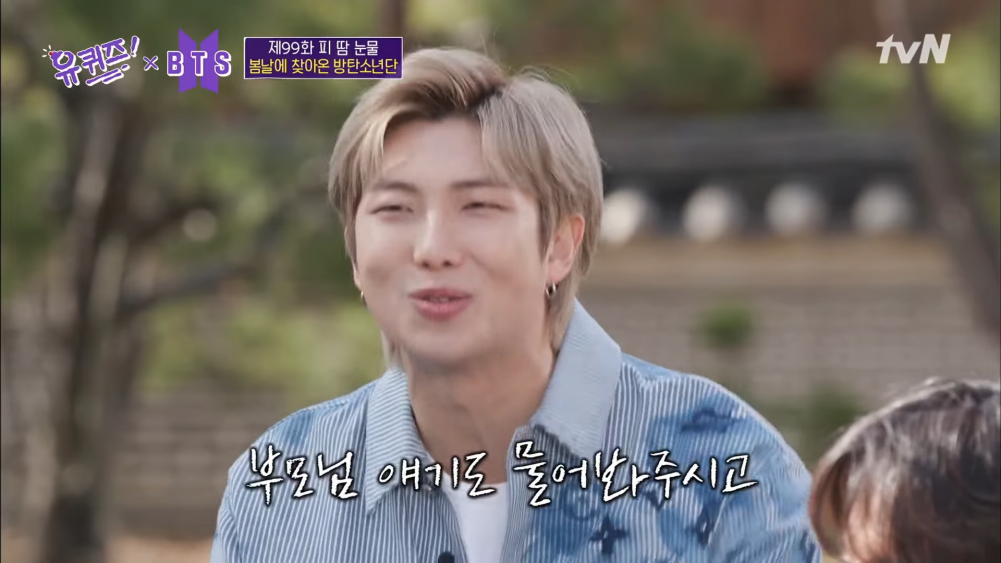 RM went on to express his gratitude and how he felt happy that Yoo Jae Suk was so kind to him back then. RM went on to add, "I really felt that Yoo Jae Suk is really genuine" and explained that Yoo Jae Suk is truly kind and warm, even off-camera.