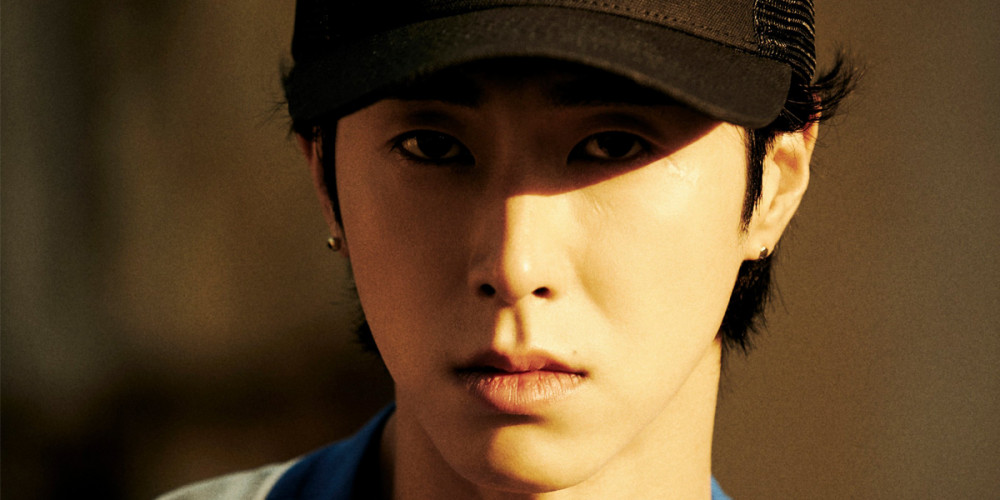 Recent news of TVXQ's leader Yunho being flagged by police continues to be a hot topic via various online communities.
Earlier this week, various media outlets reported that TVXQ's Yunho was flagged by police for violating COVID19 curfew, which states that people should not dine out in restaurants after 10 PM. The idol was found to be drinking with acquaintances at a food establishment well past 10 PM some time in late February.
Then, on March 12, an exclusive report by MBC's 'News Desk' alleged that Yunho was in fact found to be drinking at an illegal, VIP adult entertainment establishment. This report also accused Yunho and his party of attempting to flee from police once they showed up.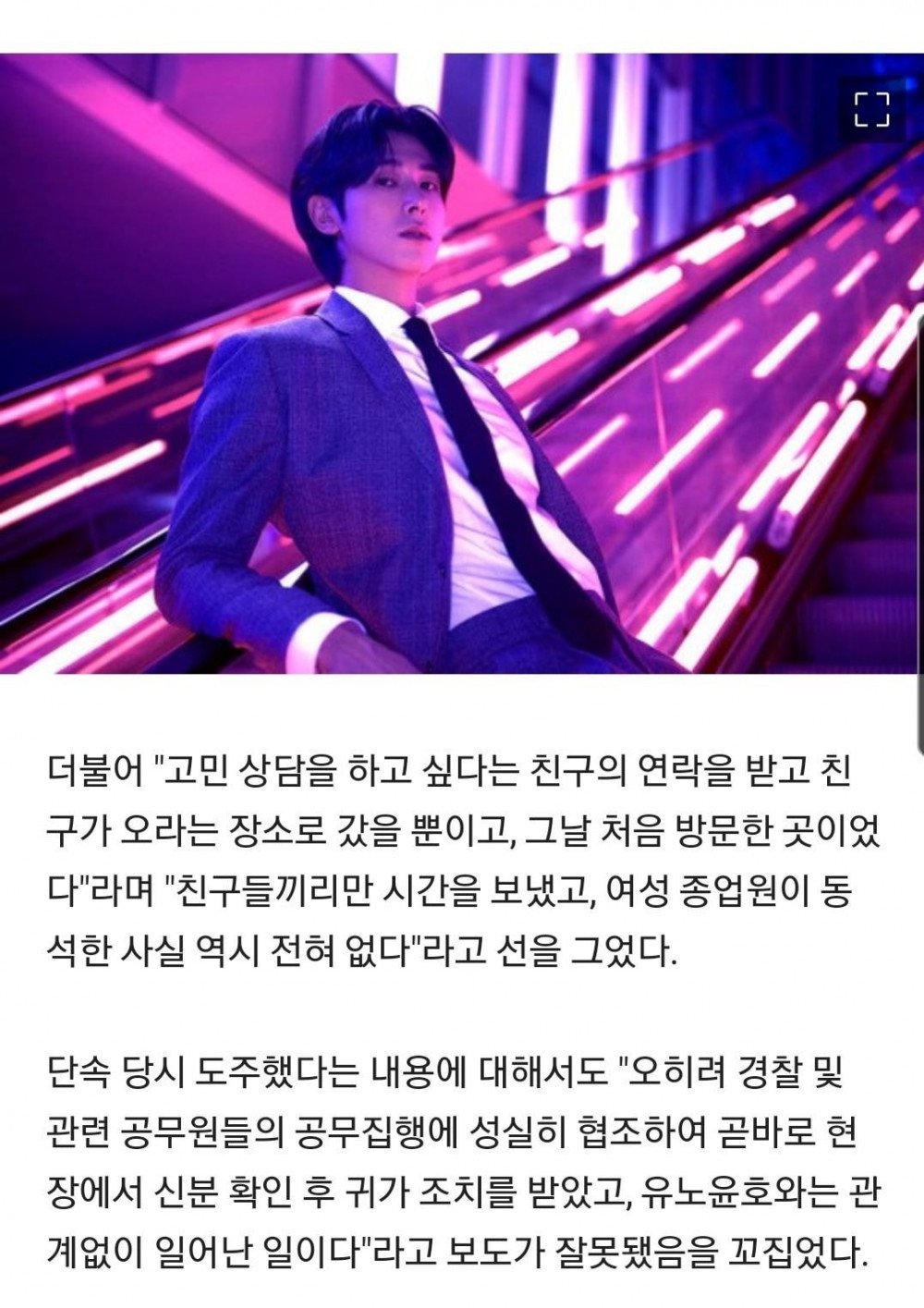 However, since then, both SM Entertainment and a representative of Gangnam police have confirmed that no one in Yunho's party attempted to flee from the police, and the police found no reason to charge this party for interfering in police business.
In fact, for many netizens, the most problematic aspect of this recent scandal is not the report that Yunho allegedly attempted to flee the scene. The more shocking fact of the scandal, they claimed, was that Yunho was visiting a private, celebrity VIP lounge, an establishment whose entire purpose is to operate late hours at night privately and allegedly, "illegally".
Many are criticizing Yunho for only apologizing for the following "mistake" as he wrote, "I am deeply reflecting on the fact that I violated COVID19 prevention regulations."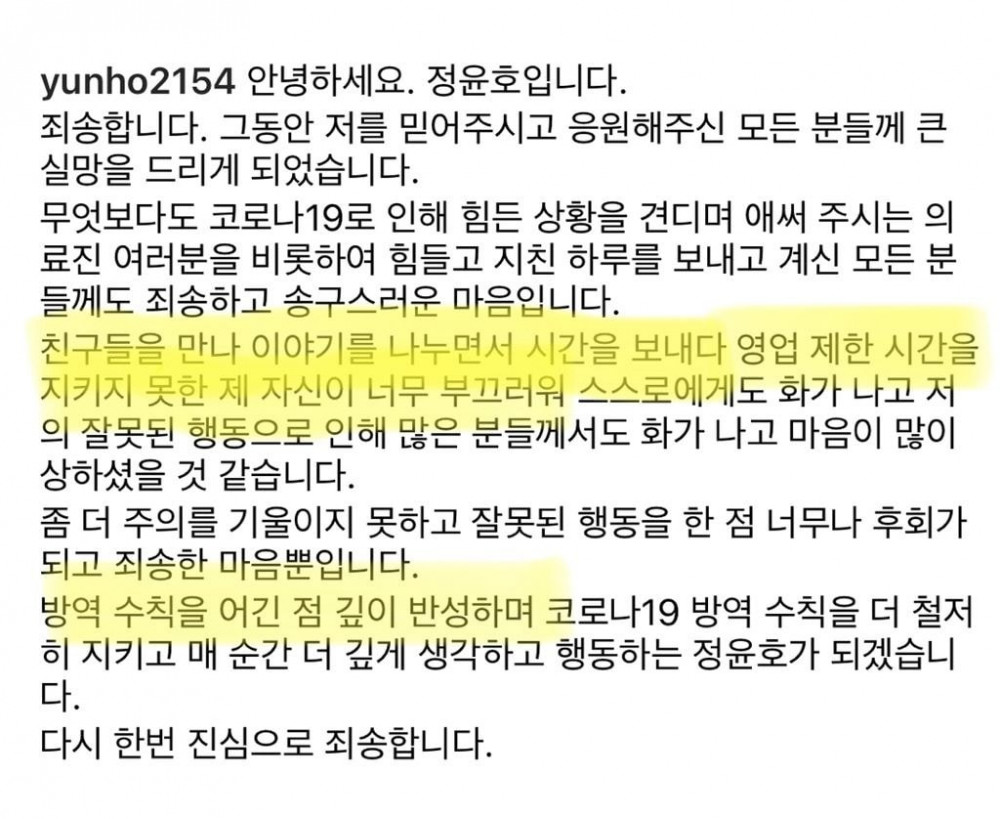 According to insider details, such private, celebrity VIP lounges operate with the following purpose:
"One room salon 'A', which opened in June of 2017, only approaches top VIP tier clients privately; they enlist these clients as their exclusive members and offer service from late evening hours until 3~4 AM the next day. Many of the VIP members of these lounges are famous figures, such as celebrities or wealthy class individuals, who consider protection of their privacy extremely important. For anyone to enter the 'A' salon, they must reserve their spot in advance and verify their identity through CCTV security before entering the private area."
Particularly, one netizen's comment regarding Yunho's latest scandal is garnering strong agreement:
"It's highly unlikely that this exclusive, members-only VIP lounge operates regular business hours during the day. Anyone who reserved that place already knew well in advance that they would be violating the 10 PM curfew restrictions? So how can he say that he talked at a restaurant with his friends without being aware of the time?"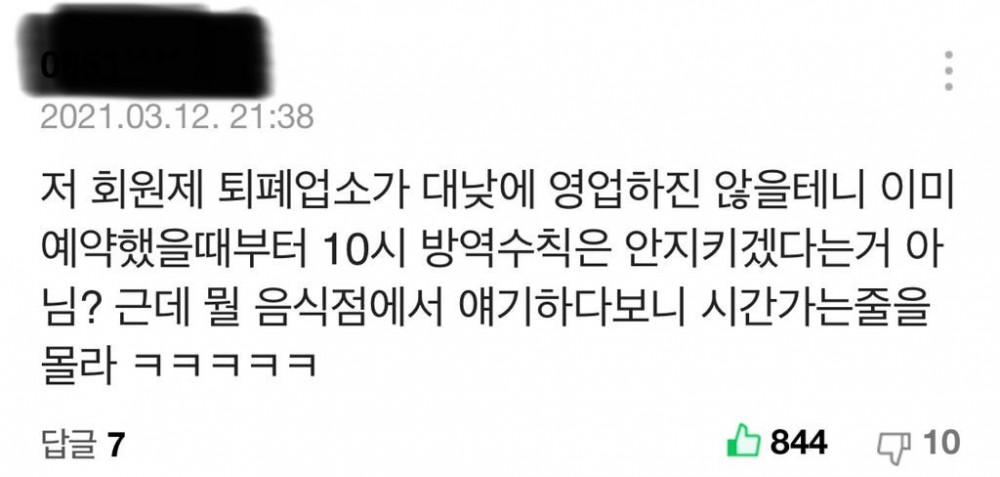 Now, many netizens are demanding that such private, exclusive VIP lounges be shut down in the midst of the COVID19 pandemic. Many netizens questioned why the police showed up to this establishment only to regulate the 10 PM curfew, even after "seeing" that the lounge was a VIP lounge meant to bypass various laws in the first place.
Furthermore, many netizens are heavily criticizing Yunho for supposedly "ignoring" the fact that he was found to be visiting such an establishment during pandemic times, as SM Entertainment claimed in its official statement, "Yunho only went to this place for the first time in his life after a friend called him there, asking for advice."
What do you think of the issue?