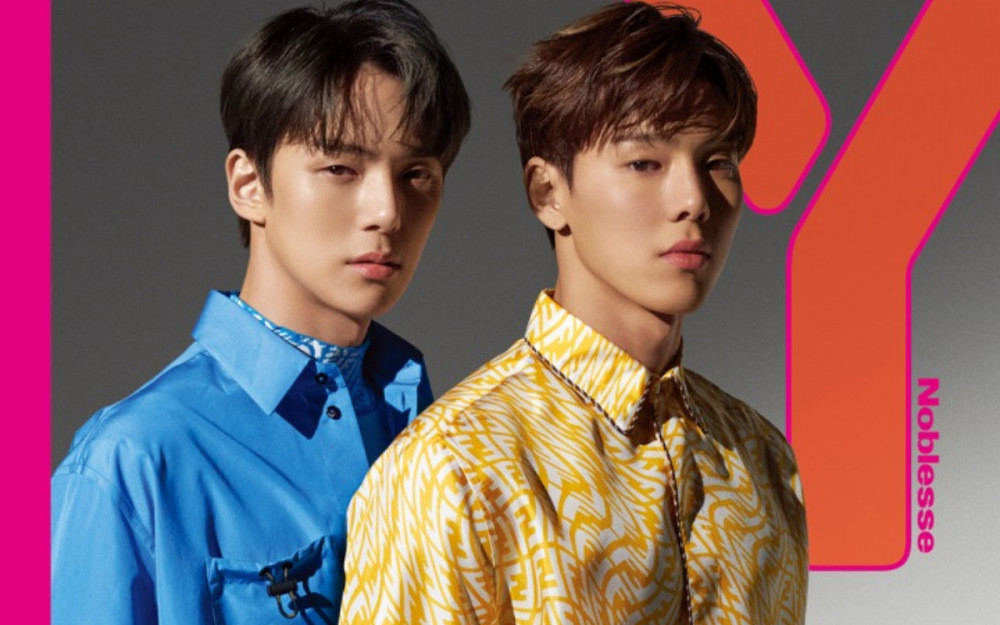 MONSTA X's Shownu and Minhyuk are the first cover models for 'Noblesse's latest magazine!
On March 25 KST, the 'Noblesse' magazine off-shoot 'Noblesse Y' revealed that the muses for their very first issue are none other than the MONSTA X members, sharing official photos from the pictorial.
Through the concept 'Into the ART,' the idols appear as two painters posing in settings resembling art studios, modeling 2021 S/S high-end trends like bold statement shirts and oversized suits. According to the staff on the set of the cover shoot, while the two had fun joking around on set, the moment that it was time to pose, they would immediately get into character.
During the interview for the story, they reflected on being the first cover models for 'Noblesse Y,' saying, "No matter what you're starting, the start is important. [Because of that,] the truth is making the first page of Noblesse Y's magazine with them is both something that made us happy and a big responsibility."
Meanwhile, the magazine will officially be released on March 30.
Check out photos from the shoot below!