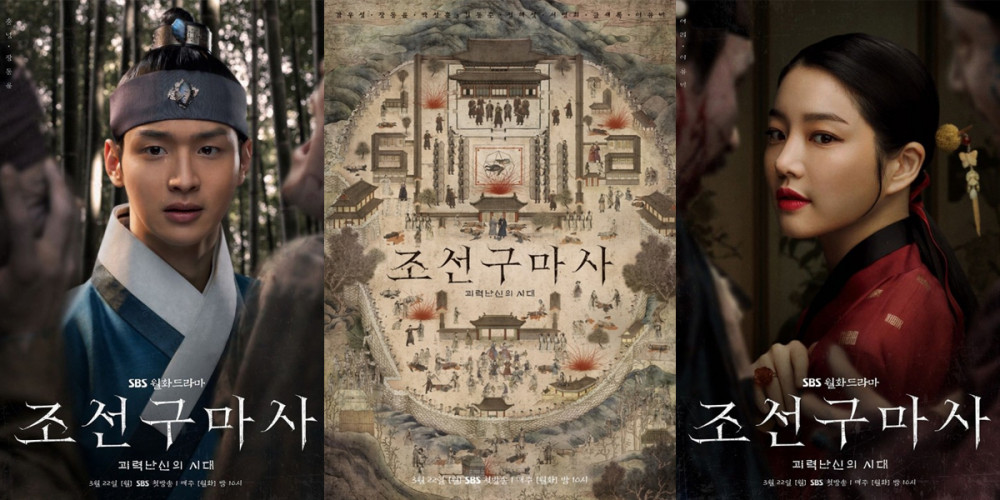 On March 26, SBS issued an official statement in response to the major controversy surrounding the fantasy-historical drama series 'Joseon Exorcist'.
The broadcasting station stated:
"We notify SBS's position regarding the drama 'Joseon Exorcist'.
SBS acknowledges the gravity of this situation, and as a result, we have come to the decision to cancel 'Joseon Exorcist' and to abolish all overseas distribution contracts.
SBS has already paid numerous overseas distribution fees in advance regarding this drama, and the production company has completed filming as much as 80% of the content.
Despite our concerns over the significant losses concurred on behalf of the broadcasting station as well as the drama's production company, as a public broadcasting station SBS feels the heavy responsibility of this issue. Therefore, we notify that the drama's airing has officially been cancelled."
Meanwhile, SBS's 'Joseon Exorcist' starred Kam Woo Sung, Jang Dong Yoon, Park Sung Hoon, Dongjun, Seo Young Hee, Jung Hye Sung, Lee Yu Bi, and more.