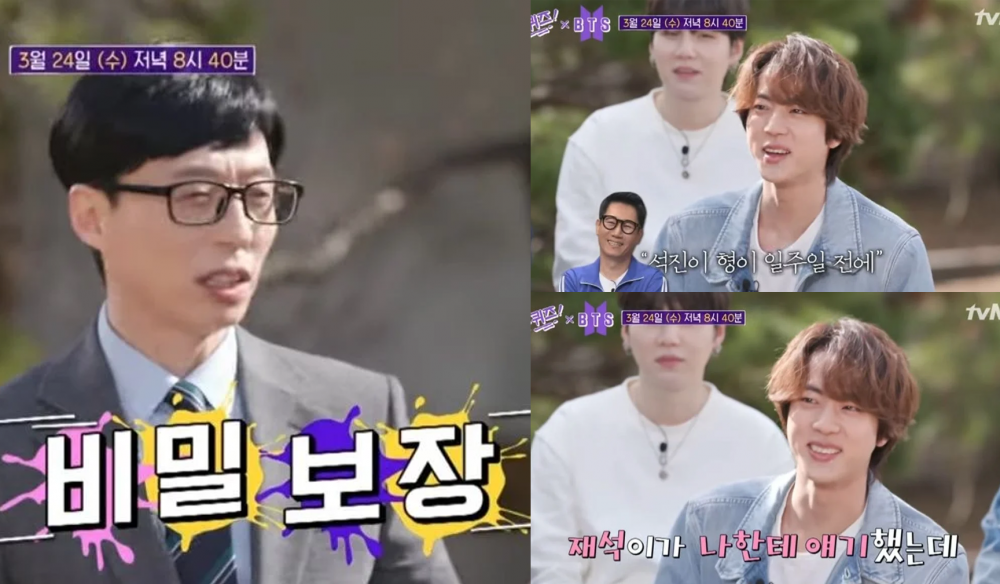 On March 22, tvN released another preview of the upcoming 99th episode of 'You Quiz On The Block' just ahead of the broadcast.
The preview showed various snippets of the exciting episode showing the BTS members, Yoo Jae Suk, and Jo Se Ho talking about different topics.
In the preview, Yoo Jae Suk went on to tell the members, "I purposely didn't tell anyone around me that I was filming with BTS today." As soon as Yoo Jae Suk said that, member Jin went on to laugh and explain, "But Ji Seok Jin hyung messaged me last week saying, 'Jae Suk told me that BTS is appearing on 'You Quiz'" making everyone burst out in laughter.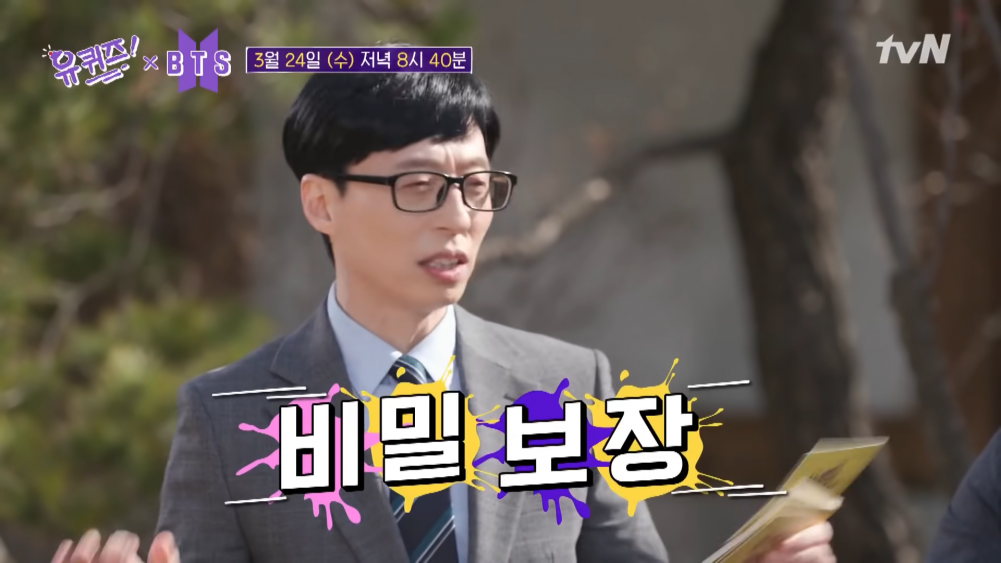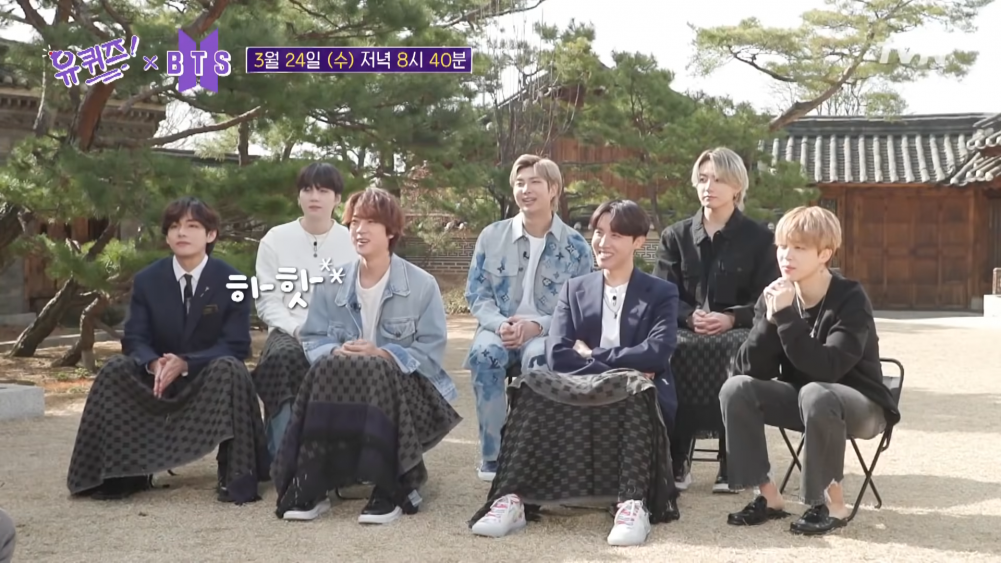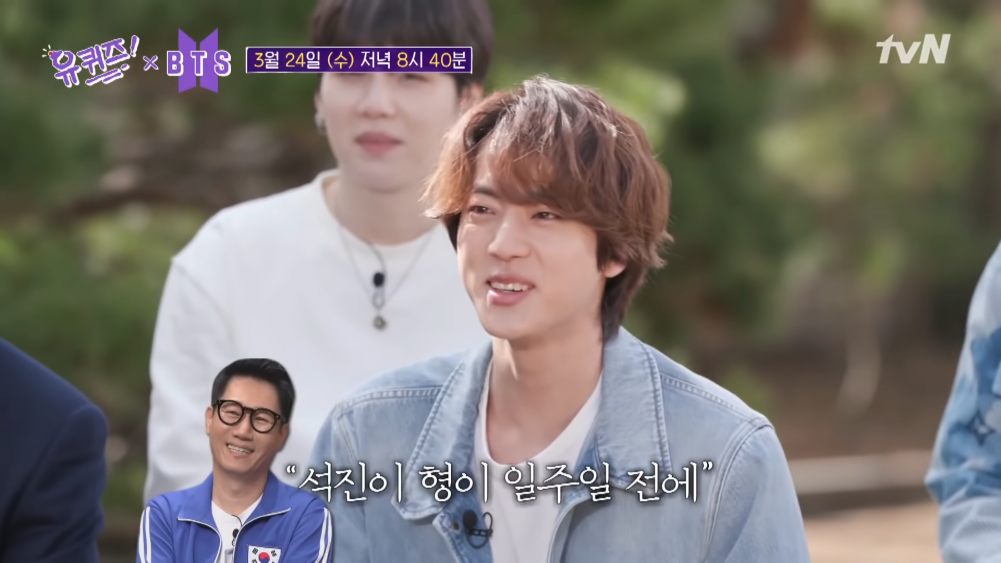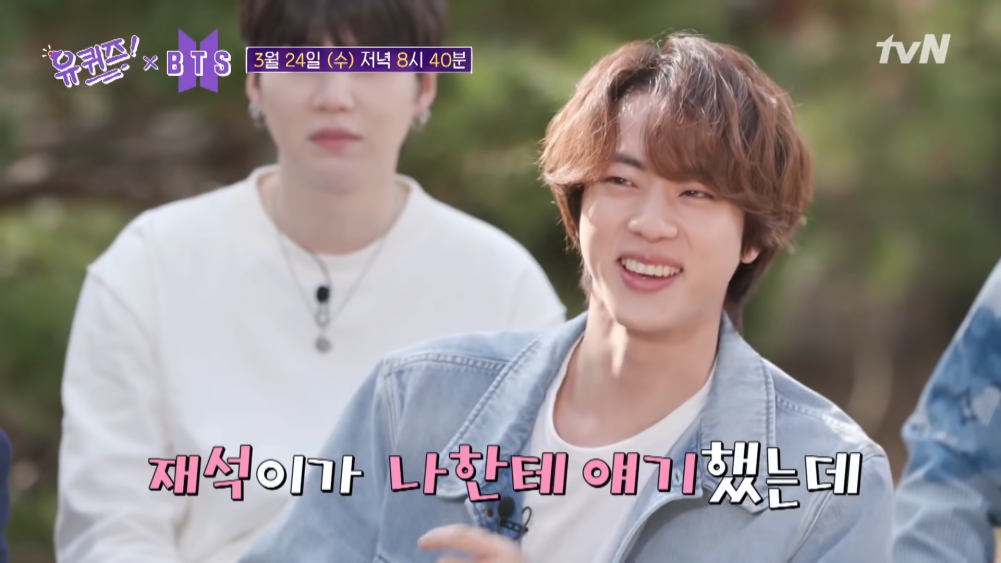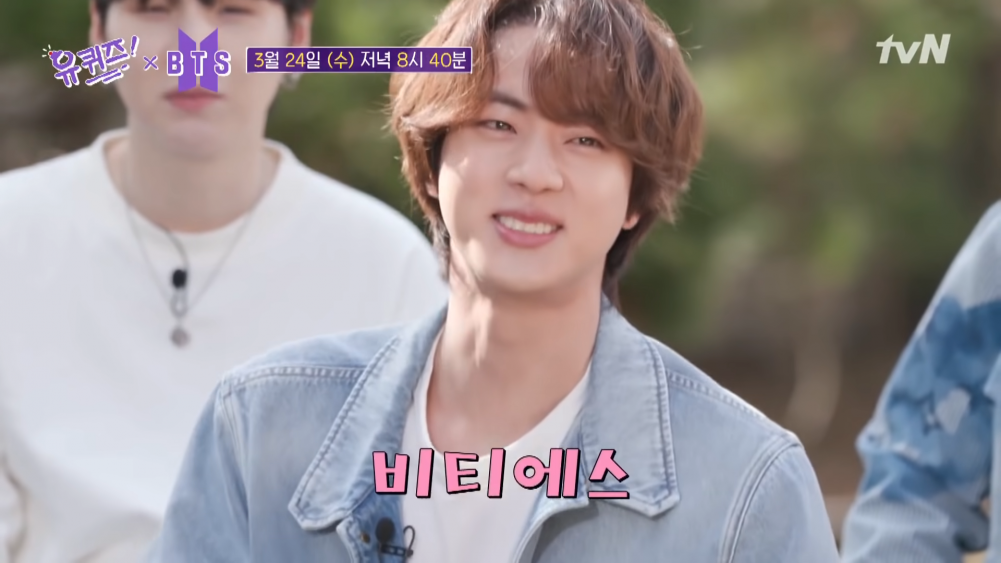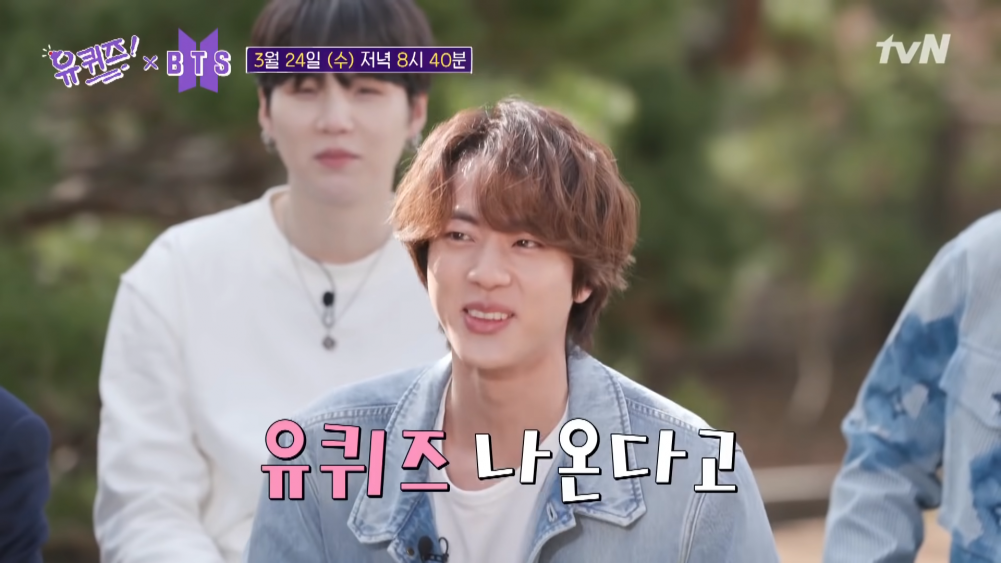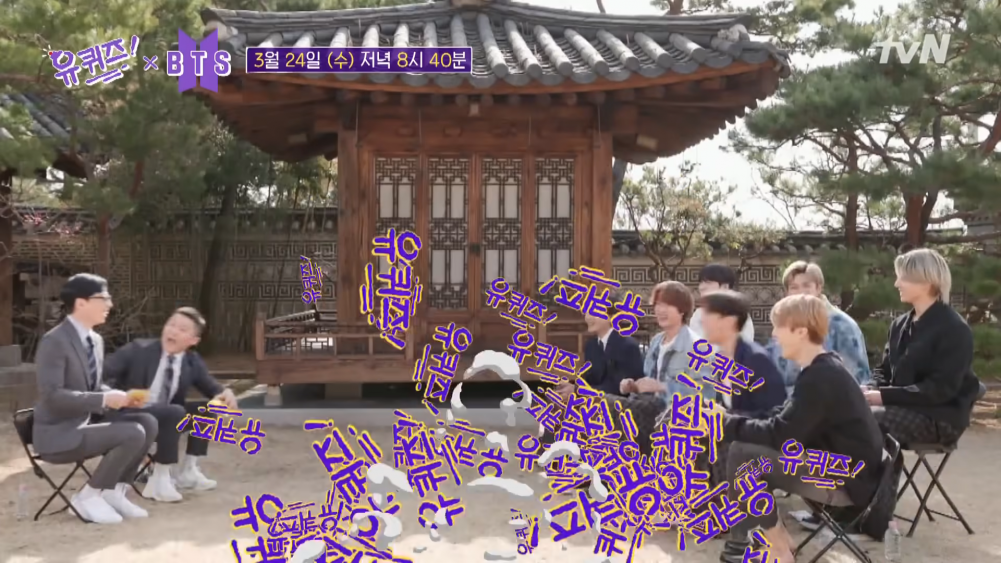 Soon this hilarious clip was shared on various social media platforms and online communities, where many netizens were able to get a laugh out of it.
Netizens commented, "LOL, this is hilarious," "I just realized there's two Seok Jin's in the entertainment industry: Kim Seok Jin and Ji Suk Jin," "There's another Seok Jin, so there's three," "I can't wait for tomorrow's episode!" "I can't stop laughing," "Jin is so cute," "Yoo Jae Seok looks so caught off guard, lol," and "I love them so much; this is so funny."