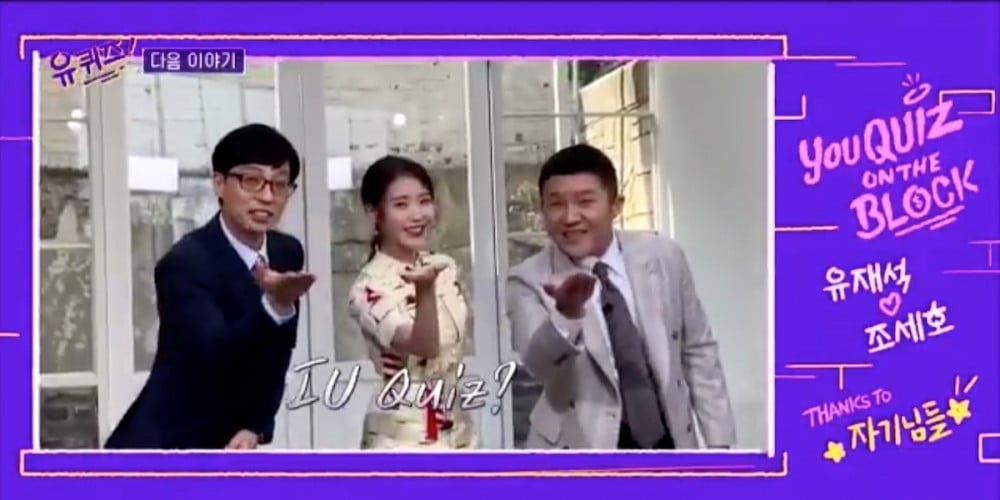 IU will be the next mega K-Pop star to appear as a guest on tvN's 'You Quiz on the Block', during next week's 100th episode special!
At the very end of this week's episode which featured a full-length special on guests BTS, the show hinted at another highly-anticipated guest stopping by next week. The extremely short (~ 3 seconds) preview showed IU, asking viewers alongside MCs Yoo Jae Suk and Jo Se Ho, "I-You quiz?"
Meanwhile, IU will be releasing her 5th full album 'Lilac' in less than 24 hours, on March 25 at 5 PM KST!
Make sure to tune in next week to tvN's 'You Quiz on the Block' airing on March 31 for another spectacular episode!