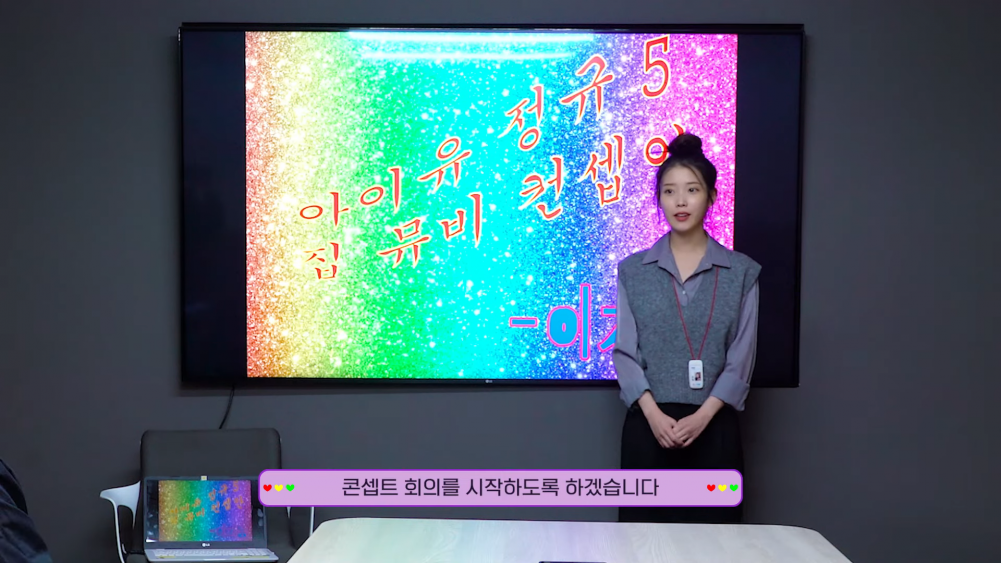 On March 23rd, IU uploaded a video on her official YouTube channel showing her explaining the concept of her fifth album through a Powerpoint (PPT) presentation.
The video was actually a skit where IU took on the character Lee Jidong, an office worker at an entertainment company. During the video, 'Lee Jidong' is seen explaining the concept of the IU music video for the upcoming album.
IU's ppt caught the attention of viewers, starting from the introduction slide with its eye-catching design.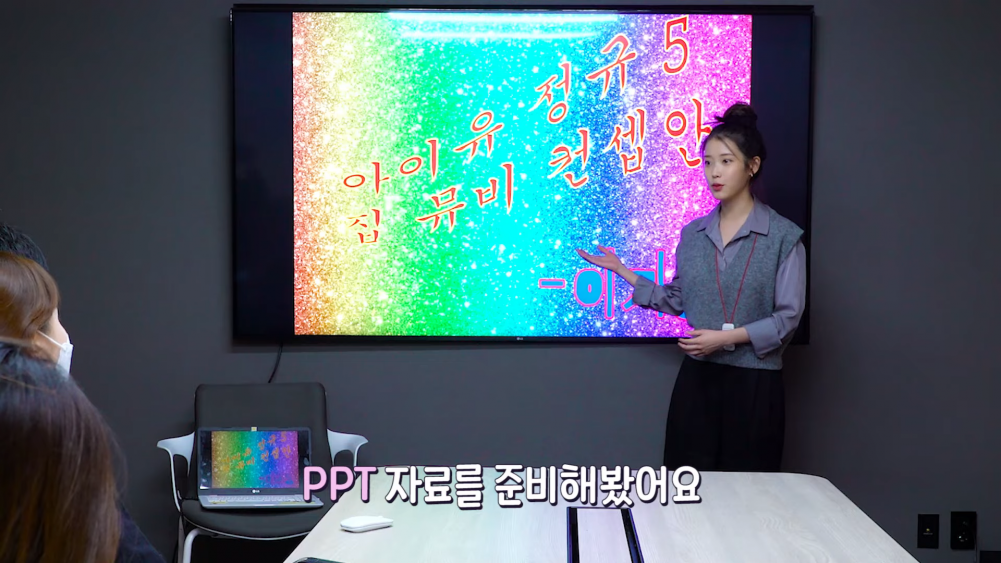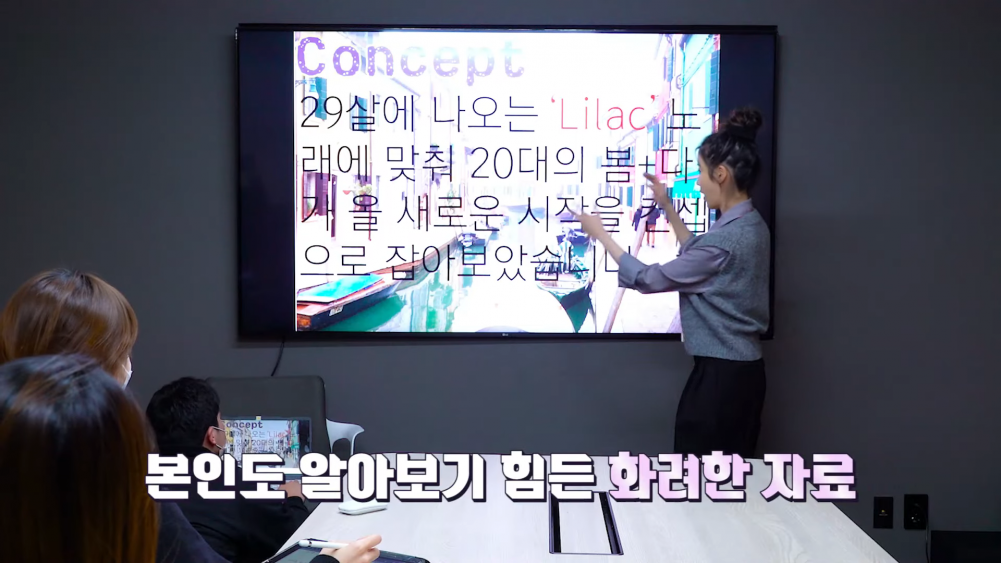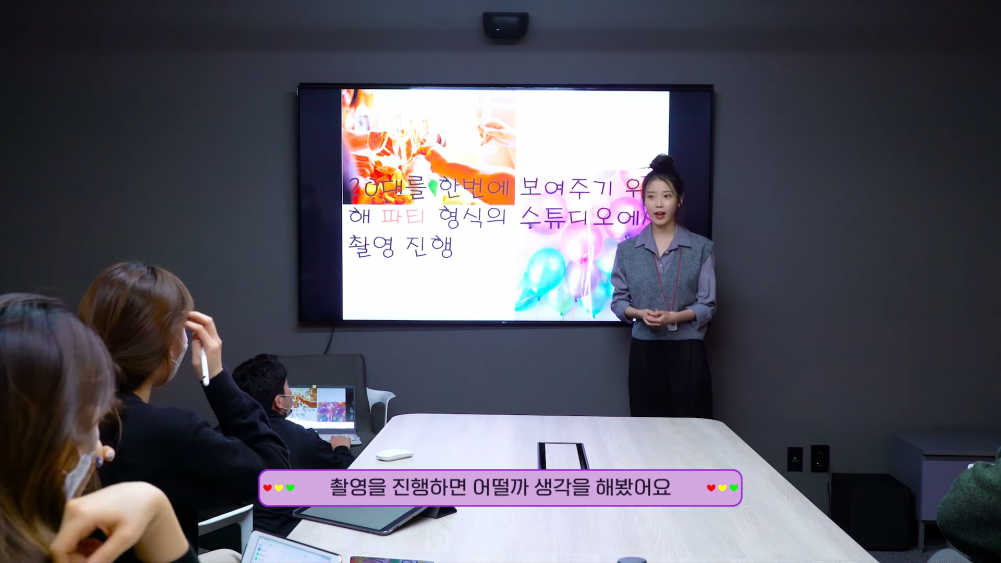 The opening slide showed the title 'IU's fifth full-length album music video concept' in red against a rainbow background. The next page was in more disarray than the first page as the words were hard to read over the overly bright background.
The next few slides of the ppt were also difficult to read, even for IU. In one instance, IU had to step back to recognize the letters on the page, making the other staff members laugh. Despite the staff laughing, IU kept a composed posture and continued to present the concept in seriousness.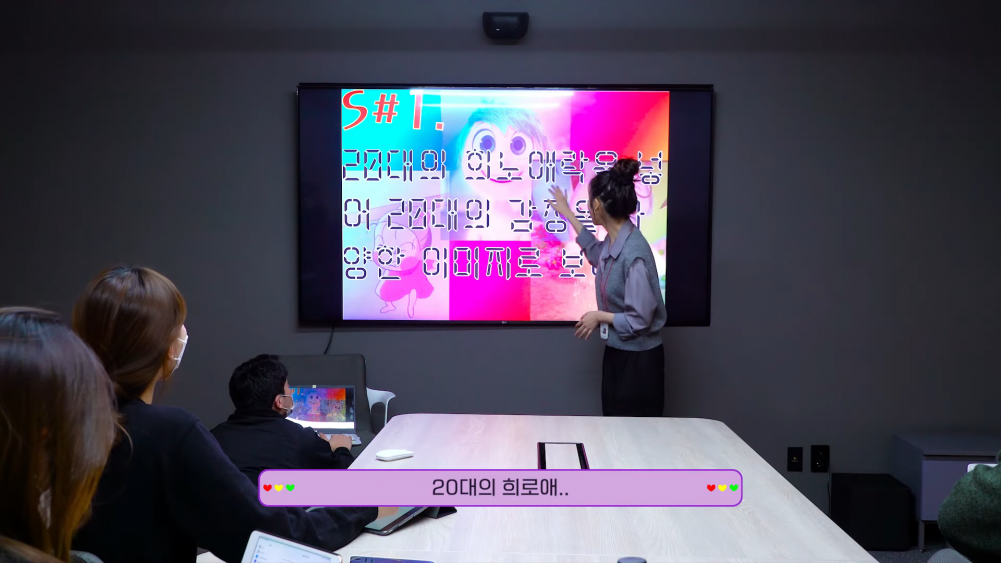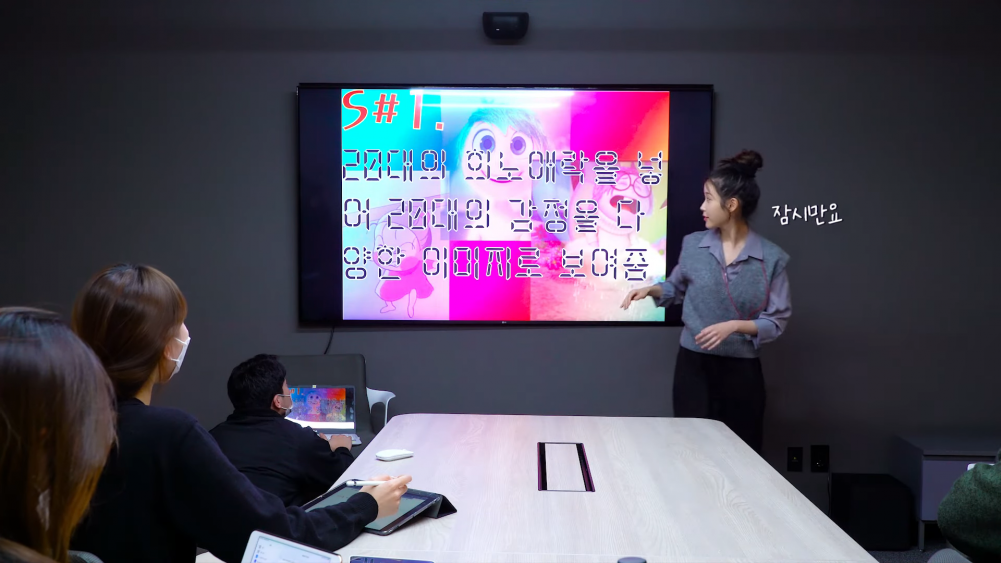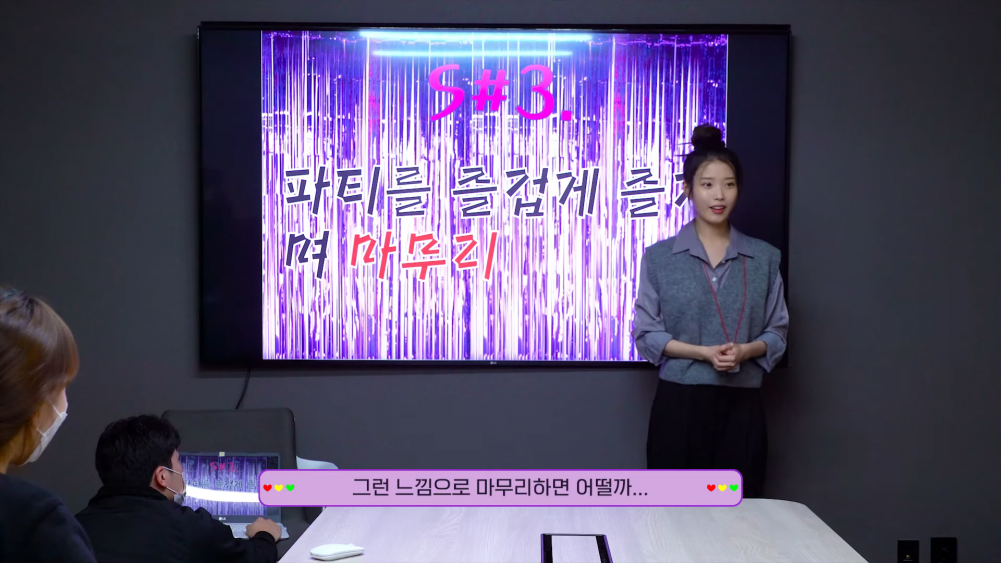 After finishing the ppt, IU made everyone speechless as she said, "I used to be in charge of making all the ppts for group projects during college, so I was able to make this ppt quickly," making everyone in the room burst into laughter.
After seeing the 'ppt skit' video, netizens left comments saying, "IU is so cute," "I wouldn't want her to make ppts ever again if she was in my group project," "I couldn't hold in my laughter when I saw that she couldn't read her own ppt, lol," "This is so hilarious," and "Her ppt is so extra lol."