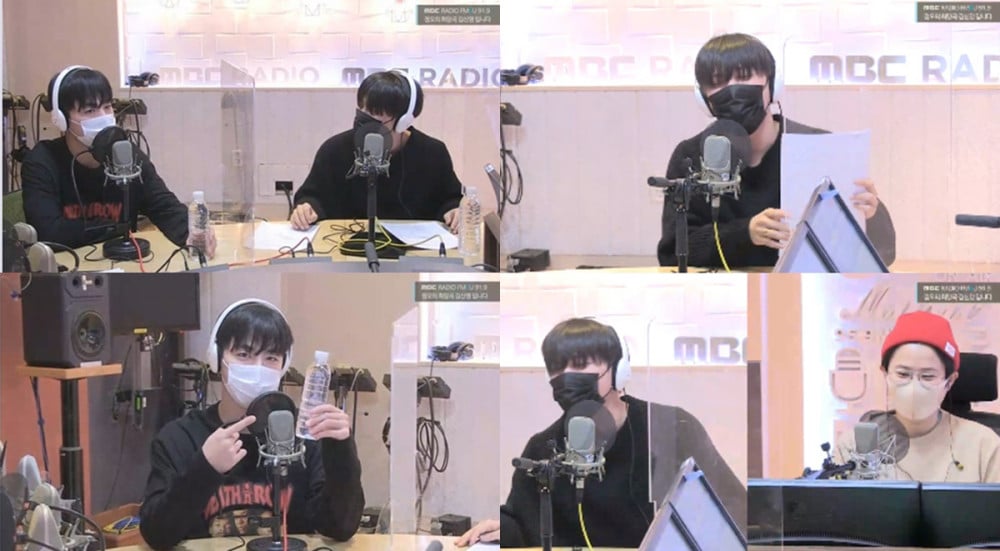 On March 12, iKON's 1997-liners Koo Jun Hoe and Donghyuk appeared as guests on the MBC FM4U radio program, 'Kim Shin Young's Noon Song of Hope'!
On this day, DJ Kim Shin Young pointed out that iKON will be celebrating their 6th anniversary since their debut this year. She asked the two members, "What is different, now that you are 25-years old?" Koo Jun Hoe responded, "I think one different thing is that there are a lot of younger kids in the industry now. When we first debuted, we were the maknae team where ever we went. We always bowed to our sunbae artists. But now, we have hoobae artists bowing to us. It makes me embarrassed."
Next, DJ Kim Shin Young asked iKON to talk about their comeback single, "Why Why Why". Here, Donghyuk had an interesting point to make, as he said, "I am going to be very honest. We actually recorded a lot of songs other than 'Why Why Why'. In terms of the quantity, enough songs to release a new full album. But because we wanted to show a completed sound and image, we decided to make a comeback with a single first."
Meanwhile, iKON's latest digital single "Why Why Why" is an emotional pop ballad genre, comparing love to the blooming and withering of flowers.