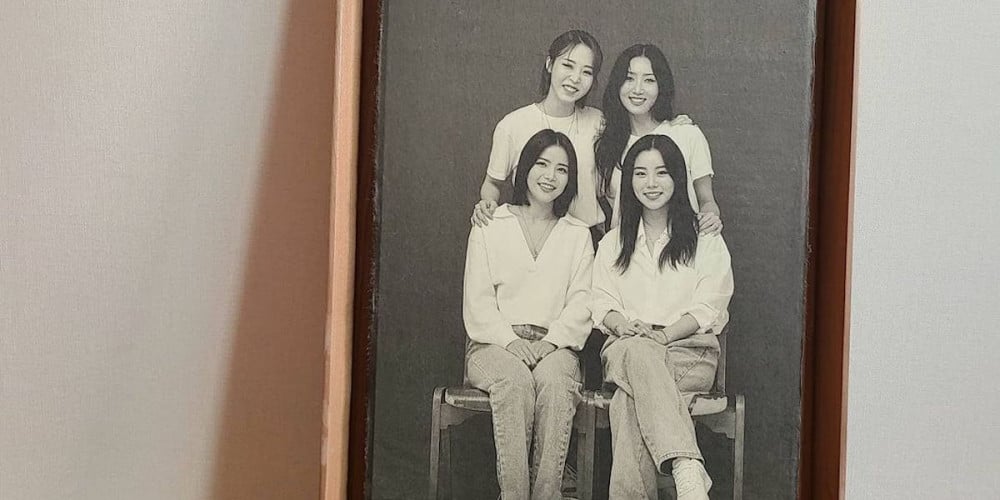 On March 19, Hwa Sa touched fans by sharing a precious "family" photo of MAMAMOO!

The sweet photo of the four girls is printed on a large canvas and framed neatly, showing MAMAMOO posing together just like a family. Hwa Sa added on in her caption, "Auntie Yong, Auntie Byul, Hyejin's youngest auntie," referring to her fellow members Solar, Moon Byul, and Whee In.

What a lovely family portrait!