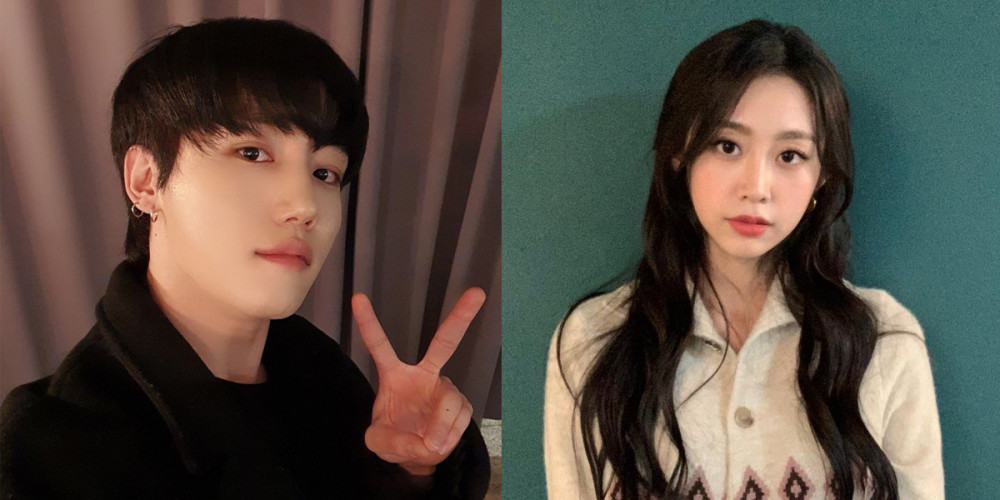 Remember how Golden Child's Jangjun got his fellow Woollim Entertainment labelmate Lovelyz's Seo Ji Soo the samgyupsal socks?
Yep! Last month, Seo Ji Soo celebrated her 27th birthday on February 11! Good friend Golden Child's Jangjun sent her a gift that had everyone laughing!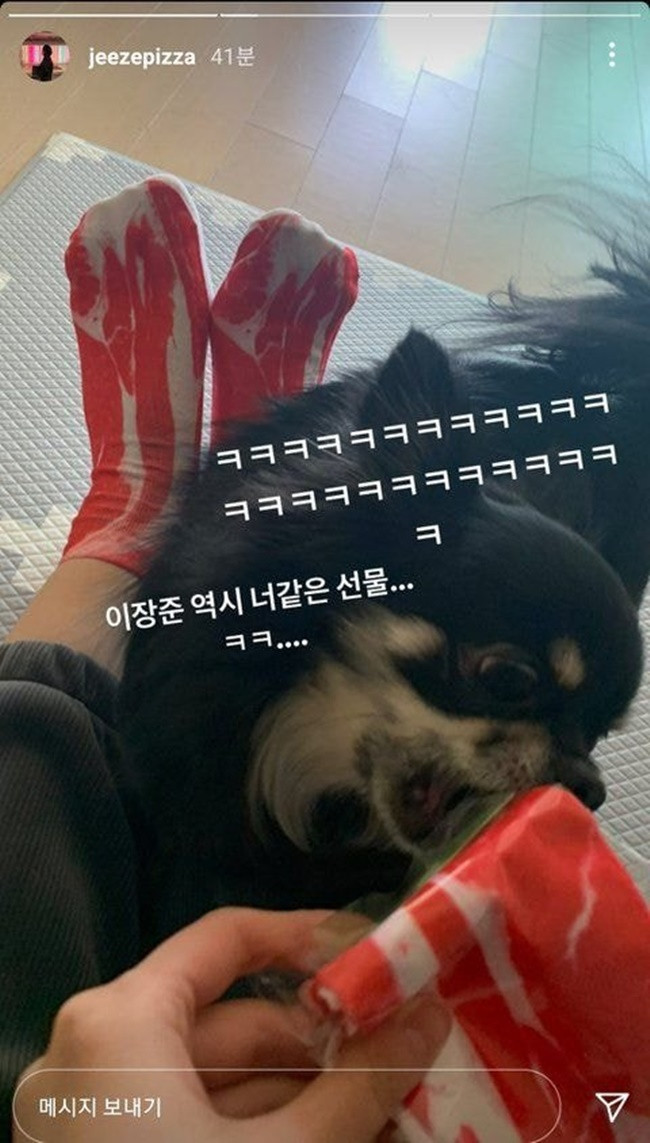 About a month later, Jangjun celebrated his 24th birthday back on March 3!
The idol held a special 'V Live' birthday party with some of his fellow members, where the topic of birthday gifts came up.
Jangjun said: "Lovelyz's Jisoo unnie sent me a 'Congsoonie Vanity' for my birthday."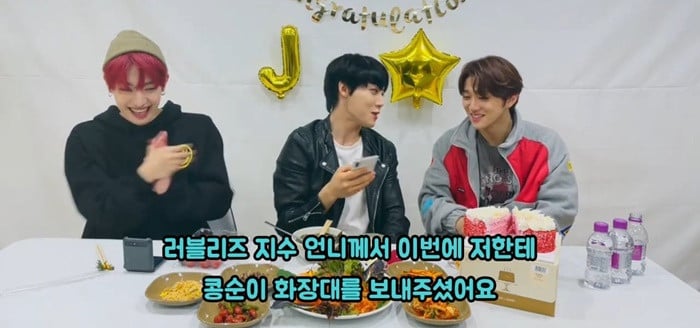 "I won't need to go to the hair and makeup shop for a while now, thanks to her."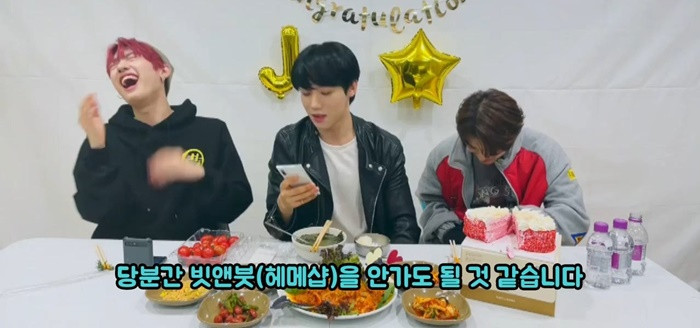 What's a 'Congsoonie Vanity', and why is fellow Golden Child member TAG cracking up so much?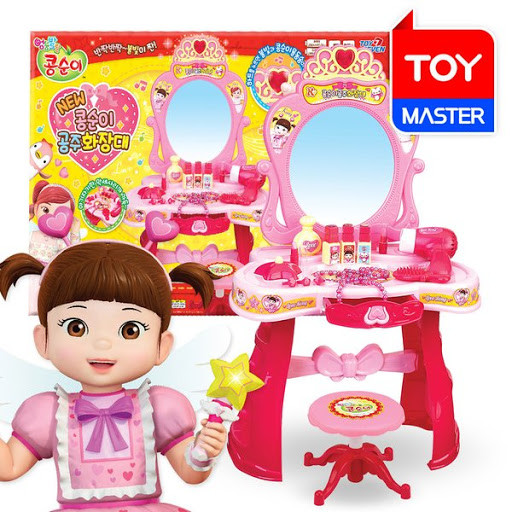 It's a children's vanity set! Which birthday gift do you think was more hilarious, the meat socks or the 'Congsoonie Vanity'?