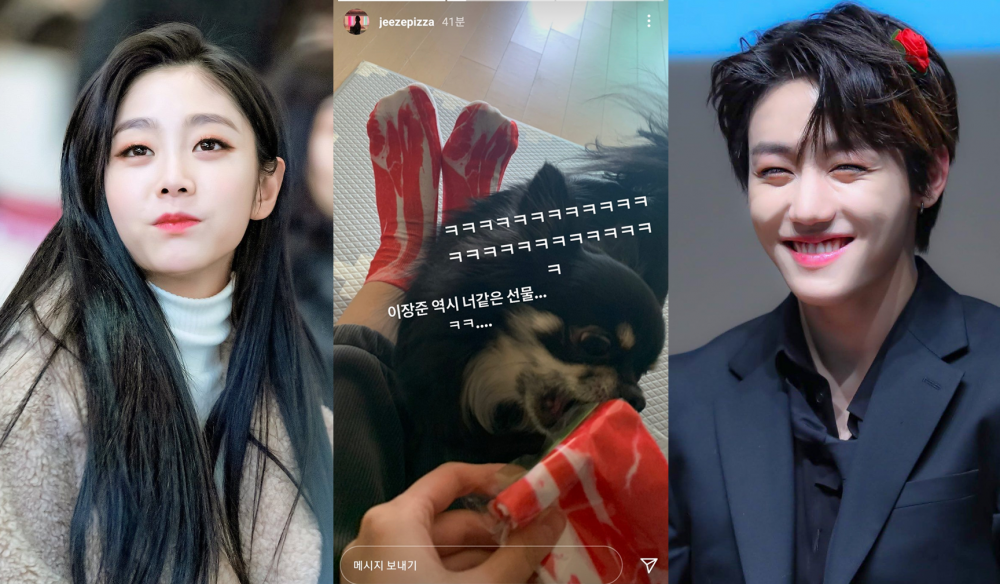 There are many idols who form friendships with one another as they are from the same agency and have been trainees together for a while. These idols show off sibling-like chemistry as they've been friends for a long time.
Recently, one idol friend gifted another idol group member interesting gifts for her birthday. Lovelyz's Seo Ji Soo recently shared an Instagram story showing the photos of the birthday gifts she received from Golden Child's Jangjun.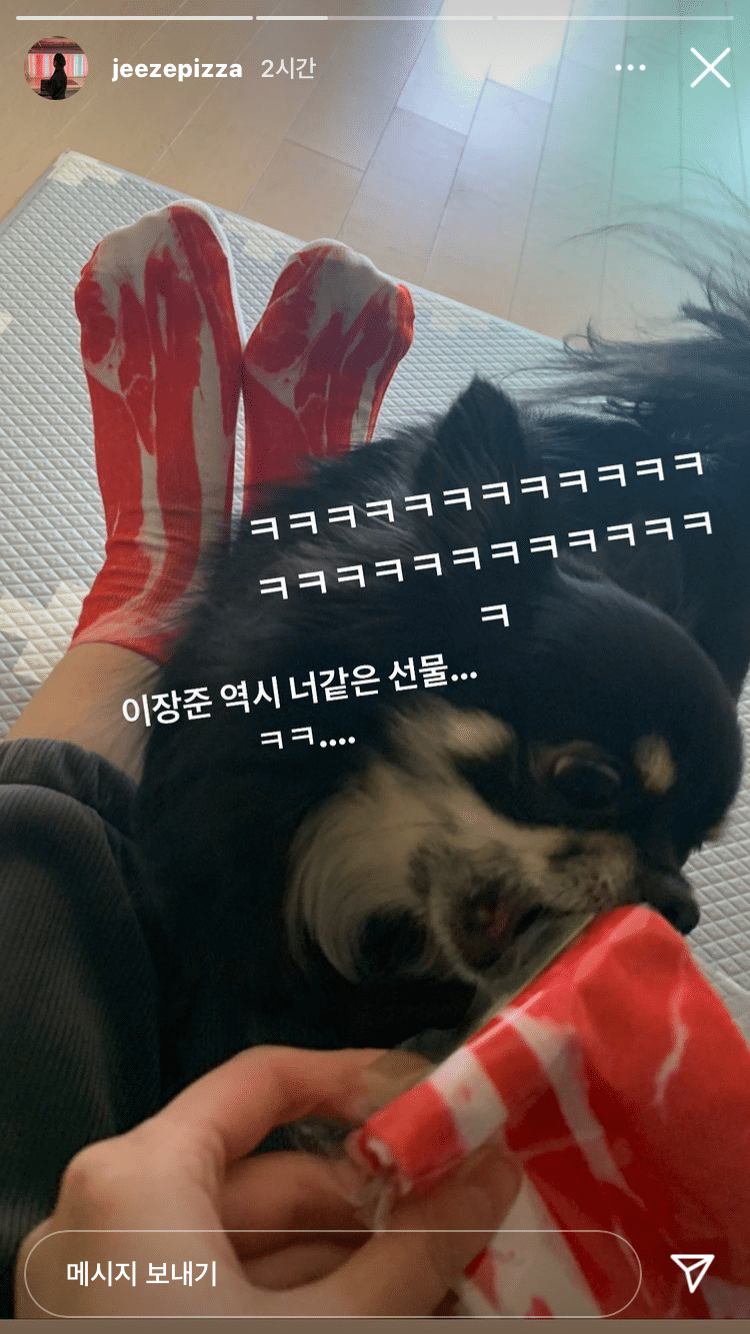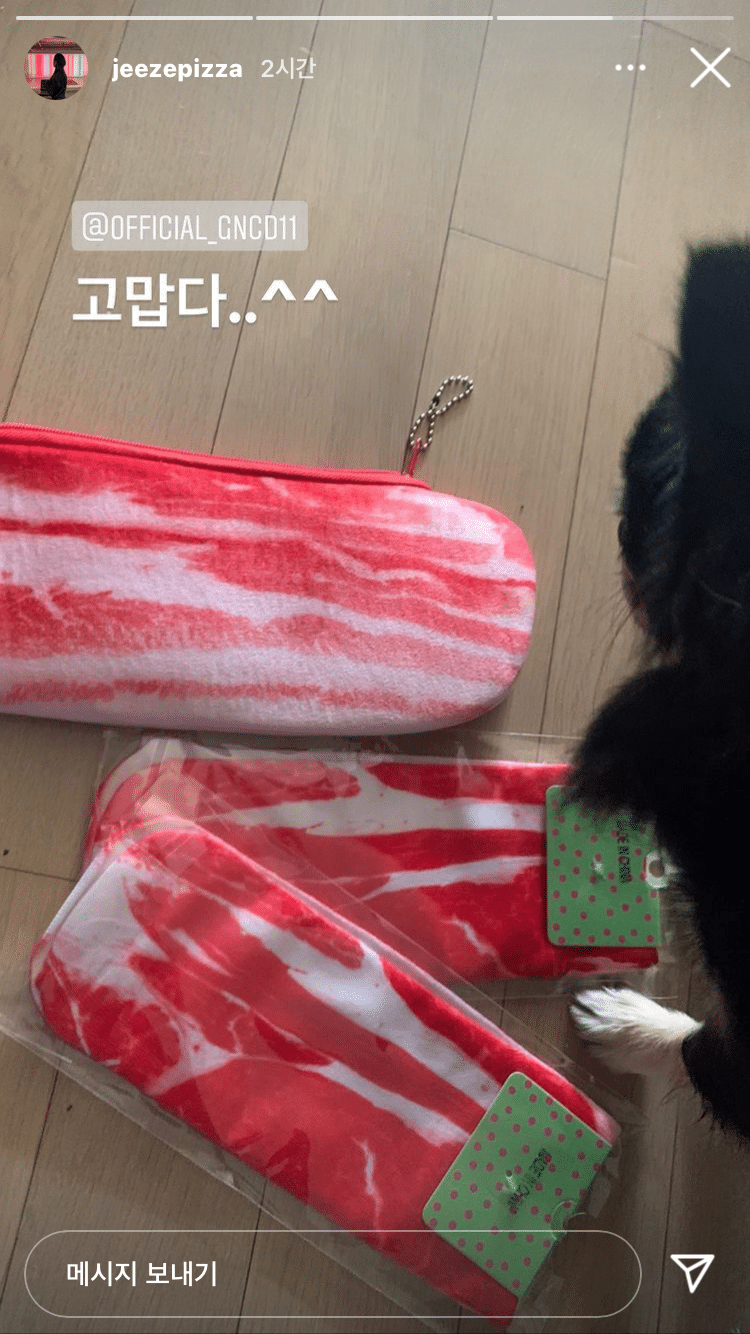 In the photos, Seo Ji Soo is seen wearing socks that resemble pork belly meat. She posted the photos with the caption, "lololololol, these are gifts that are so like you Lee Jang Jun...lol...Thank you..."
Netizens found the photos hilarious as Ji Soo's pet dog is seen biting at the socks and lingering around the pork-belly-like pencil case and socks.
Netizen commented, "I love how the dog is coming at the socks with its eyes wide open," "Lol, these are such interesting gifts," "I think those were on the list of most useless gifts LOL," "omg, the socks look like real meat," and "Jangjun is hilarious."