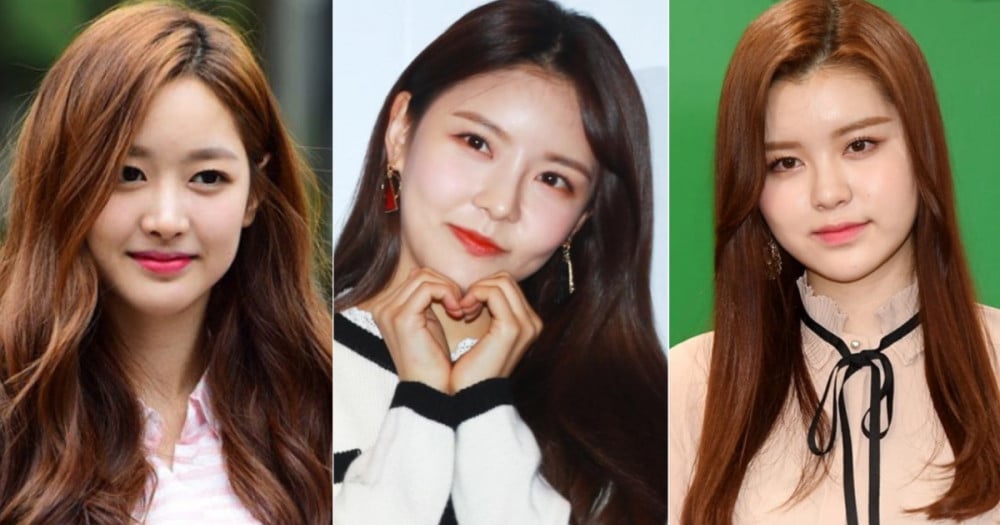 Former Gugudan members Nayoung, Mimi, and Soyee have ended their contracts with Jellyfish Entertainment.

On March 30, Nayoung announced on Instagram, "After a long discussion, I'll finish my exclusive contract with Jellyfish Entertainment. I'm trying to move forward with a new dream. I was so happy thanks to Dear Friends (fan club), who gave me so much love and support. Thanks to you, I had a dream and was able to achieve it. I'll repay you with a better Nayoung."

On March 31, Soyee also confirmed with fans on Instagram, "I decided to finish my contract with Jellyfish Entertainment in March of this year and make a new start. I wanted to be the first to tell my fans, so I wrote a letter through social media. Thanks to my best friends, I was always able to shine, and I was happy to laugh. I'm going to gain experience and grow in a wider range of fields. We ask for your unwavering support in the same way as always."

Mimi expressed, "I've concluded my contract with Jellyfish. I wanted to show you more as a Gugudan member, but I'm very sad. Thank you for making precious memories that can't be exchanged for anything so far, and I hope we can make more memories in the future."

In related news, Gugudan officially disbanded after 4 years in December of 2020.