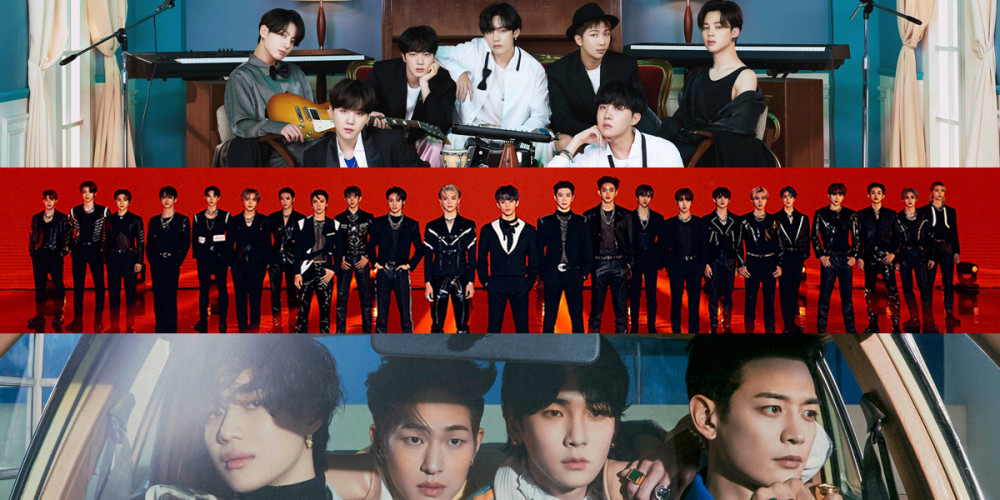 The Korea Institute of Corporate Reputation has released brand value rankings of K-Pop boy groups for the month of March, based on big data analysis!
From February 13 through March 13, 2021, the Institute analyzed big data of currently promoting K-Pop boy groups in areas including consumer participation, media activity, communication, community activity, and more.
Here are the top 10 leading boy groups in terms of brand value, in order: BTS, NCT, SHINee, Seventeen, EXO, ONF, The Boyz, MONSTA X, ATEEZ, and ASTRO!

Reigning in 1st place with an overwhelming 10,922,131 are the boys of BTS, who have maintained the #1 spot in brand value analysis rankings since last year. 2nd place went to NCT with a total of 3,721,997 points, followed by SHINee in close 3rd with 3,212,374 points.
Which K-Pop boy group releases are you listening to these days?