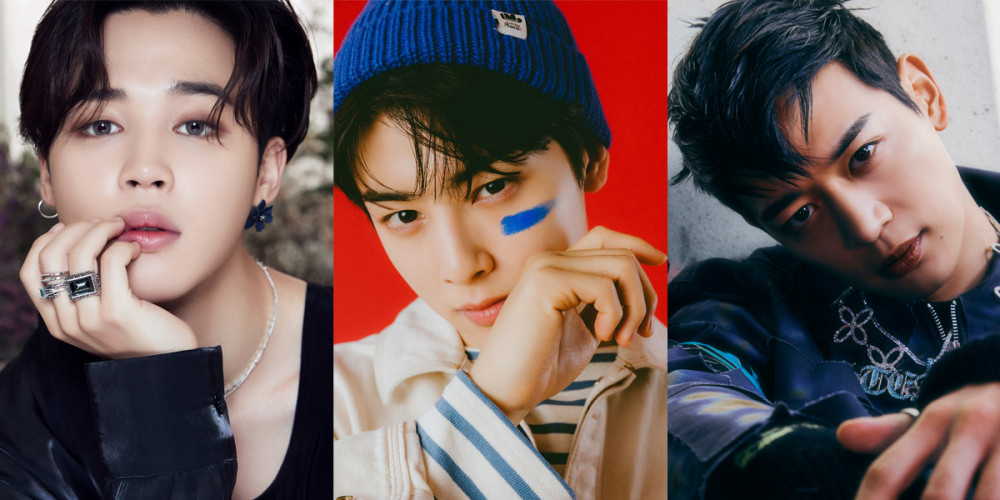 This month, it's the battle of the visuals in individual male K-Pop idols' brand value rankings!
From February 20 through March 20, 2021, the Korea Institute of Corporate Reputation analyzed big data of currently promoting individual K-Pop male idols in areas such as consumer participation, media activity, communication, community activity, etc.
Here are the rankings from 1st through 10th place: BTS's Jimin, ASTRO's Cha Eun Woo, SHINee's Minho, BTS, Jungkook, BTS's V, BTS's SUGA, Big Bang's G-Dragon, EXO's Chanyeol, BTS's Jin, and BTS's RM.
This month, BTS's Jimin defended his 1st place spot with a total of 6,488,864 brand value points. ASTRO's Cha Eun Woo followed behind in 2nd with a total of 5,978,646 points, and SHINee's Minho joined in at 3rd place with a total of 4,963,529 points.
Check out the full brand analysis rankings for the month of March, below!