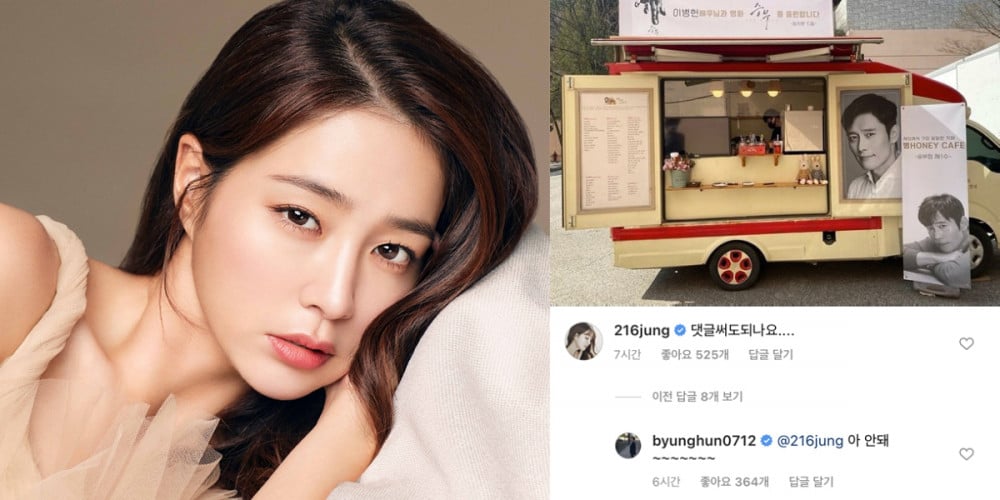 Back on March 10, actor Lee Byung Hun updated his Instagram account with a photo of a coffee cart, sent to the filming set of his newest movie.
The actor wrote, "From the sweetest hoobae in the world," and thanked actor Siwan for the gift!
But soon afterward, an unexpected comment on Lee Byung Hun's new post garnered attention. The comment was written by none other than Lee Byung Hun's wife, the lovely actress Lee Min Jung!
Lee Min Jung wrote in her comment, "Can I write a comment....", playfully appearing on Lee Byung Hun's Instagram. The actor then replied, "Ah nooo ~~~~~~~" just as cutely, to which Lee Min Jung added on, "itching itching [to write more comments]."
Meanwhile, actress Lee Min Jung is well-known by her fans to be quite active on SNS! She often comes on to respond to fans' comments, showing her down-to-earth side.