Have you been looking for something short and sweet to binge-watch? Here are some of the most unique YouTube series run by idols that you should be following!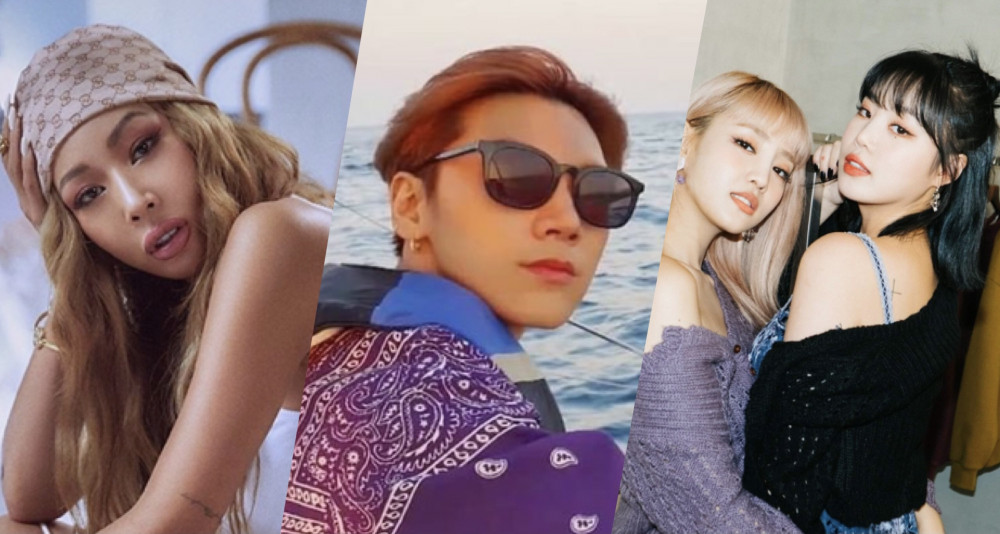 1. Jessi's Showterview
Jessi's Showterview has quickly become one of the top shows celebrities want to appear on to promote their new projects. Fans and friends of Jessi love her "no-filter" approach to hosting and asking outrageously hilarious questions. Check out the most recent episode, starring Chungha!
2. Knowing Brothers' After School Activities
Previous "After School Activities" projects have included the TTXQ dance class, run by Shindong and Kang Hodong, and the Hanryang production project, run by Heechul and Min Kyunghoon, and the current series focuses on Seo Jang-hoon and Lee Soogeun's trying out different activities and giving advice. Recently, they invited NCT members to give them advice on mobile e-sports!
3. Eunhyuk's Official
"Eunhyuk's Official" is a series where Super Junior's Eunhyuk takes on a side job as a stylist and visits different clothing stores to style outfits according to prompts given by the staff. Check this series out if you're looking for fashion inspiration!
4. Minnie and Soojin's "I'm the Trend"
On the same channel as "Eunhyuk's Official" is a series run by (G)-IDLE's Minnie and Soojin, called "I'm the Trend." This is a series where Minnie and Soojin discuss their thoughts on current trends in fashion and accessories. Give this series a watch if you want to be as trendy as an idol!
5. Things That Make Me Groove
"Things That Make Me Groove" is a show that many celebrities want to steal from Super Junior's Kyuhyun because of its unique premise! This series is about Kyuhyun inviting different celebrities to get drunk and sample different kinds of drinking snacks while discussing their concerns, dreams, and occasionally breaking into song in the middle.
6. WayVision Season 2
Can't get enough of WayV? SEEZN recently announced that WayVision Season 2 will be released soon on their app, featuring winter sports. It's likely to be released on YouTube sometime after, so keep your eyes peeled! In the meantime, take a look back at Season 1.
7. Mapo Hipsters
When you think of Winner's MINO and Block B's P.O, you're sure to think of them as friendship goals. "Mapo Hipsters" is a show run by best friends MINO and P.O, as they give each other strange fashion tips as well as give fans a sneak peek into their closets and homes.
8. Life Corp 2
Have you ever wondered what your favorite idols would be like if they had a different job? "Life Corp 2" is a series about putting idols out of their element in white-collar jobs. Some of the guests have included NCT, NUEST, and The Boyz!
9. Get Real

"Get Real" is a podcast by DIVE studios, featuring hosts like Eric Nam and Day6's Jae. Some of its other popular guests have included Epik High's Tablo, BTOB's Peniel, Ladies' Code's Ashley, and AleXa! This podcast touches on various topics, such as the artists' experiences moving to Korea to pursue music and their fresh takes on current events.
10. Workman
Hosted by comedian Jang Sungkyu, "Workman" is a series about working a day in the life of different interesting occupations. One of "Workman's" most popular episodes features Jang Sungkyu working as EXO's manager for a day!