Another former classmate testified that Seo Shin Ae was bullied by (G)I-DLE's Soojin.

On February 23rd, a post with the title "About Seo Shin Ae" was created on Nate Pann, a popular online community. The post's writer claimed to be a classmate of Seo Shin Ae and Soojin during middle school, providing photos of the graduation certificate from the middle school. She wrote, "I'm writing this post because I can't stand it anymore. Seo Shin Ae was the perpetrator? Don't joke with me."


The writer of the post continued to write, "All their classmates will know. Even our homeroom teacher and the dean will know how diligent Seo Shin Ae was in school. Seo Shin Ae was the victim."

The netizen provided a detailed story when Soojin and her friends snuck a cigarette into Seo Shin Ae's desk. She explained, "Soojin and her friends spread rumors that Seo Shin Ae smoked. They would whisper and laugh, saying, 'You pretend that you found it in her desk.' Seo Shin Ae's parents were even called into school and made an innocent person apologize."

The writer claimed that Seo Shin Ae would always be the one to thank her friends for hanging out with her and would buy them snacks. She added, "What do you mean she drank underage, and she was the bully? if you're confident that what you claim is true, bring evidence and write a post about it."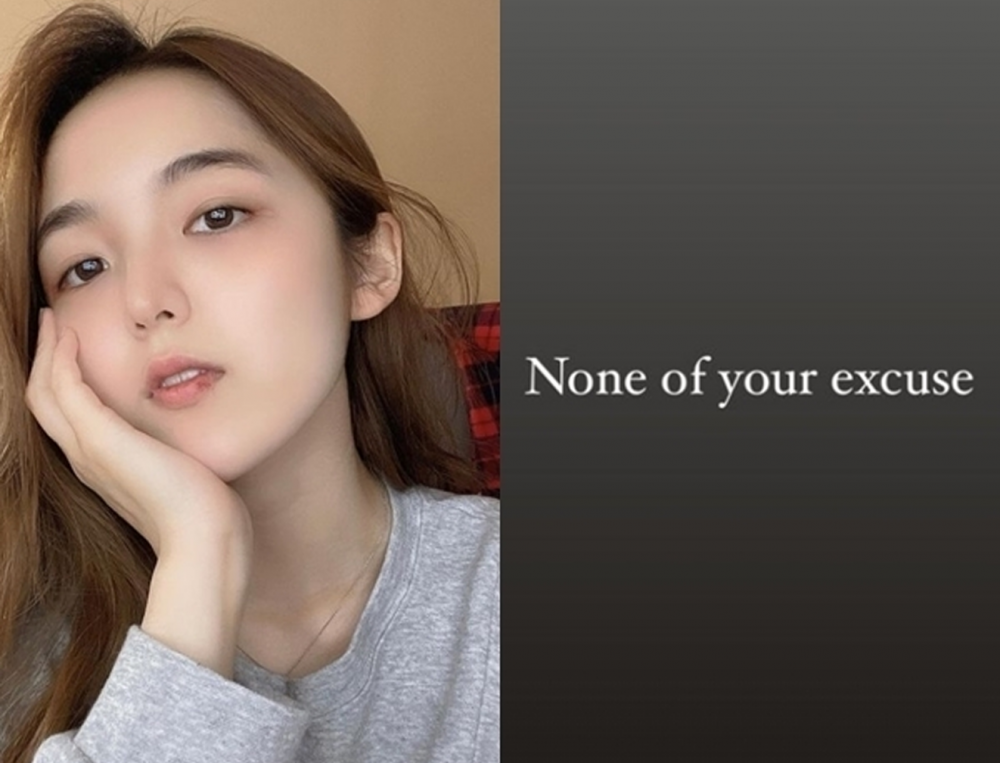 In addition, the writer of the post claimed, "People would bother her and want to take photos of her because they were fascinated by seeing a celebrity, but Seo Shin Ae grew up well despite that. She was the person that gave her classmates her own utensils if they didn't bring theirs."
Lastly, the netizen wrote, "Seo Shin Ae went through hell. If you have anything to argue about, feel free to write it in the comments. I can counter-argue all your claims."

The netizen continues to post more stories and anecdotes defending Seo Shin Ae as she provided various photos of the actress.
Meanwhile, Seo Shin Ae and her agency have not yet released a statement about the incident, but the actress posted "None of your excuse" on her Instagram story in response to Soojin's denial of the alleged school bullying.

Some netizens are defending Soojin and saying these are more baseless claims.