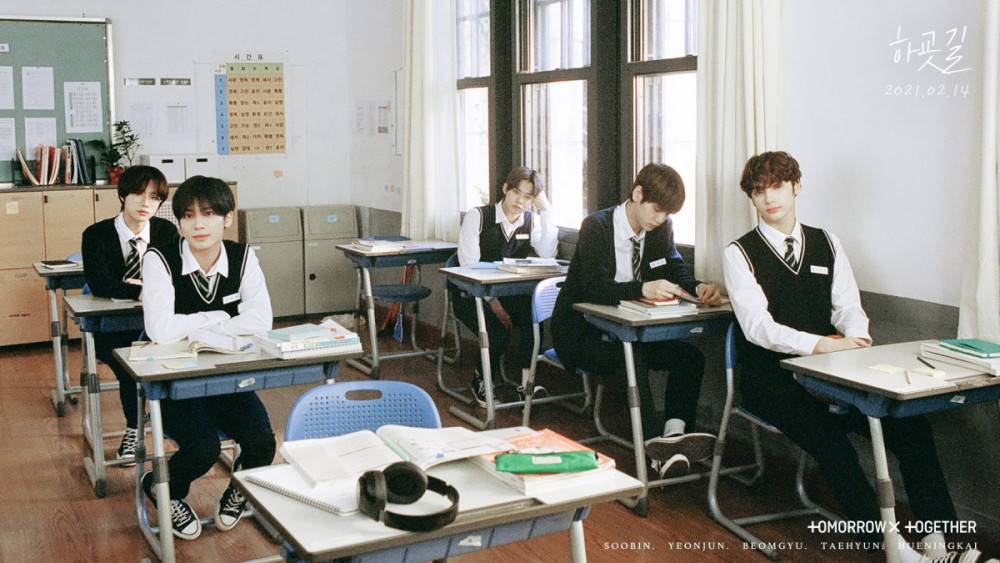 TXT has revealed teaser posters for 'Way Home'.

On February 12, Big Hit Entertainment posted TXT's teasers for their upcoming release 'Way Home', and it looks like they'll be returning with a student concept. The members' posters state, "If you call my name, even sleeping stars will wake up," "No kind of monster could chase us," "We'll run forever together," and "I hear our song in my ears."

"Way Home" is a B-side track on TXT's latest album 'minisode1: Blue Hour', which featured the title track "Blue Hour".

TXT's 'Way Home' will be out on February 14 KST. Stay tuned for updates.