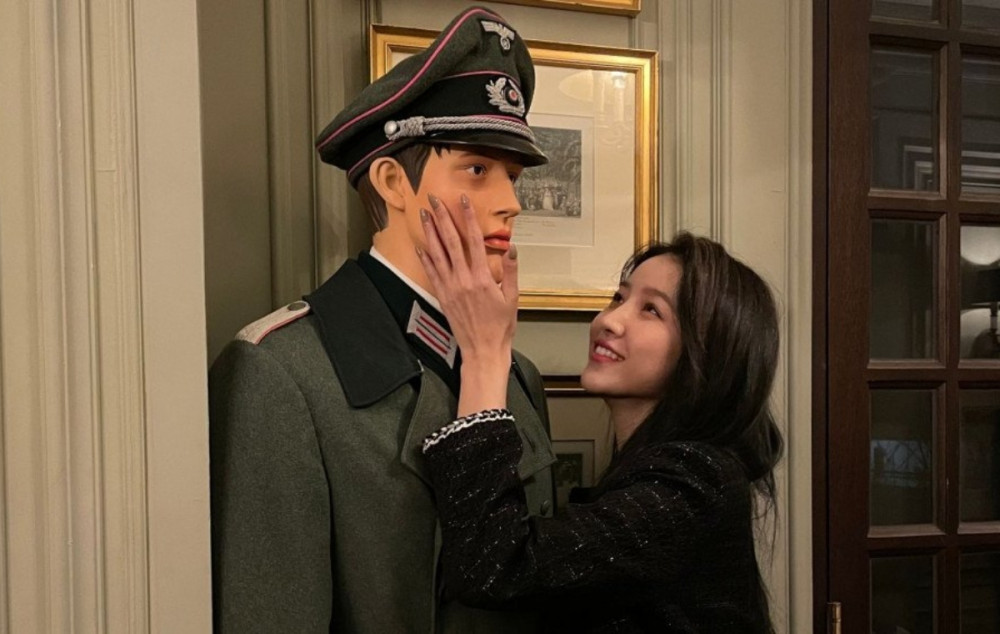 Source Music has come forth with an official apology after GFRIEND member Sowon's recent controversy.

On February 1 KST, the agency took to social media writing, "We would like to deeply apologize for the controversy that was stirred up from the photos Sowon uploaded and the behind video from GFRIEND's 'Comeback Show' VCR."

The agency went on to explain that the location of filming was a cafe they rented in Paju through an outsourcing production company, and the agency staff took not only behind-the-scenes video footage, but also snapped photos for the members to be used on social media. However, during the on-site inspection process on the day of the shooting, the department in charge was not aware of the problem with the mannequin's attire.

"We apologize for not being able to check in advance that there were inappropriate props at the shooting site, nor we we able to thoroughly inspect the contents during the filming and uploading process, and we did not pay close attention to the historical facts and social issues. We bow our heads and apologize to those who may have felt uncomfortable with these videos and photos," the agency continued.
In response to the controversy, Source Music has removed the problematic part of the video, and Sowon has taken down the photos. According to the agency, the idol was very surprised when she realized the controversy behind the photos and feels deeply responsible and apologetic for posting them.

The agency concluded that they will be more mindful in regard to their contents, including paying more attention to social issues.
Meanwhile, the apology follows the controversy that arose when Sowon uploaded and then quickly deleted a set of photos taken with a mannequin, which was styled as a Nazi soldier, based on the military garments and the insignia.