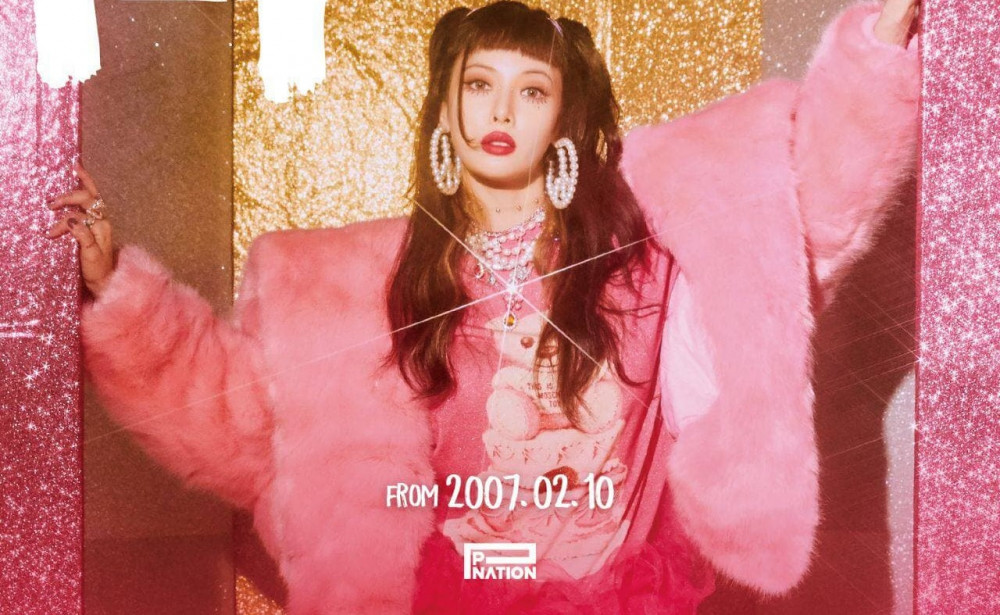 P Nation has released a statement regarding the accusations of school violence made against HyunA.

An anonymous person took to an online community on February 23 to write an accusatory post identifying HyunA as a perpetrator of school violence. The original post claimed HyunA physically abused her saying HyunA and her friends took turns slapping her in 5th grade. Shortly after the post made its way around the Internet, HyunA took to her Instagram to post the statement denying the claims.


In the afternoon, HyunA's label P Nation released the following statement denying the claims stating,
"Hello, this is P Nation.
We are writing to confirm that rumors spreading online involving HyunA are not true.
HyunA has been starting her career in the Entertainment industry since she was 8 years old, spending her childhood receiving many wanted and unwanted attention. There were false allegations against her since her pre-debut days till now, but HyunA has been thinking it's her burden to bear as a beloved artist.
However, we are clearly stating our stance to prevent defaming and even personally hurting our artists.
We repeat that HyunA has never inflicted violence upon someone else and the recent allegations are untrue.
We will strictly take all measures against spreading false rumors and raising groundless allegations from now on.
Thank you to all fans who have been supporting and loving HyunA, and we will do our best to repay your support and confidence.
Thank you."