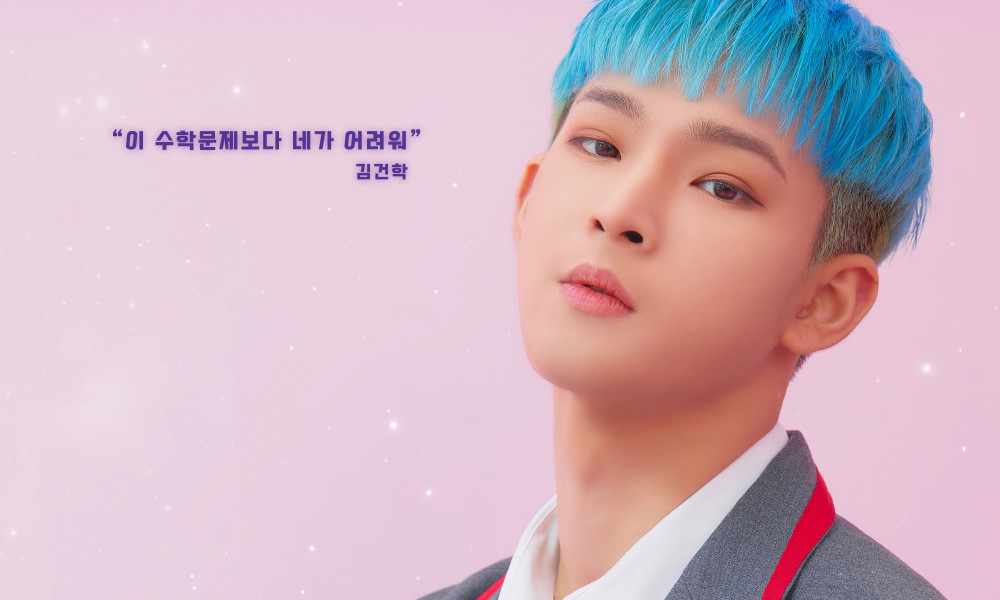 ONEUS continues to tease for their upcoming fanmeet.
The boys will be holding their 'Between the Earth and the Moon' fanmeeting on February 28th at 5PM KST. They've started to tease for their upcoming fanmeeting with individual teaser images, starting with Leedo. Leedo's very pink and glittery teaser image reads, "You're harder than this math problem."
Check out the full poster below. The fanmeeting will air through their 'V Live' channel.