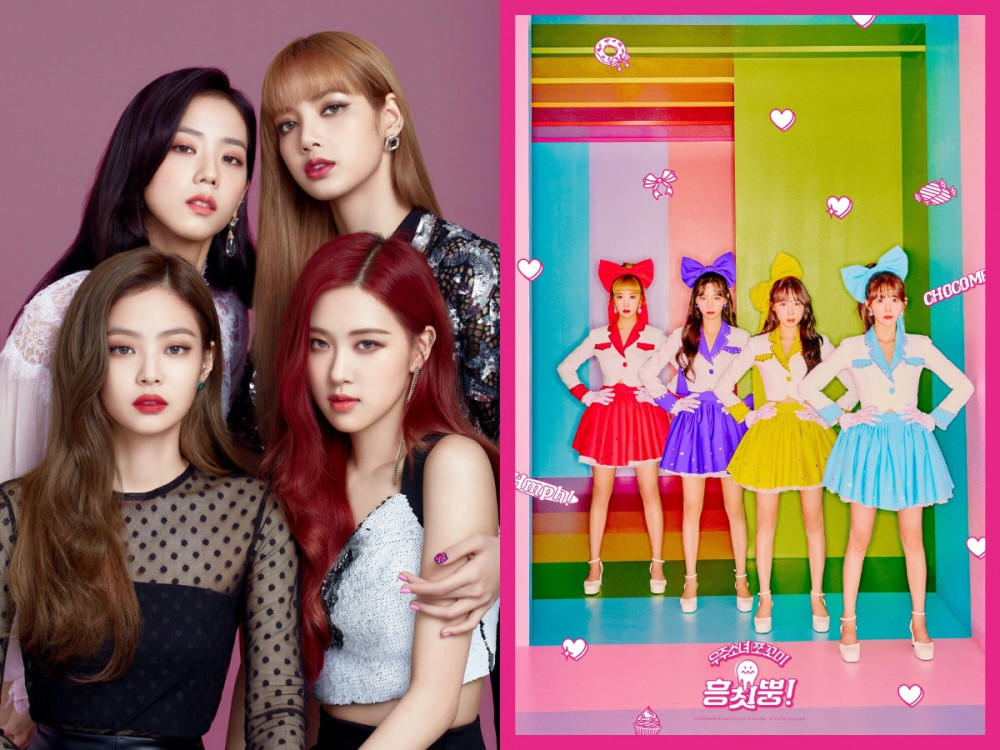 Netizens have taken a vote on which pair of the song to girl groups is the most incompatible.

On February 17th, a poll asking to vote on the most incompatible pair of the song to girl group has made its way around the Internet. Every idol group has a certain image or gives a consistent vibe throughout the group's music career. Playing with the idea there are certain songs that better suit one group over the other, netizens created this poll.
The results are as follows: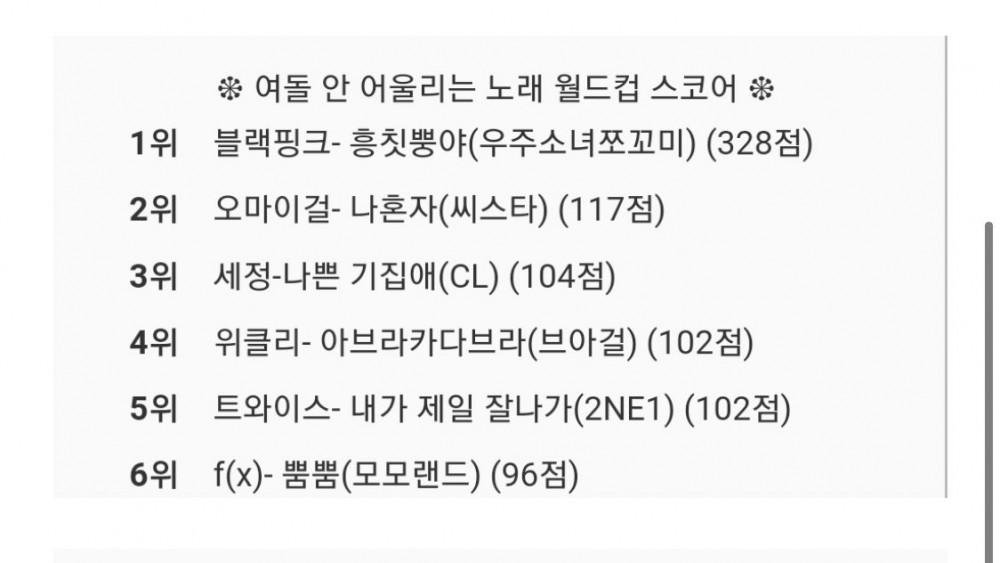 At number one was BLACKPINK singing WJSN Chocome's "Hmph!" with 328 votes, followed by Oh My Girl singing SISTAR's "Alone" with 864 votes. Kim Se Jung singing CL's "The Baddest Female" with 104 votes followed. Weeekly singing Brown Eyed Girls' "Abracadabra" and TWICE singing 2NE1's "I Am The Best" came in fourth and fifth with 102 votes. f(x) singing Momoland's "Bboom Bboom" took home sixth place.
Previously, a similar poll for the boy groups has gained attention online. What do you think of these polls?