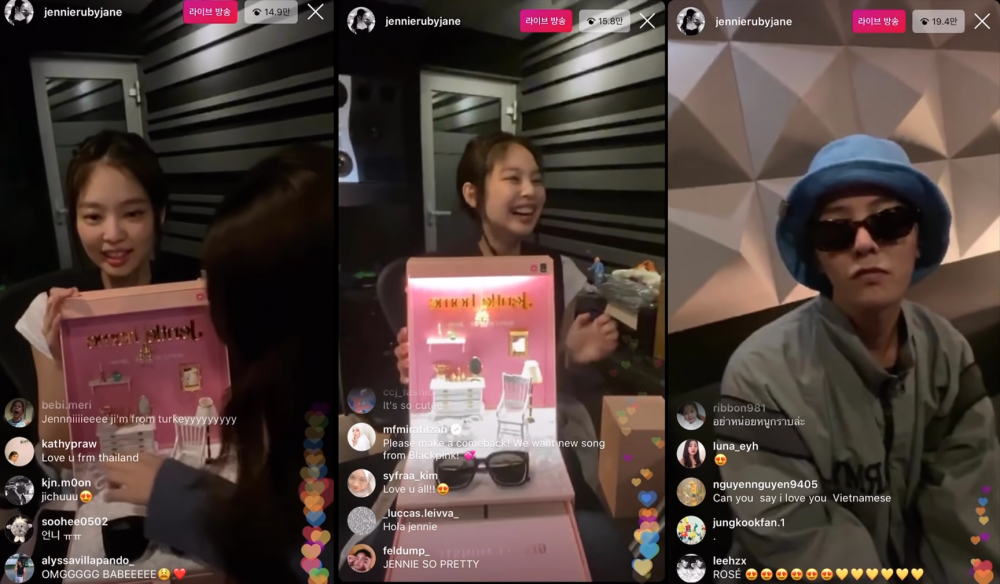 Currently, the online communities have been filled with discussions about the K-Pop celebrity couple - G-Dragon and Jennie.
The entertainment industry shocked netizens when Dispatch announced that the popular BLACKPINK member Jennie was dating Big Bang's G-Dragon.
According to their reports, the couple has been dating for over a year and revealed their routine dating routes. Since then, many netizens have been creating various online community posts about the couple.
Recently, one netizen posted a video of BLACKPINK's old Instagram live from May 2020 and speculated that G-Dragon and Jennie were dating since then.
In the video, Jennie was seen unboxing special merchandise and spending time with fans along with the other members of BLACKPINK. In addition, G-Dragon and YG Entertainment's main producer, Teddy, joined them for the VLive.
After this video has been uploaded, many Korean netizens have revisited the video and left comments on the online community. Korean netizens commented, "This was when both of them didn't admit to dating," "No one is sure when the two started to date, but now netizens are at it again with their speculations," "They're so cute," "What's the point of speculating if they were dating here or not? I mean they were with the other YG members too." and "Jennie and G-Dragon do look good together."