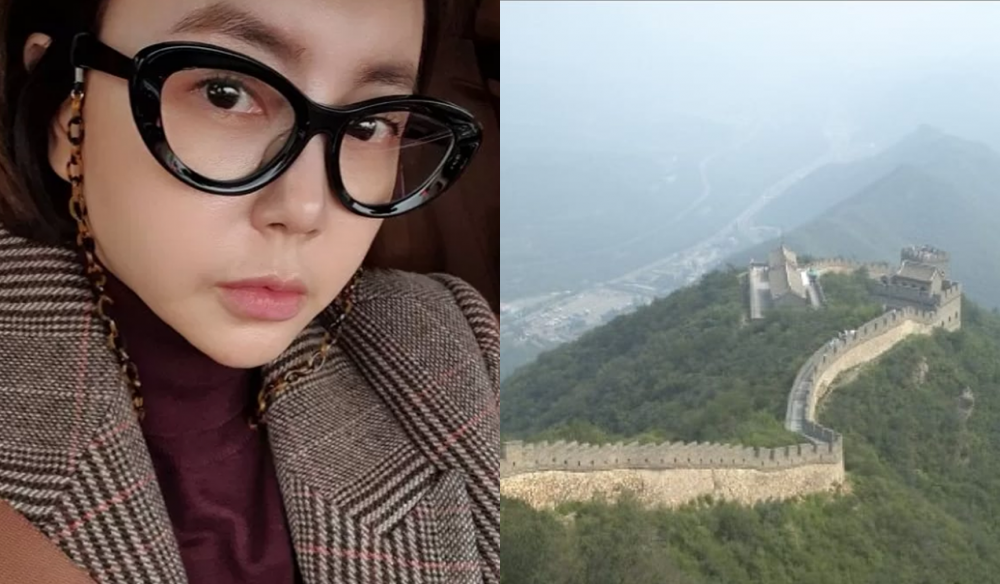 Singer Hwang Hye Young gave a warning to the Chinese netizens who are stubbornly making ridiculous claims online.
On February 16th, Hwang Hye Young posted a photo of The Great Wall of China along with the caption, "If you keep claiming that Hanbok and Kimchi are Chinese, then can I insist that the Great Wall is the wall in my backyard?" She also included the hashtag 'enough is enough' warning the Chinese netizens.
This was in response to Chinese netizens' recent claims, who keep saying that the Korean Hanbok and Kimchi belong to China.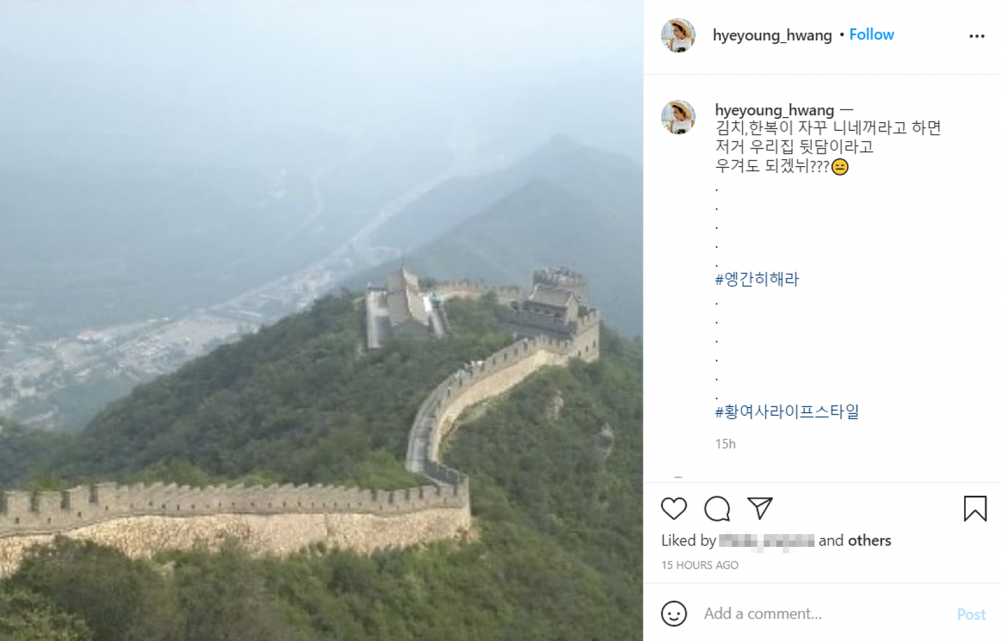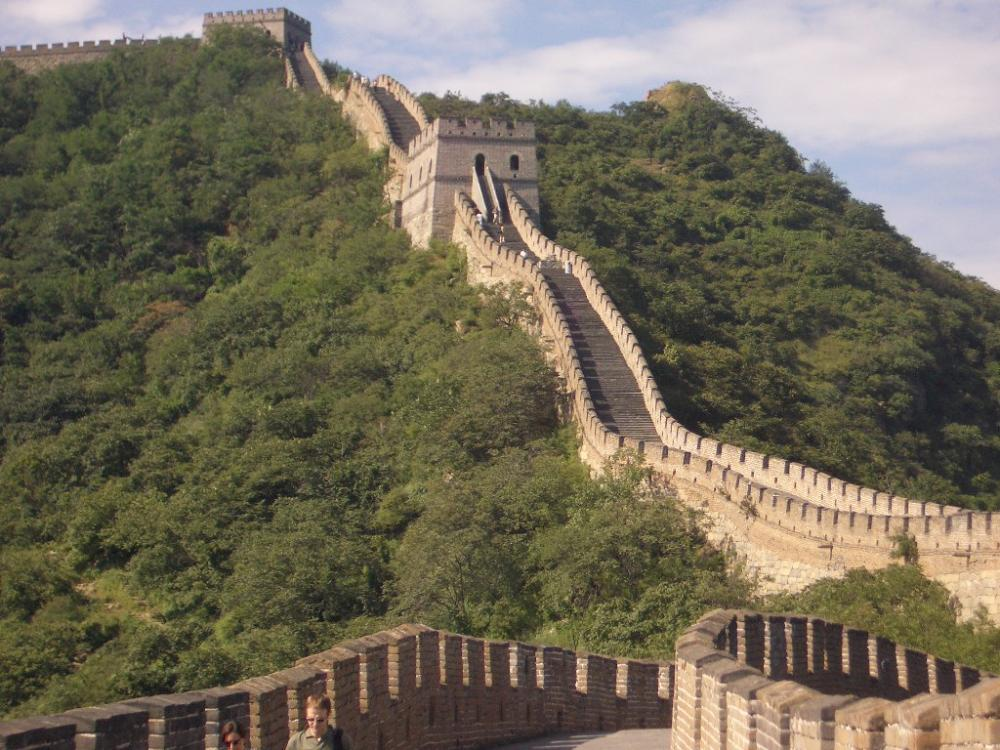 Hwang Hye Young, along with other celebrities, have been expressing their opinions and frustrations about this Northeast Project through social media. The Northeast Project is a Chinese government-led historical distortion research project that claims that China is the origin of all countries. This claims that all cultures are rooted in China through the success in the Qing dynasty in the past.
Korean netizens responded to Hwang Hye Young's post by saying, "That is an excellent comment. I feel relieved inside," "I feel the same way, they think Korea is easy or something and keep claiming ridiculous things," "Then at this point Confucius is ours and Malatang is our food too," and "yeah, they don't even have Kimchi fridge or a gathering to making Kimchi and still claim Kimchi is theirs."
Meanwhile, Hwang Hye Young used to be part of the group Two Two and married singer Kim Kyung Rok. The couple has twin sons and has appeared in various entertainment shows such as SBS's 'Single Wife.'