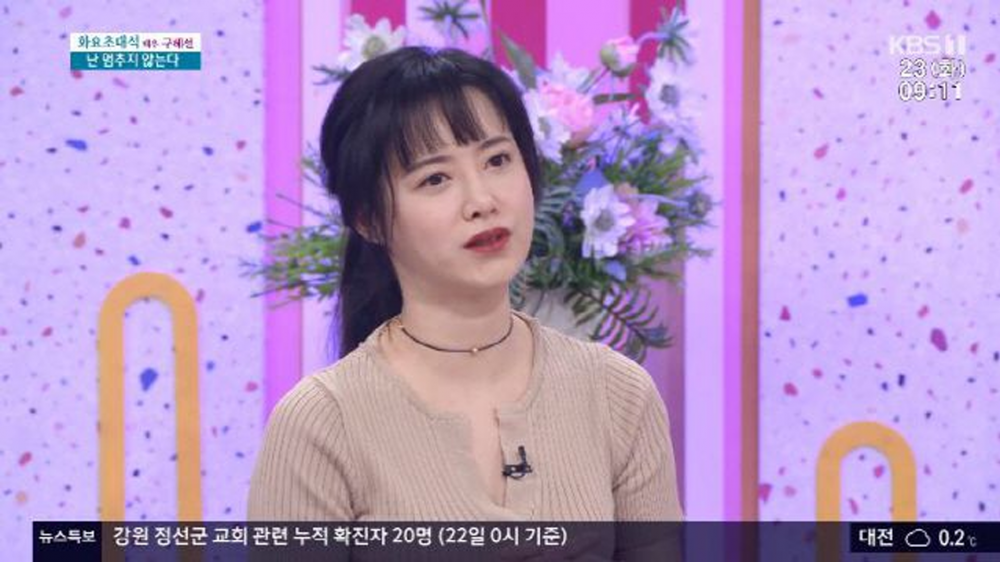 Actress Goo Hye Sun revealed her feelings about her divorce from actor Ahn Jae Hyun.
On the new episode of KBS1's 'AM Plaza,' which aired on the morning of February 23rd, Goo Hye Sun appeared as a special guest.

When Goo Hye Sun was asked if it was difficult to make an appearance early in the morning, the actress replied, "I couldn't sleep because I was afraid I would wake up late, so I stayed up."

Goo Hye Sun then revealed that 'AM Plaza' is a show she watches quite often. She said, "I really like this program. I'm usually awake at this time and am usually working, and I watch this show a lot."

When the host asked, "Most of the celebrities are night owls. They usually work late at night and sleep until late afternoon. Are you still able to watch our show?" Goo Hye Sun replied, "I don't sleep much, so I wake up around this time."

During the show, the hosts also mentioned the divorce that Goo Hye Sun had gone through. The hosts asked how she was doing after the divorce, to which Goo Hye Sun replied, "It's not something that happened recently, so I'm going onwards."
Goo Hye Sun added, "Divorce is something that is not important when moving forward."

Meanwhile, Goo Hye Sun married actor Ahn Jae Hyun in 2016, but she shocked netizens by confessing her conflict with her husband through social media in 2019. Later, Goo Hye Sun and Ahn Jae Hyun agreed to settle their divorce in July 2020.