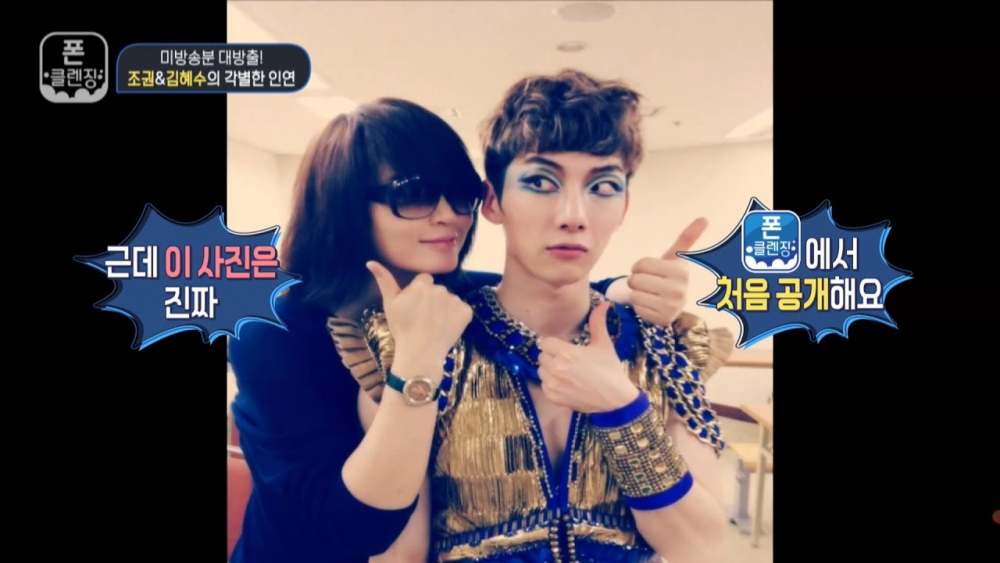 Jo Kwon picked the musical 'Jamie' as the work that changed his life.
On the third episode of MBC's 'Photo Cleaning Service - Phone Cleansing,' which aired on February 23rd, Jo Kwon appeared and requested to organize the photos on his mobile phone.

On this day, Jo Kwon revealed his acquaintances by showing the photos of actors Kim Min Seok, Choi Kang Hee, and Kim Hye Soo when they came to see his musical, 'Jamie.'

When asked about his relationship with Kim Hye Soo, Jo Kwon stated they had met through the drama 'The Queen of Office' back in 2013. He said, "We're still in the group chat with each other and she's been coming to see my performances since then. She doesn't just come to see my performance once, she comes at least three times."


Jo Kwon then explained, "I think 'Jamie' is the best work in my life. I want to show everyone around me even if I have to buy the tickets myself."
Jo Kwon continued to explain, "While I was reading a musical magazine, an emerald audition notice was posted. It caught my eye. I looked it up on YouTube and found a white man wearing red heels on stage. I saw it and felt,' that's me.' Then I heard this was to be produced in Korea and I felt I'll regret it forever if I miss this chance. So I prepared for the audition while being in the military. I carried around heels, not military boots so that I can practice." Jo Kwon prepared for the audition while serving his mandatory military service and got a part through the audition.
He also shared how he has the same shoe size as actress Kim Hye Soo so she gave him some of the heels she wasn't wearing. He revealed that Kim Hye Soo also loves heels so she had a lot of heels to share with him.