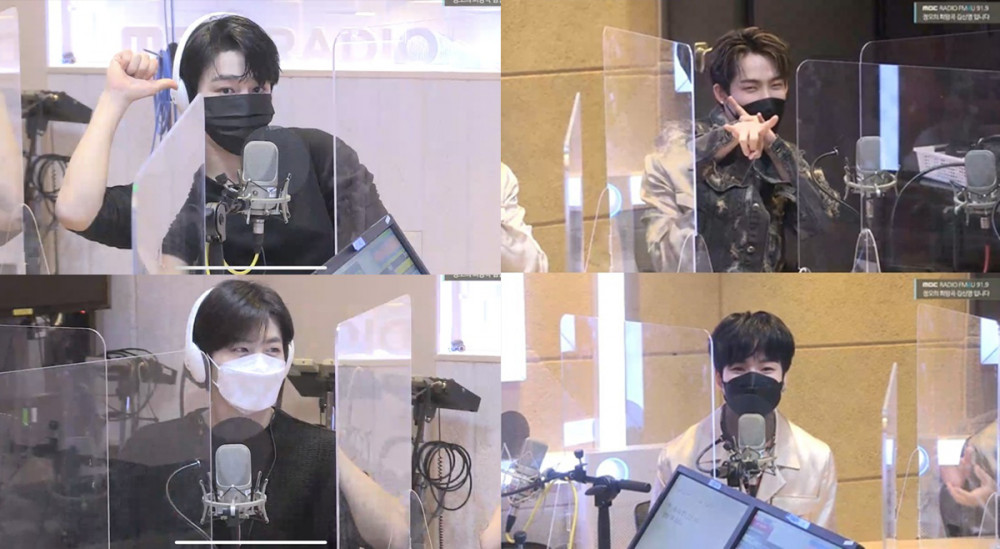 On February 2, Golden Child members Jangjun and Bomin, and TREASURE members Hyunsuk and Jaehyuk appeared as guests on the MBC FM4U radio broadcast, 'Kim Shin Young's Noon Song of Hope'.


On this day, TREASURE's Hyunsuk and Jaehyuk introduced themselves to radio listeners as "mother and son"! Hyunsuk said, "Apparently we are like mother and son. Of the 11 members, Jaehyuk is the member who follows my lead the most."
TREASURE also discussed working with AKMU's Chanhyuk for the track "Slow Motion" from their recently released 1st full album. They recalled that Chanhyuk showed a lot of consideration toward TREASURE's ideas, and also guided the members kindly during the production process.
Later on, DJ Kim Shin Young asked Jaehyuk, "They say you received a lot of offers to join entertainment companies before you debuted. What was your dream before you became an idol?" Jaehyuk responded, "My father is in business. I was going to inherit the business from my father and also become a businessman. But while he was teaching me, YG Entertainment gave me a casting offer and so I debuted in TREASURE."
Here, Golden Child's Jangjun pointed out, "He's a real gold spoon!", causing laughter.