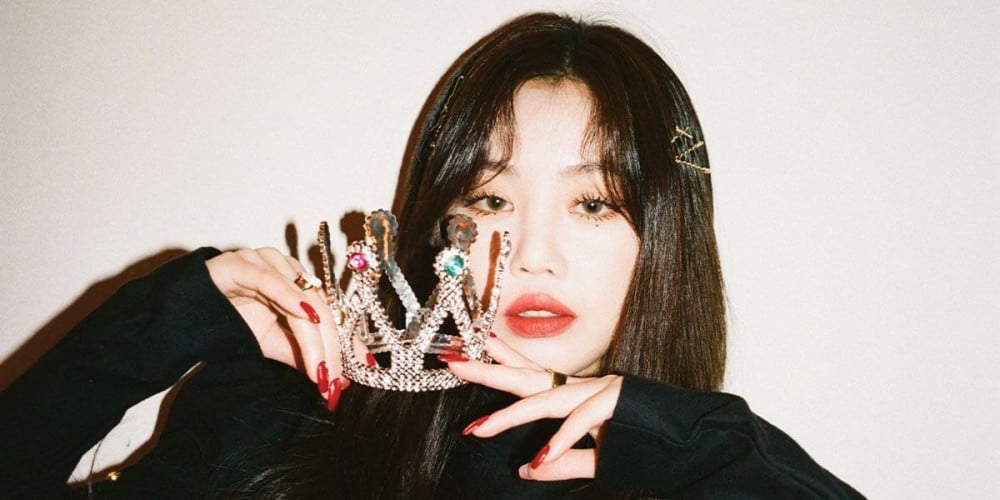 New school bullying allegations have been raised against (G)I-DLE member Soojin.
Following a series of severe and shocking school bullying controversies from the professional volleyball industry (both in men's and women's volleyball), a trend of raising anonymous bullying accusations has resurged in the entertainment industry.
On February 20, one netizen spoke up via an SNS community and accused (G)I-DLE's Soojin of bullying their younger sibling in middle school.
This netizen stated that in middle school, Soojin called their younger sibling and a friend of the sibling to the restroom and slapped them. Afterward, Soojin allegedly spread messages across the entire school body, declaring that the younger sibling is now to be treated as "an outcast".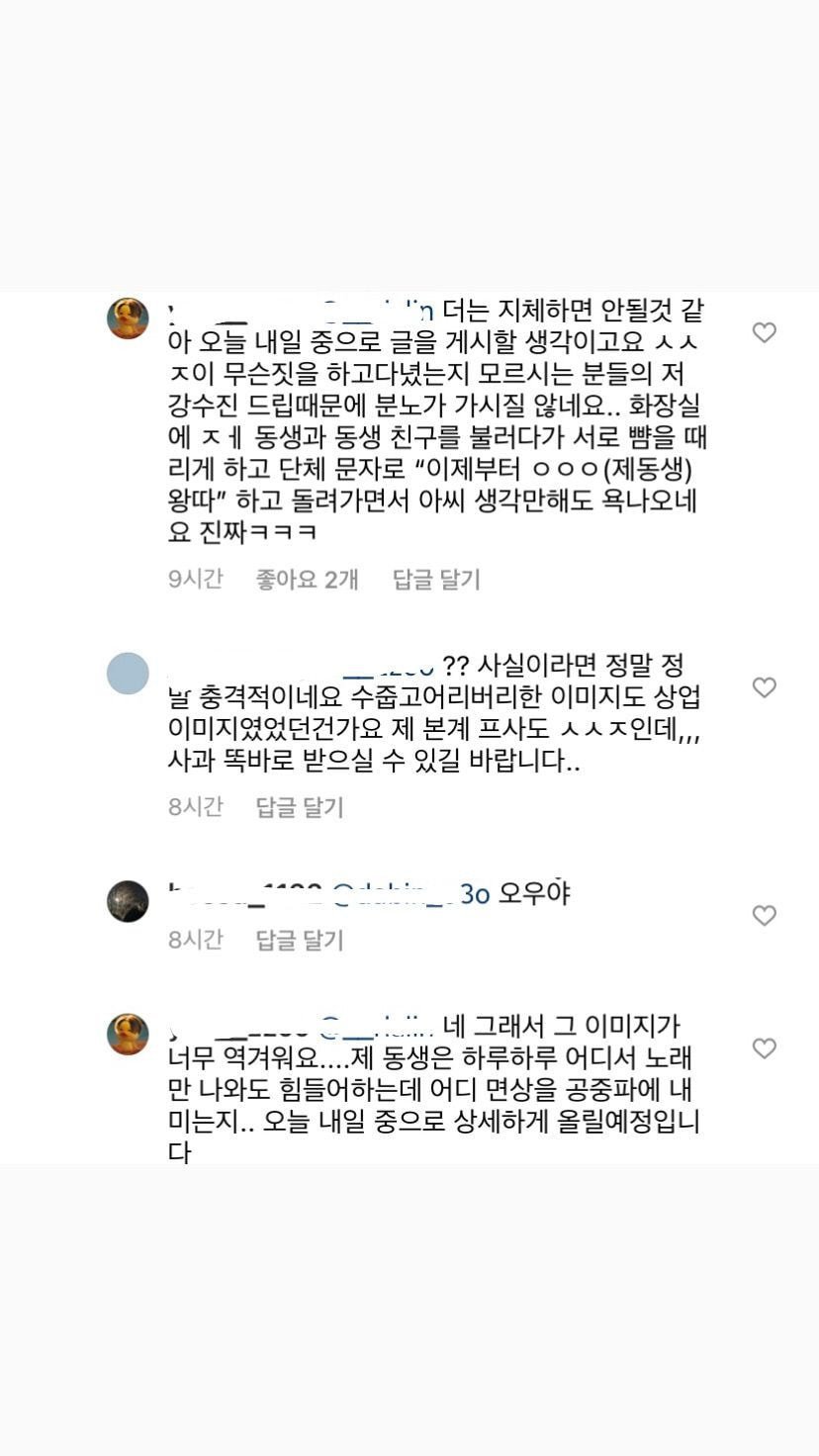 This isn't the first time that this particular netizen has tried to raise bullying accusations against Soojin. Many netizens pointed out that this netizen made a similar post on an online community in the past, but due to fans' strong backlash, the post was ultimately taken down.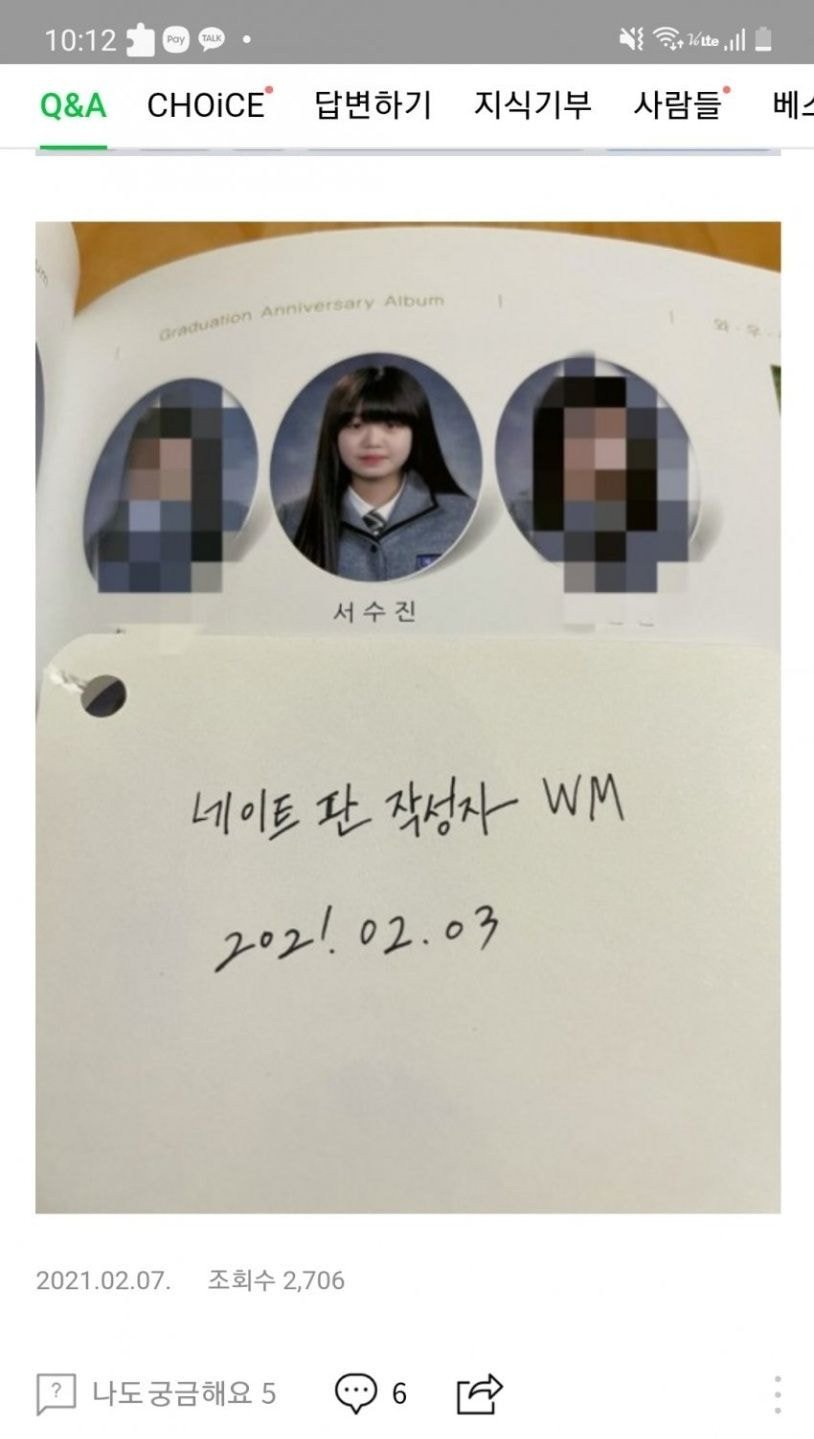 A similar post was also seen in another SNS community. This user claimed that they were victimized by Soojin in middle school.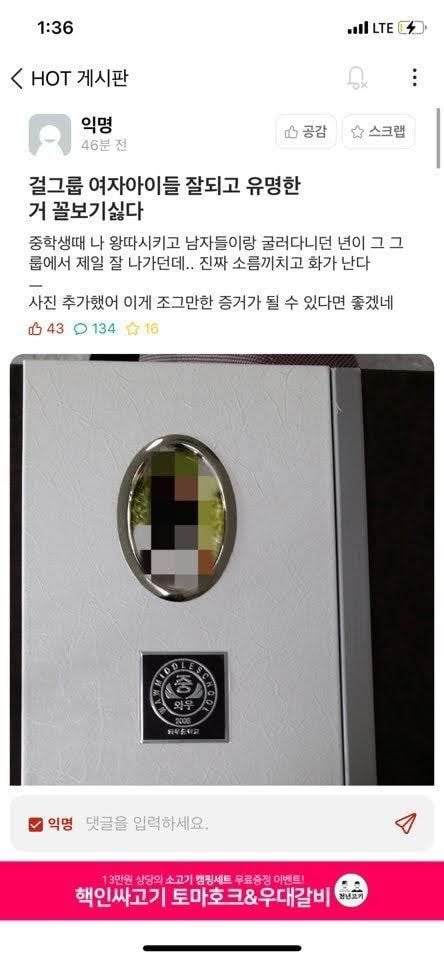 Thus far, many netizens are of the opinion that it's difficult to believe anonymous accusations without some more supportive evidence.
In past cases of school bullying allegations, some netizens have come forward by revealing their real identities to either support (in the case of an actual victim) or refute (in the case of other former classmates who attended the same school) the rumors, despite the dangers of revealing their information online. In other instances, the agencies of the artists involved in the controversy have submitted detailed explanations from the artist's point of view, while also making efforts to meet up with the accuser in person to settle the matter.
Comments included:
"There are too many of these accusations these days. It's 'stay neutral' until there's evidence. So many female idols have been targeted especially with baseless rumors."
"If it's true, (G)I-DLE's gonna take a big hit. Soojin has a lot of fans."
"Most people get into arguments and fights with other students in school. But these days, everyone thinks they're the victim and they take it way out of hand."
"Neverlands, we need to stay as neutral as possible before there are any further developments. If fans just blindly start defending idols, that just makes matters worse."
"I heard other celebrities went to school with Soojin."
"Idk... for some reason I'm skeptical about this one..."
"Please don't just pay them off and shut them up, school bullying cases need to be handled seriously."
What do you think of the situation?