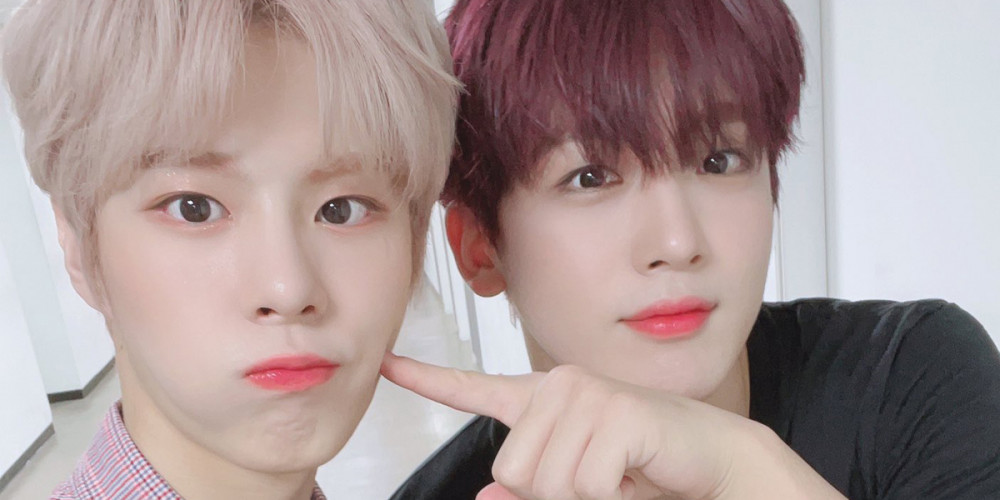 It looks like former X1 members Kim Woo Seok and Kim Yo Han had a chance to catch up backstage on this week's 'Music Bank'!
On February 26, Kim Woo Seok greeted fans with a new set of selcas, asking them to tune in to KBS2's 'Music Bank' to catch his "Sugar" performance! A familiar "donsaeng" joined Kim Woo Seok for his selcas today - WEi's Kim Yo Han, whose group most recently made a comeback with "All or Nothing"!
Fans of the former project group X1, also known as One It, were delighted to see the two stars together and cheered on their lasting friendship with hearts and tears.
Have you checked out Kim Woo Seok's latest solo comeback track "Sugar" and WEi's comeback title track "All or Nothing"?