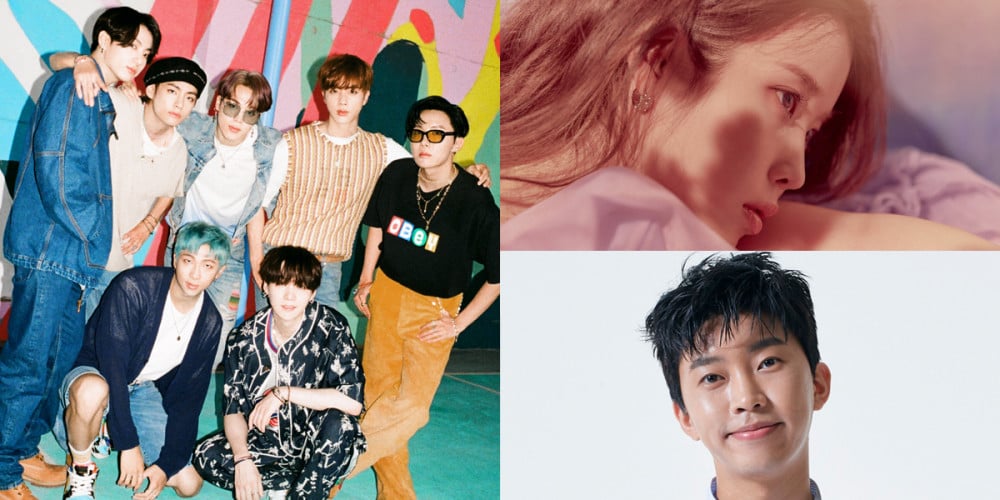 According to the Korea Institute or Corporate Reputation on February 27, BTS, IU, and Lim Young Woong are the top Korean singers in terms of brand value rankings this month!
From January 27 through February 27, 2021, the Institute analyzed big data of various currently promoting singers including idol singers, trot singers, musicians, and more. Below, you can find the Institute's complete brand analysis results including a data chart and a table of rankings.
1st place went to K-Pop group BTS, coming out on top with a total of 13,215,433 points. 2nd place went to solo artist IU, who earned a total of 9,656,213 points, and 3rd place went to trot star Lim Young Woong with a total of 8,654,221 points.
From 4th through 10th place are, in order: BLACKPINK, Kang Daniel, Young Tak, Lee Chan Won, NCT, and Sunmi.